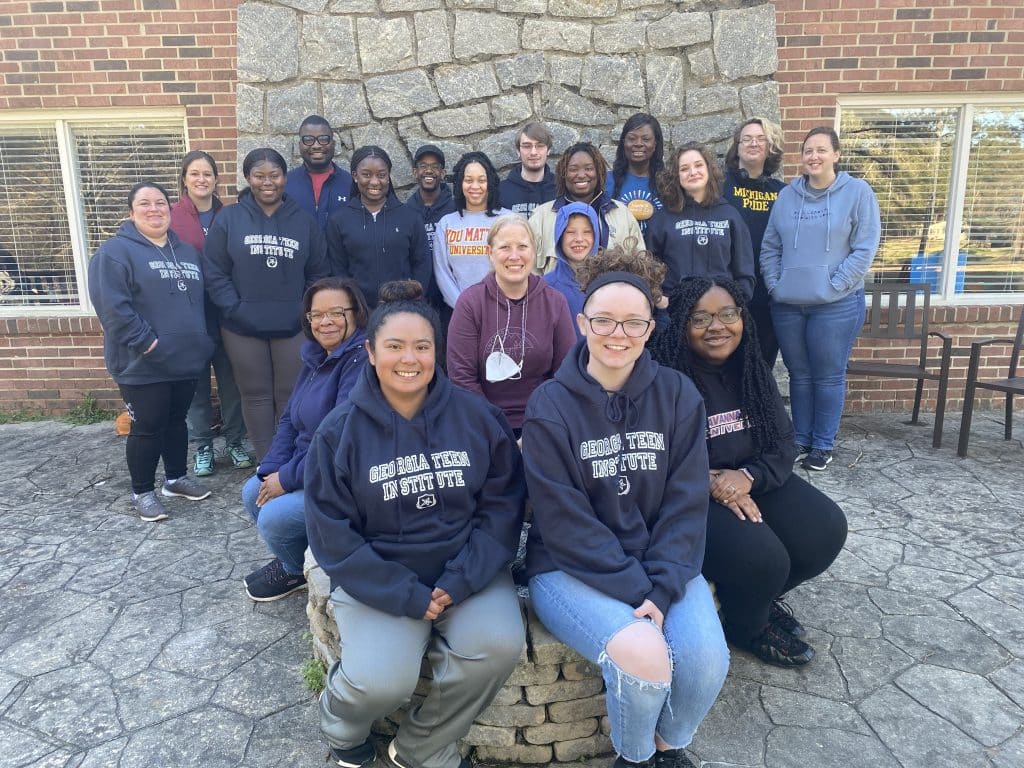 GUIDE is pleased to announce the release of staff applications for Georgia Teen Institute 2023! 
TI love bubbles in the hearts of many staff members across the state of Georgia and throughout the nation. But why?
First, let's get acquainted with Georgia Teen Institute's history. GTI was founded in 1989 by Ari Russell and Terressa Anderson, two adults who saw the need for a place where youth from all different backgrounds, races, ethnicities and schools could come together to create positive change in and around their communities. In the first year, eighty middle school participants had the opportunity to engage in an action planning process, learn about the importance of team building and networking and gain tools needed to be leaders in their communities.
GTI's growth since 1989 has been tremendous! The program now receives funding from the Department of Behavioral Health and Developmental Disabilities (DBHDD) to provide this wonderful opportunity for up to 30 statewide teams and other interested Youth Action Teams. Participants still use an action planning process, the Strategic Prevention Framework, to create projects in their communities in order to bring about positive change. They also take part in fun, engaging workshops related to underage drinking, tobacco and other drug prevention; leadership and skill-development; experience new and exciting team building activities; and meet like-minded peers from other parts of the state. Participants, youth and adults alike, leave GTI feeling empowered and ready to make a difference!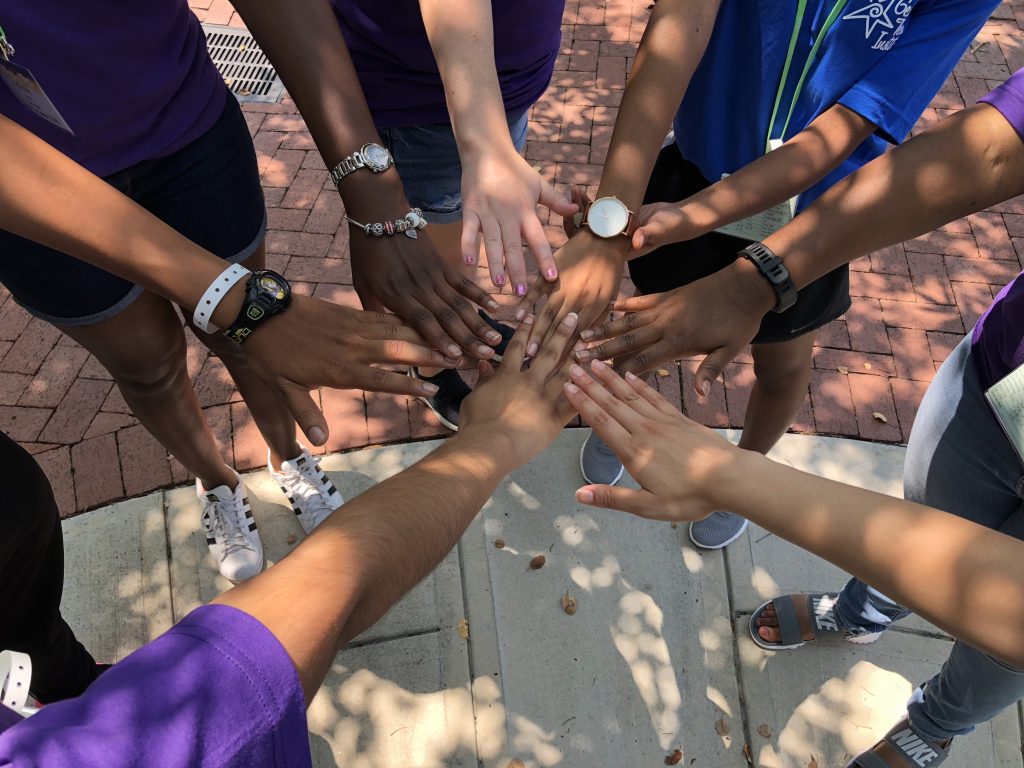 GTI could not take place without our willing and dedicated staff and volunteers! They run Family Groups, assist with workshops, facilitate Team Meetings and do several behind-the-scenes jobs. They are full-time volunteers while at camp and are the greatest group of youth and young adults that the state of Georgia has to offer! It takes a lot of these wonderful people to make GTI successful. We want you to be a part of that success!
But, if you apply to be on staff… what's in it for you? Below are five reasons why YOU should consider staffing GTI this year:
GTI staff are always Alive, Awake, Alert and Motivated. Staff have the once-in-a-lifetime opportunity to be around others who are energetic, inspired, helpful and truly invested in making a difference in the lives of others. These unique characteristics are evident from the first staff meeting in the morning to the last conversation on the dorm hall before lights out. By being on staff, you'll have the opportunity to experience why it's so easy to feel motivated and inspired.
GTI staff really know how to Iggle Wiggle. Honestly, being on staff can be quite challenging at times. However, whenever staff are presented with an obstacle, they always respond with, "We can do hard things!" The best part? Staff don't have to overcome these obstacles on their own. It's amazing to see how staff come together and work as a cohesive unit, time after time. All around campus you'll see staff asking others what they can do to help! If you apply to be on staff, you'll be able to see what it's like to work with such an amazing team.
GTI staff are often caught Singing in the Rain. That's right! It doesn't matter if there's rain or shine, staff are excited, smiling, and exude a positive attitude! This type of energy is contagious and leaves an unexplainable warm fuzzy feeling. Apply and you'll see just what this warm fuzzy feeling is all about!
GTI staff have the opportunity to Be Drug Free and be around others who are, too! At GTI, staff are excited to know that they are not alone in their decision to abstain from the use of alcohol, tobacco and other drugs. Being surrounded by others who also choose not to participate in ATOD use is truly inspiring. By abstaining from these things, staff act as role-models not only for participants, but for all they come in contact with along the way. Be a role-model as GTI staff and share in the excitement of remaining ATOD free!
GTI staff fully experience TI Love. There is nothing quite like the GTI family. Meeting new, interesting people, engaging in deep conversation and working together like never before help form a bond that's unlike anything you'll ever experience. Don't miss out. Be a member of the GTI family!
The italicized words above are also references to some super awesome energizers that you'll get to experience (maybe even lead!) at camp, too!
The deadline to submit a GTI 2023 Youth Staff-in-Training application is 5 pm on April 12! We hope that you'll consider joining us for this life-changing experience! In the meantime, if you have questions, feel free to email gtistaff@guideinc.org.
TI Love is Bubblin' Over for YOU!