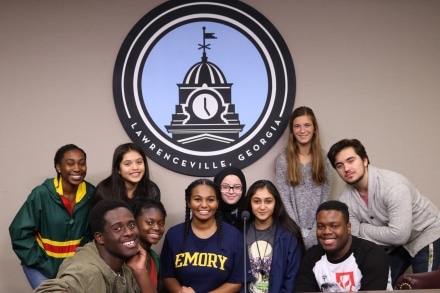 **Applications are no longer being accepted.**
We are pleased to announce that applications are available to join the GUIDE Youth Advisory Board (YAB) for the 2022-2023 school year! Please view the timeline of dates below so you don't miss anything important. To learn more about the GUIDE Youth Advisory Board, click here. If you have any questions about the YAB or application process, please contact Anastasia Frimpong at anastasia@guideinc.org.
Important Dates
Applications Due: Friday, May 13, 2022
Interviews: Virtual interviews will take place between May 9 – 20, 2022. Exact dates and times will be determined on an individual basis with each applicant.
Mandatory YAB Induction & Graduation Ceremony: Tuesday, May 24, 2022, from 5 – 6:30 pm
Apply Now!