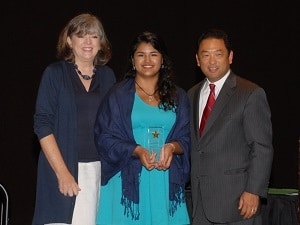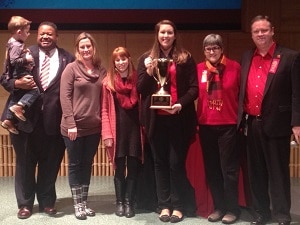 Since 1986, GUIDE has contributed extensively to the prevention field in Georgia and has had many significant accomplishments. Recent awards and accomplishments include:
In 2014, Josselyn Garcia, President of GUIDE's 2013-2014 Youth Advisory Board, received the first ever Prevention Ambassador Award from DBHDD for outstanding contributions to the field of prevention by a youth.
GUIDE planned and implemented the first Teens R 4 Me conference for the Department of Families and Children in early 2014, a professional development opportunity for foster care workers and families and a leadership training opportunity for foster youth who will soon be aging out of the system when they turn 18.
GUIDE received the 2013 Georgia Red Ribbon Campaign's Exemplary Community Organization/Non-Profit Award and the Prevention Ambassador Award for best overall campaign from Governor Nathan Deal and the GA DBHDD.
In 2013, GUIDE planned and implemented the first After School and Youth Development Conference that was sponsored collaboratively by the Governor's Office for Children and Families, the GA Department of Education and the GA Department of Human Services for their respective grantees.
As an active member and partner agency of the Gwinnett Coalition for Health and Human Services, GUIDE staff helped to develop successful proposals for eight Federal grants—the Drug Free Communities Support Program grants for years 1-5 and years 6-10, the STOP Act Grant and five DFCSP Mentoring Grants – that will bring in almost $2 million in prevention funding to Gwinnett County.
Both Ari Russell and Jessica Andrews-Wilson have received the Ray Avant Excellence in Prevention Award from the GA DBHDD, in 2007 and 2012 respectively.
In 2011, GUIDE was selected by GA DBHDD to participate in their Alcohol Prevention Project to reduce underage and binge drinking in Georgia.
GUIDE was the first agency in Georgia to have all professional staff credentialed. Currently, three staff members hold the credential of Internationally Certified Prevention Specialist and three hold the Certified Preventionist credential.
In 2009, GUIDE received the Our Family Hero Award from American Family Insurance after being nominated by multiple past and current Georgia Teen Institute volunteers.