Georgia Teen Institute (GTI) is a youth leadership program for Youth Action Teams throughout Georgia that begins with a summer training program and continues with year-round support. Youth Action Teams attend a four-day residential camp held at Oxford College to develop leadership skills and engage in the Strategic Prevention Framework planning process through workshops, Team Meetings and team building activities. The teams work to plan and implement peer-focused prevention and community service projects. GUIDE follows up throughout the year with additional training and technical assistance, networking meetings and monthly reports outlining teams' progress.
For more information about the program, click here. If you have any additional questions or concerns, please contact Mary Kate Chapman via email at marykate@guideinc.org.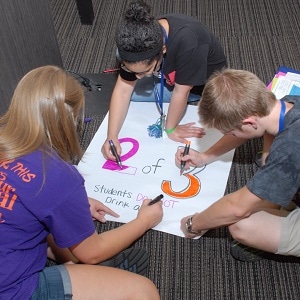 Georgia Teen Institute offers a variety of educational, personal growth, recreational and social experiences. Participants get a taste of college life while at GTI, as our program is held each year at Oxford College. Over the course of the four day program, participants spend time throughout Oxford's campus. Large group sessions are held in the college auditorium, small group sessions, including workshops, are held in classrooms and participants have access to the gym, pool and other recreational facilities during free time. As a whole, our program provides a balance of planned instruction, individual and group sharing of ideas and strategies, team building, individual enrichment and fun! In a day at GTI, participants can expect to attend Team Meetings, do fun team building activities in Family Group, go to workshops and engage in a large group General Session, with activities ranging from energizers to keynote speakers.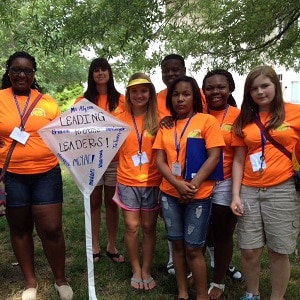 Youth Action Teams (YATs) are formal groups of youth with at least one Adult Advisor that plan and implement peer-focused prevention and community service projects that positively impact their peers and communities. YATs can be established in or affiliated with schools, community organizations, faith communities, businesses, agencies, civic groups, neighborhoods or anywhere that youth naturally congregate or are invited to participate. Registration for YATs to attend GTI opens in January of each year for the summer program.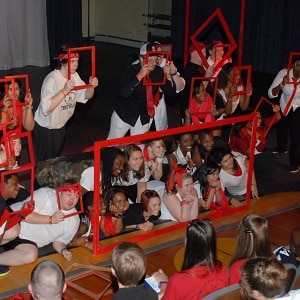 Our Georgia Teen Institute Staff are the reason for the success of GTI. We could not hold our programs without them. They run Family Groups, assist with workshops, facilitate Team Meetings and do several of behind-the-scenes jobs. They are full-time volunteers while at camp – and are the greatest group of youth and young adults that the state of Georgia has to offer! Our various staff levels include Youth & College Age Staff, Volunteers and Leadership Team. Staff applications are released in November each year for the following year's program.