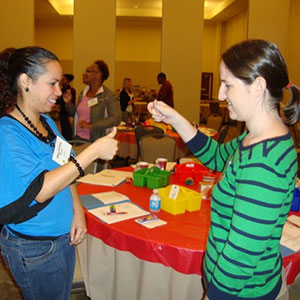 GUIDE offers training events for adults and youth on a variety of positive youth development, youth leadership and team development topics. We love to work with others in the field to create custom workshops and events for any audience.
GUIDE is well-respected as a trailblazer in the field of youth development and offers professional development to individuals working in afterschool and youth development programs. We provide a variety of trainings ranging from best practices in youth development to specific courses related to incorporating creativity, project-based learning, STEAM, 40 Developmental Assets and more.
Known for our engaging and interactive training style and our attention to detail, GUIDE is your source for a high-quality custom event. From one hour workshops to multi-day conferences, we work with all types of groups to plan and implement custom events across the state. GUIDE can create events for 10 youth, 600 adults or any audience in between. For more information on custom events, contact our Associate Executive Director, Mary Kate Chapman.