As GUIDE's mission is to create safer, healthier communities, we are proud to support addiction recovery efforts in Georgia and beyond. While we focus our programming on substance use prevention, we acknowledge that the two efforts go hand in hand to create communities where individuals can thrive free of addiction.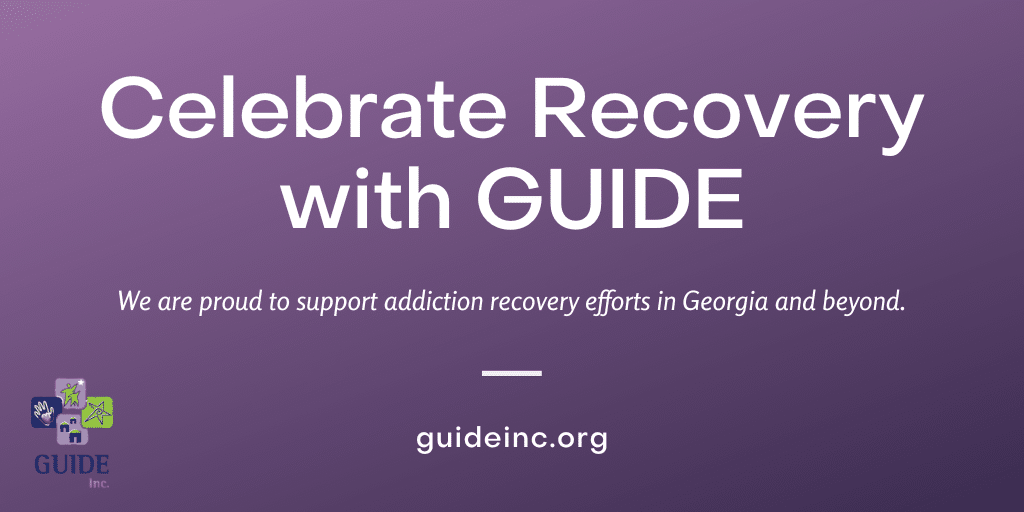 As mentioned in Treatment Magazine:
Evidence-based prevention programs create a sense of belonging, connection and community among youth, and recovery support services do the same for people of all ages in recovery.
According to the National Institute on Drug Abuse:
Recovery is a process of change through which people improve their health and wellness, live self-directed lives, and strive to reach their full potential.
No matter who you are or where you are, no one is alone in recovery. Connecting with others who have lived experience in recovery offers an important sense of belonging, support and hope.
Recovery by the Numbers
3 out of 10 people in the United States have issues with mental health or substance use.
7 out of 10 adults who ever had a substance use problem consider themselves to be recovering or in recovery.
These facts and more are available from SAMHSA.
What Does Recovery Mean to Our Community?
With support from the Georgia Council for Recovery, GUIDE asked Gwinnett community members what recovery means to them in honor of National Recovery Month. Participants include attendees of Navigate Gwinnett's 2023 5K Walk/Run for Recovery and an employee of Behavioral Health Link. Hear their thoughts in the below video.
Find Recovery Resources with SAMHSA
SAMHSA's National Helpline is a free, confidential, 24/7, 365-day-a-year treatment referral and information service (in English and Spanish) for individuals and families facing mental and/or substance use disorders. Call 1-800-662-HELP (4357) or visit samhsa.gov/find-help.
Engage with the Georgia Council for Recovery
If you are looking for addiction recovery resources, the Georgia Council for Recovery is available to help.
Virtual All Recovery Meetings
Join via Zoom: 10 am & 7 pm EST daily
http://zoom.us/j/695949293
Meeting ID: 695 949 293
Passcode: recovery
CARES Warm Line
Peers are available to talk, listen and help.
Call or text 1-844-326-5400
8 am – 11 pm
Spread the Word
Want an easy way to share this information? Download our recent Inspired to Make Healthy Choices newsletter. It can be distributed at events, sent via your organization's mailing lists, hung in public spaces and more!