September is National Suicide Prevention Month, an annual campaign to raise awareness about suicide prevention, reduce stigma around the topic and encourage those in need to utilize available resources. You can learn all about this important cause awareness month here.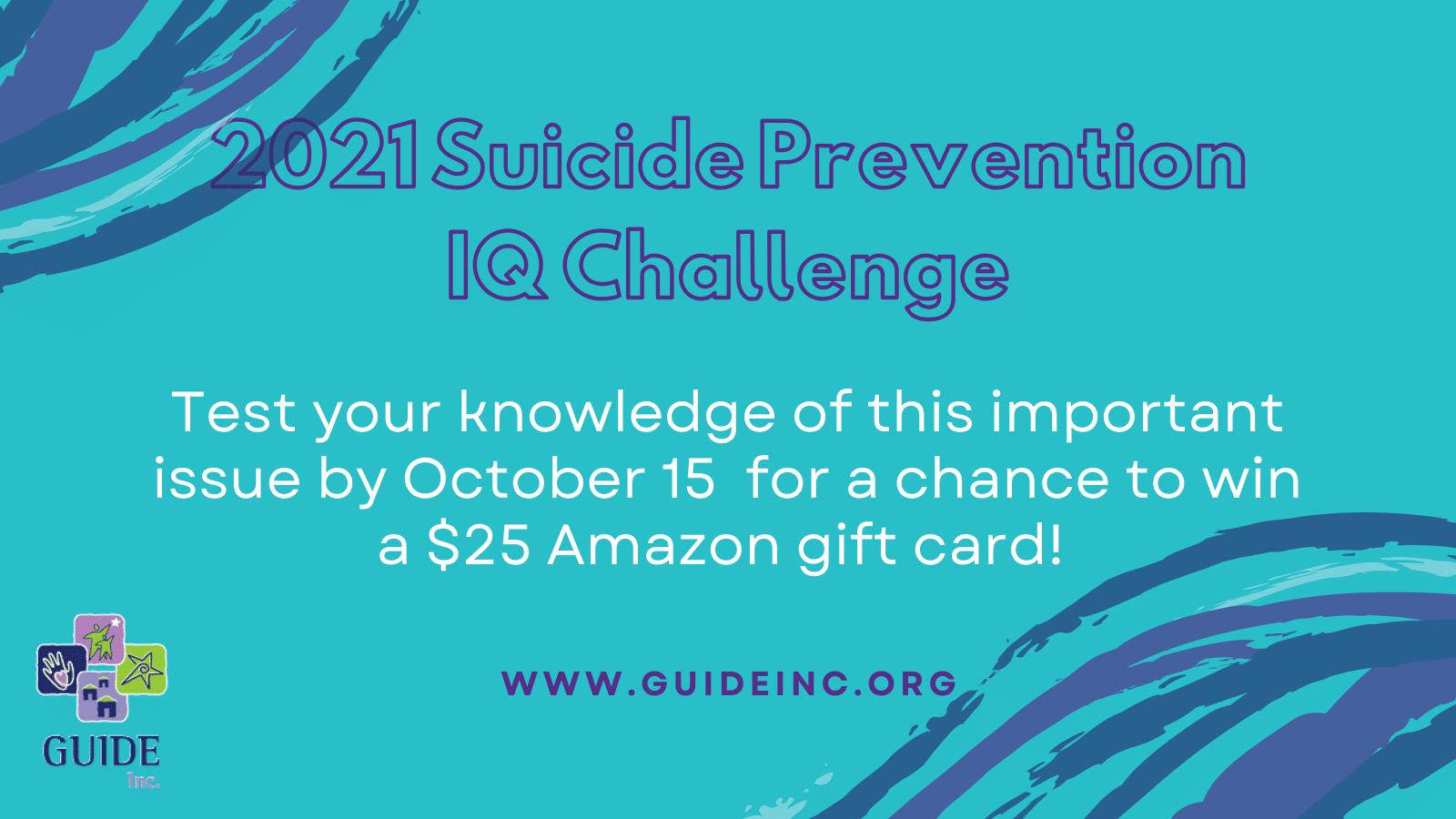 Take GUIDE's IQ Challenge!
Do you think you're up to speed on suicide prevention facts? Put your knowledge to the test with our 2021 Suicide Prevention IQ Challenge. Complete the below IQ Challenge, and you'll be entered to win a $25 Amazon gift card from GUIDE! This is for youth AND adults; anyone can participate! Submit yours by October 15. The winners will be announced the following week.
For questions about our challenge or GUIDE's suicide prevention initiatives, please contact Amira Abdulhafid at amira@guideinc.org.