Did you know? It's not uncommon to have expired, unused or unwanted prescription drugs at home. Proper disposal is the best way to ensure prescription medications are not accessed or used in a way that is unsafe or illegal. Keeping your community safe and healthy means making sure there is public awareness around options for safe disposal. What can you do to help? Below are three things you can share right now to encourage proper prescription drug disposal.
1. Share this image to spread the word about prescription drug disposal drop boxes located throughout the community. Making people aware of these resources and the types of places they are typically located increases the likelihood of proper disposal.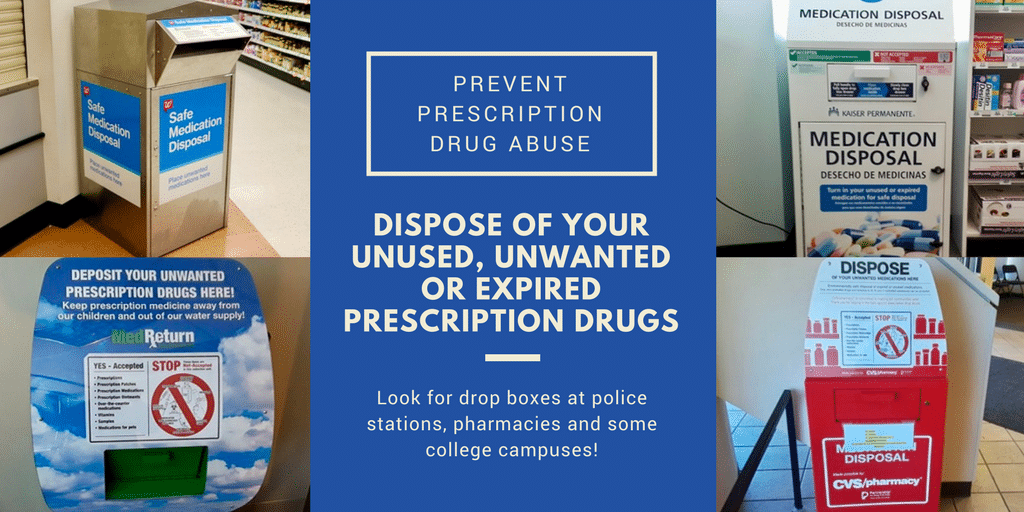 2. Download and share our most recent Inspired to Make Healthy Choices newsletter on Prescription Medication Storage & Disposal. This is a great tool to circulate via your organization's intranet, hang in public spaces, distribute at events and much more. This issue outlines tips for both safe storage and proper disposal.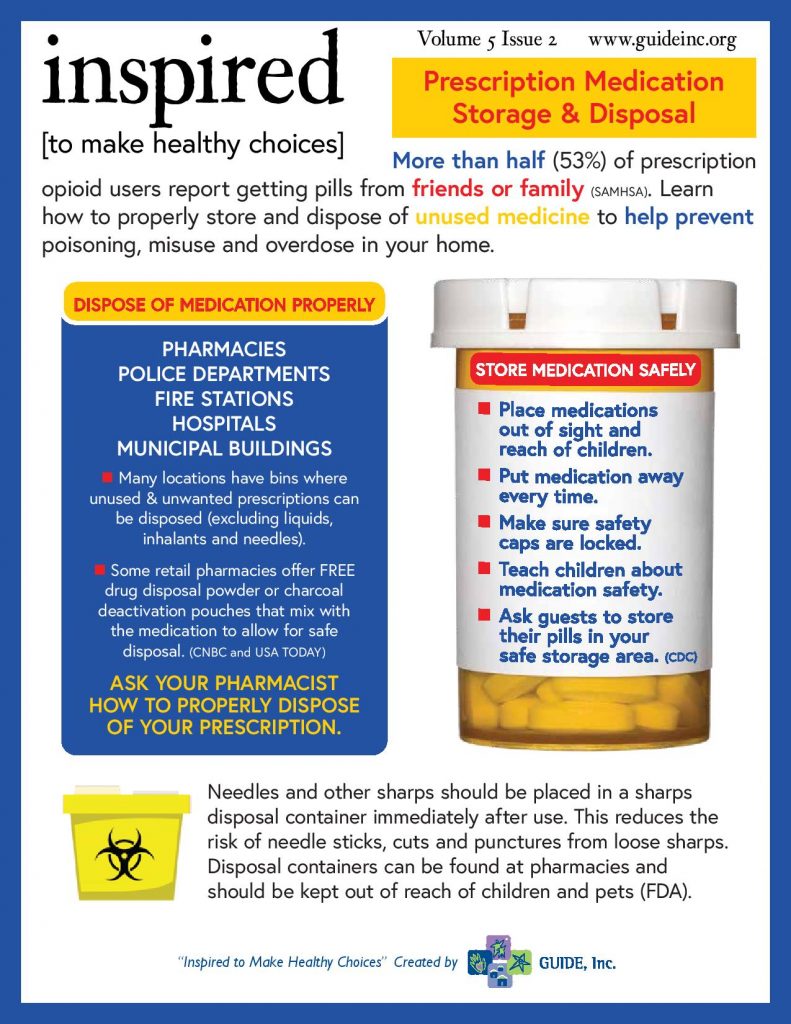 3. Share this PSA to teach how to dispose of medications safely at home. This is a quick and easy-to-understand video that provides useful tips in the event that people can't get to a drop box location in their community.
Looking for more resources to share? Residents of Gwinnett, Rockdale, Newton and DeKalb Counties can access a convenient list of disposal locations in those communities at guideinc.org/takeback. We also have blog posts covering this topic in great detail: Preventing Prescription Drug Misuse Begins at Home and Prevent Medicine Abuse by Cleaning Out Your Cabinet.
If you have any questions about safe medication practices or proper disposal, please feel free to contact Kimberly Wilson at kimberly@guideinc.org.