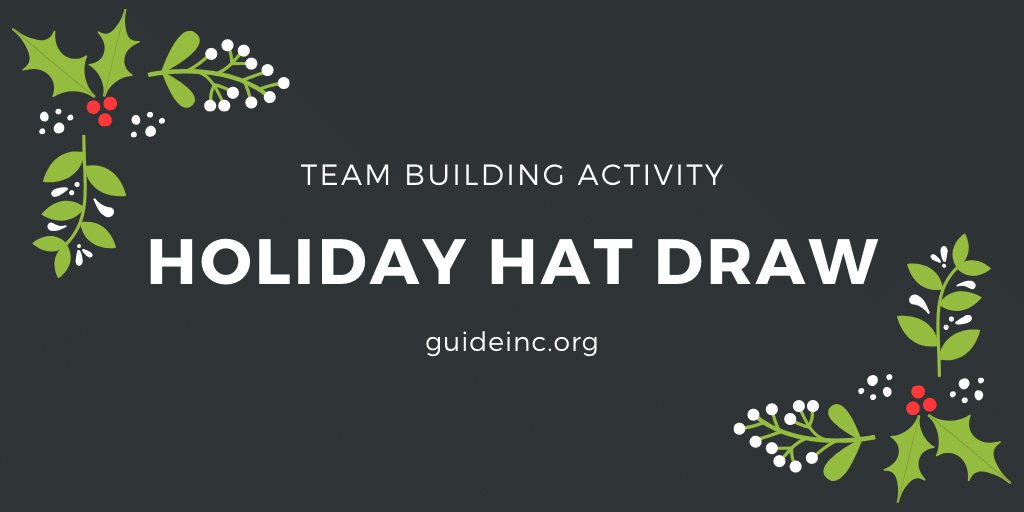 For your upcoming holiday party, here's an activity you have to try! Engage adults or youth with this challenge to test out their creativity and coordination while having some holiday fun.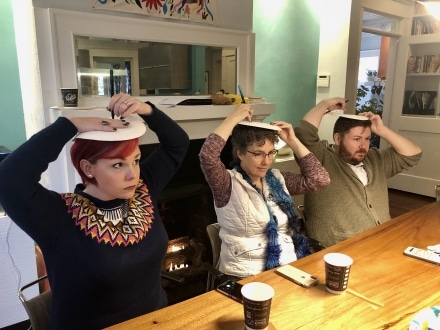 Time Needed: 10-15 minutes
Group Size: 10 or less
Materials: Sturdy paper plates, writing utensils and if desired, a prize
Description & Directions: Give each participant a paper plate and a writing utensil. Have them place the paper plate on their head. They are allowed to hold on to the plate with one hand if necessary. Give the series of instructions below for the participants to draw on their paper plates without looking.
Draw a line for a floor.
Draw a Christmas tree. Add decorations if you want!
Draw a star at the top of your tree.
Draw a fireplace with a mantel next to the tree.
Draw a stocking hanging from the mantel of your fireplace.
Draw a present below the tree.
After the six steps, let everyone look at their masterpieces. Get ready for some serious laughter! Then, have the participants count up how many points they earned by following this rubric:
2 points if your tree touches the floor
2 points if your stocking is touching your mantel
1 point if your star touches your tree or is above your tree
1 point for every Christmas ornament, tinsel or other decoration that is on your tree
1  point if your fireplace doesn't touch the tree (it's a fire hazard!)
1  point if you actually drew something decorative on your stocking
2 points if your present is under your tree
The person with the most points gets a prize (or just bragging rights)!
Feel free to adapt this activity to work for Hanukkah, winter and even other holidays and seasons throughout the year. We hope this activity gives your group a way to celebrate the holidays with lots of fun and laughter!
Looking for a similar activity that can be conducted virtually? Check out Work-From-Home Hat Draw for adaptable instructions!