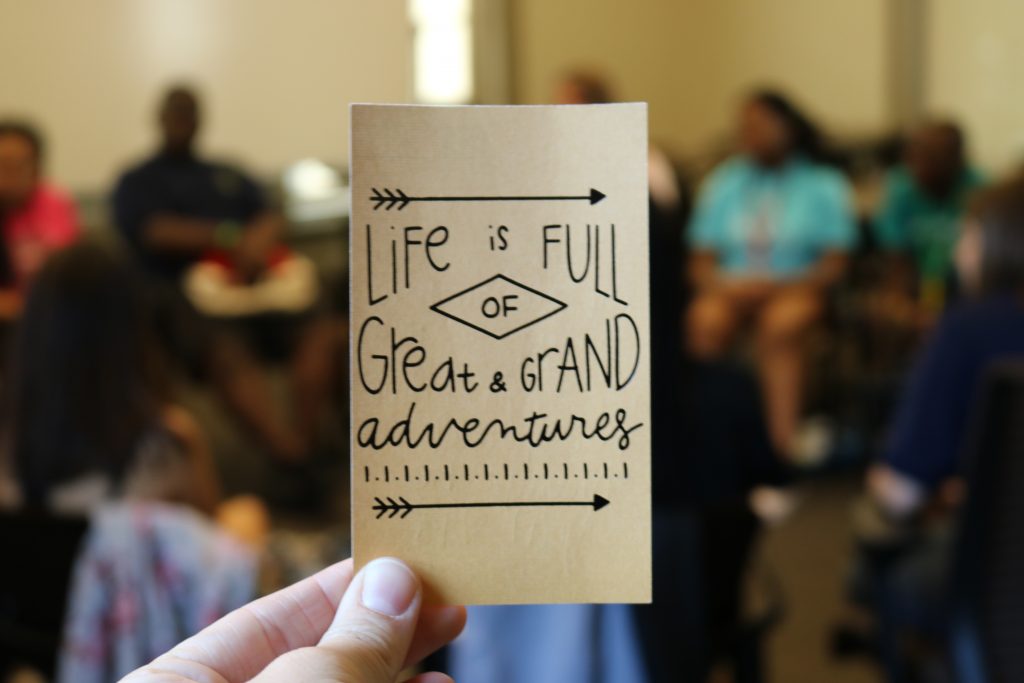 Georgia Teen Institute 2017 has come and gone, and we are left to reflect on the great adventure that it was. This year's theme, Adventure Awaits, alludes to both the GTI experience and the endless possibilities that are open to us moving forward. From shaking up the schedule to finding new ways of cultivating connections, GTI 2017 was a year of positive change. The ultimate goal of the theme was to encourage participants to travel through their lives with purpose, to be intentional about finding meaning in their lives and to seek new, healthy opportunities to learn and grow. Armed with a plethora of resources and great inspiration to change their communities, individuals from all across the state embarked on an adventure at GTI that was only the beginning.
These highlights of this year's program illustrate our great adventure.
A Quick Glance at Our 2017 Numbers:
52 volunteer GTI Staff Members
45 Youth Action Teams (YATs), including 8 new YATs
310 participants in attendance, coming from over 29 counties across Georgia
3 keynote speakers and 8 workshop presenters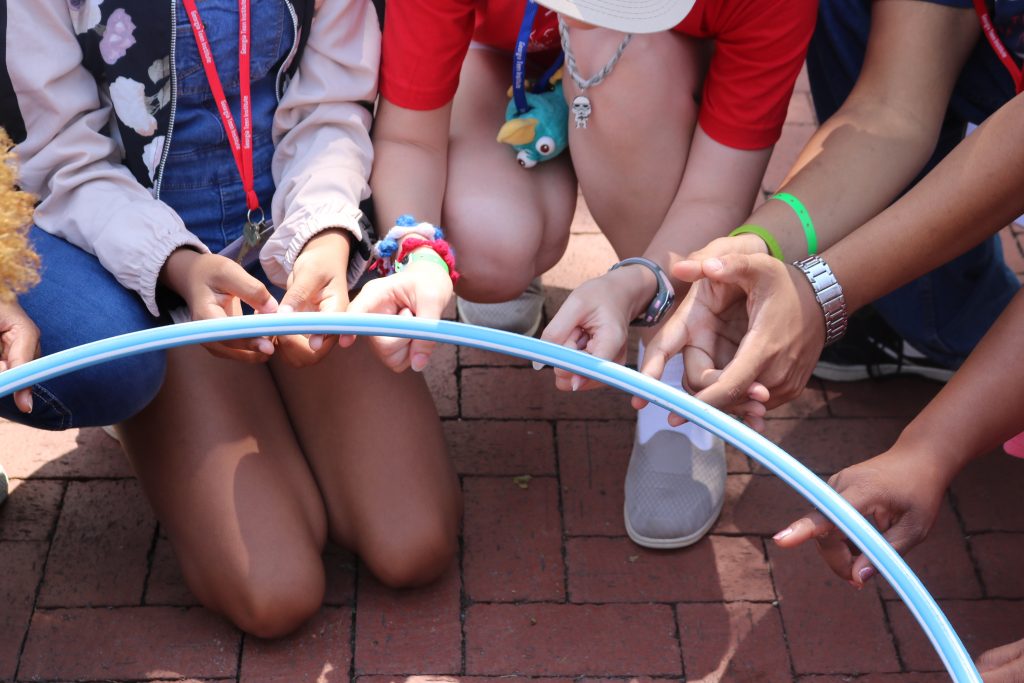 We also had 8 Team Meetings, 4 Family Group Sessions, 1 cross-country road trip at the Golden Pencil Awards, a whole lot of team building activities and too many slices of delicious Oxford pizza to count! While these camp favorites gave participants a level of comfort that makes GTI feel like home, several things were new this year that we're excited to share!
A Dynamic Opening
You never know what the staff of GTI have in store to kick off each week of the program. We are proud of the hard work and creativity that was demonstrated this year as the staff created their small group dances and came together for an overall stellar Opening Session. Excitement filled the room during their performance, and participants were on the edge of their seats in anticipation of the adventure ahead. Check it out!
Connecting in New Ways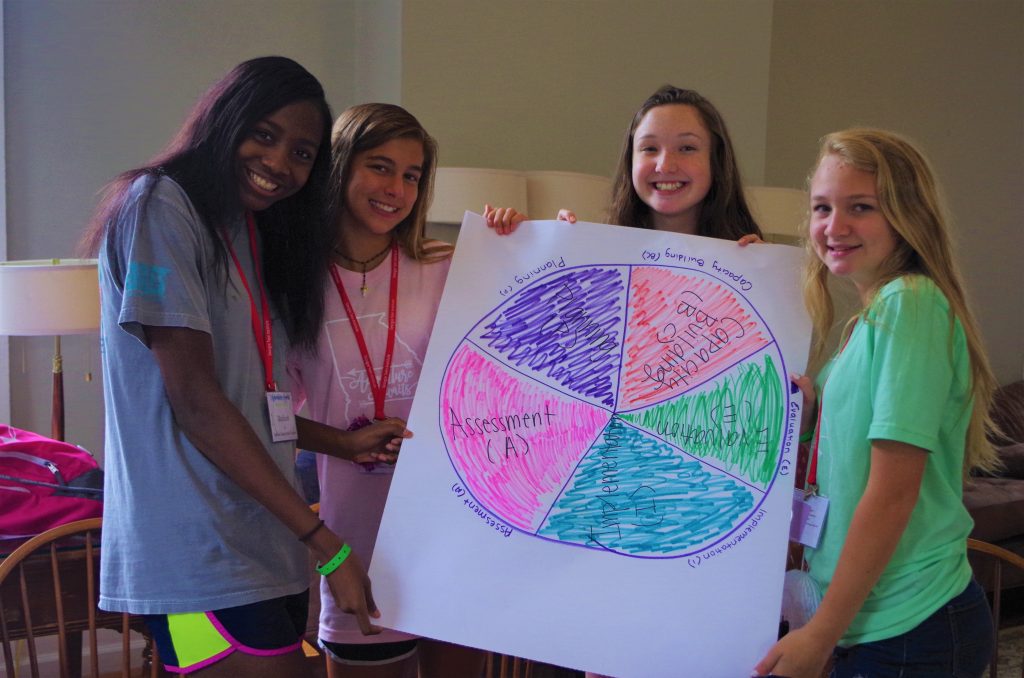 A major goal this year was to facilitate stronger connections and explore new ways of addressing community issues. One of the ways this was done was being intentional about grouping Youth Action Teams from the same Regions together during critical times. This plan was implemented from the start on Day 1 during our Team Building Adventure. Then, YATs from the same Regions were brought together in large spaces for Team Meetings. These were facilitated by one Adult Staff member to keep everyone on the same page, while Youth Staff remained as table facilitators to provide support to teams as the completed their project action plans. Our hope is that this type of arrangement bridges gaps in neighboring communities by connecting teams for the purposes of identifying mutual issues, sharing resources and implementing strategic prevention efforts.
Giving Youth Voice and Encouraging Connections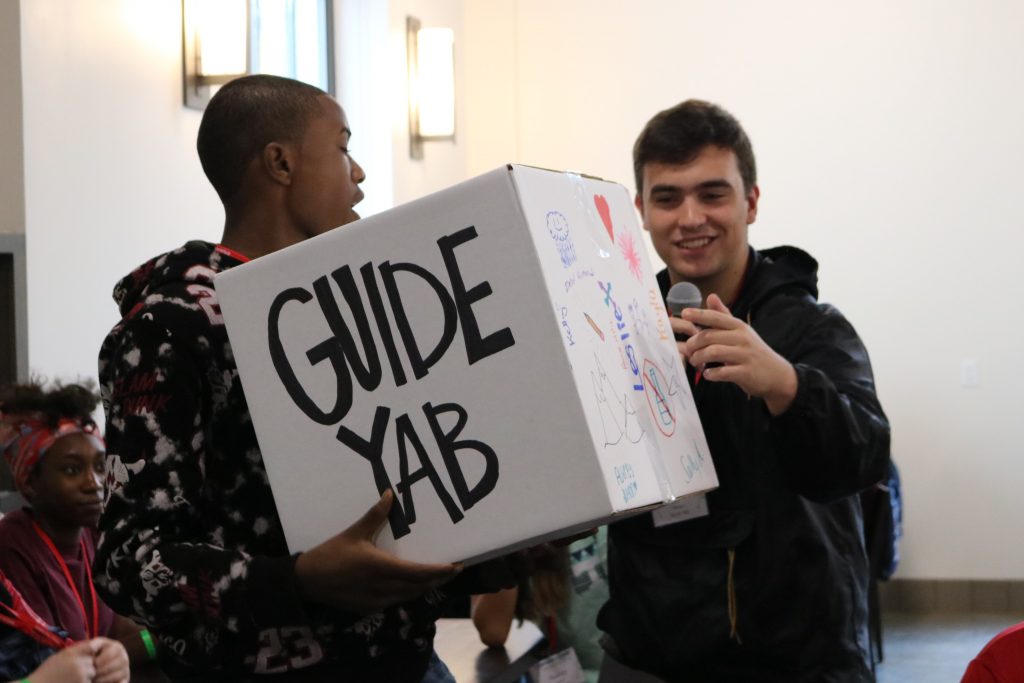 Back by popular demand, Youth Staff joined with Adult Advisors for a Networking Session on the night of Day 1 where they worked to build relationships and create a plan for positive and effective Team Meetings for the upcoming week. While they were meeting, youth participants engaged in a time of Roundtable Discussions, where they had a chance to discuss leadership qualities, issues that exist in their communities and ways in which they can use their personal leadership skills to address those issues. During Week 2, our Young Adult Staff had the opportunity to facilitate this session, and they absolutely rocked it! A fun and meaningful time was had by all.
Gaining New Resources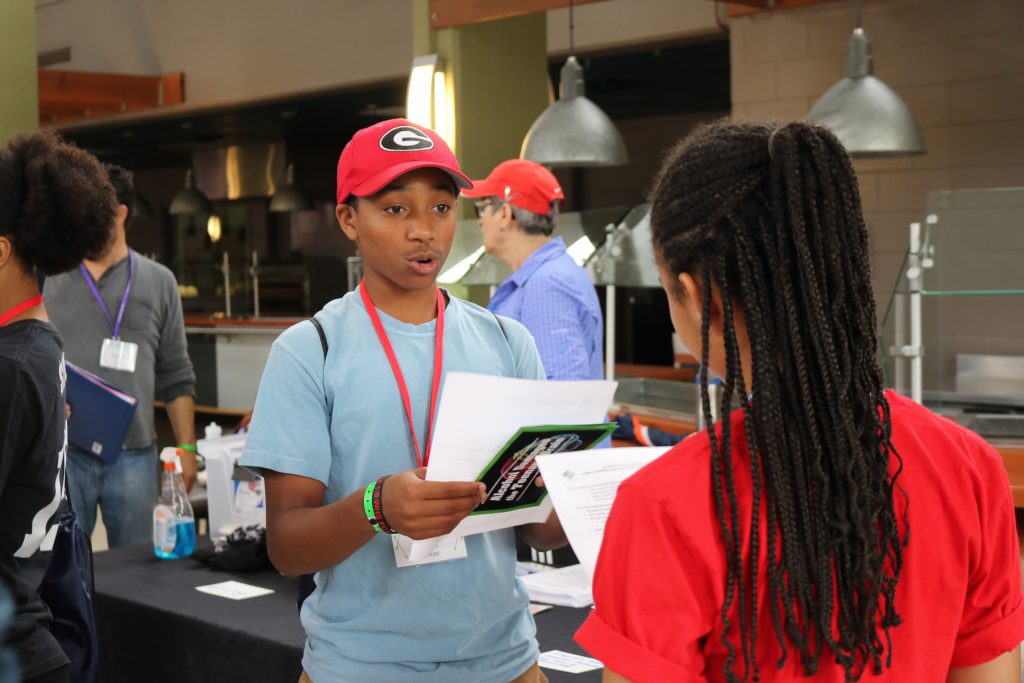 New this year was a break from our traditional workshop schedule to allow all Youth Action Teams to attend a workshop on Red Ribbon Week. During this time, they rotated through several stations, each teaching them about a Red Ribbon Week project they can conduct and providing resources to assist them. This workshop provided the unique opportunity to leave GTI with tangible tools that will help them plan and implement Red Ribbon Week activities. They began brainstorming words for the #MyStoryIs… Campaign, discussed how to be an effective advocate on awareness days, practiced approaching retailers about the Warning Glass Cling Campaign and so much more!
Below are the project ideas they learned about. Click on the links so you can, too!
Having Drug-Free Fun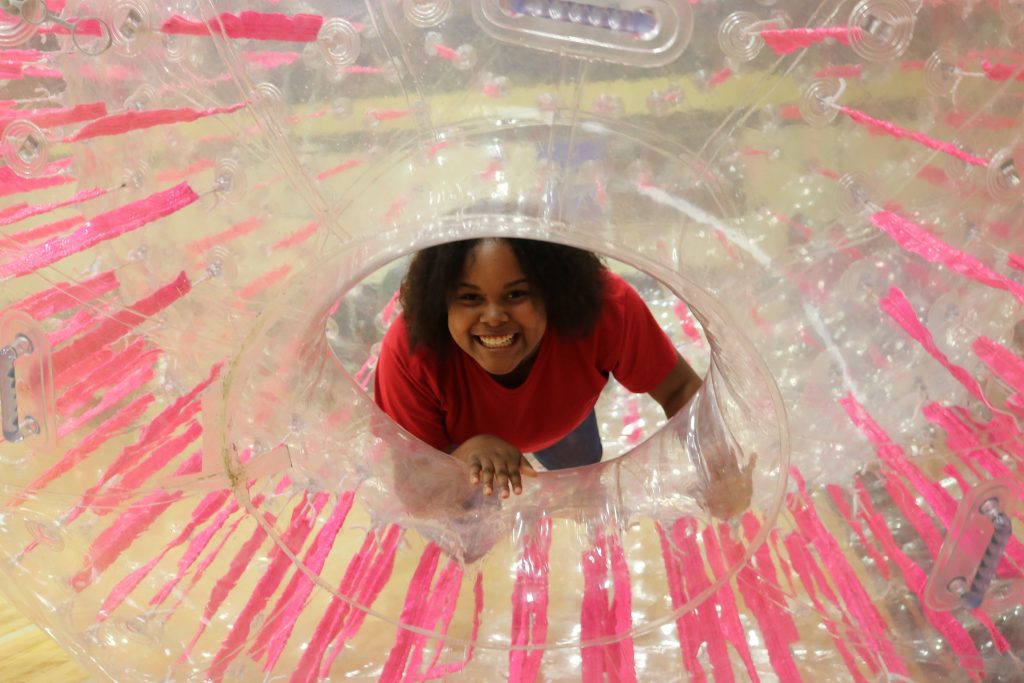 On the evening of Day 2 each week, we had a Choose Your Own Adventure Party, where participants could engage in a time of drug-free fun! This included a showing of Moana on the big screen, laser tag, a Zorb Ball, a game truck and an ice cream truck.
Celebrating Successes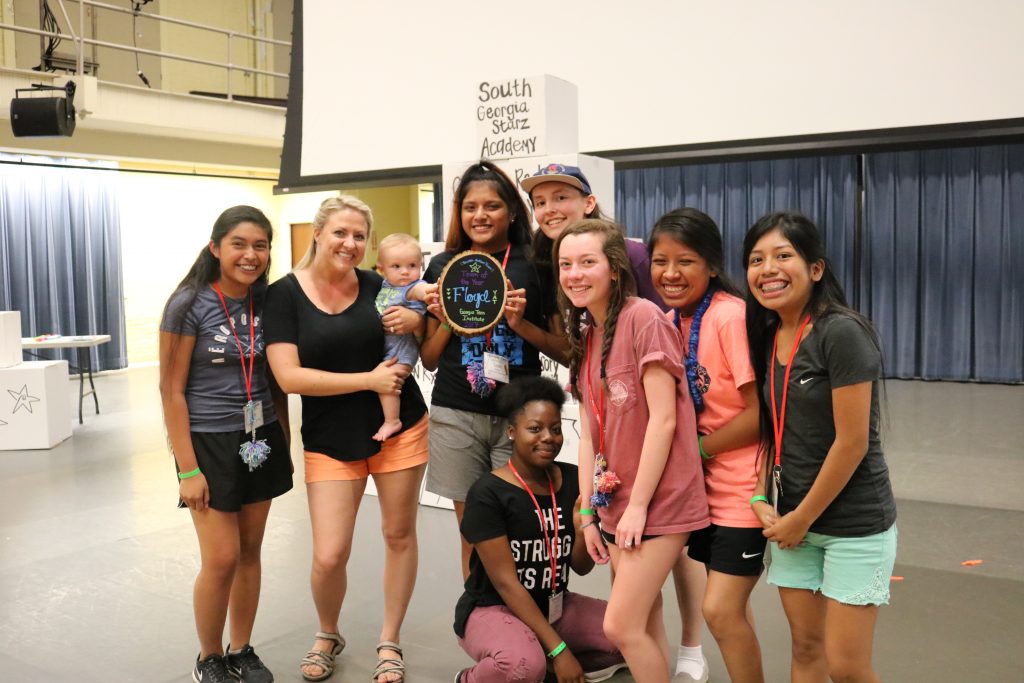 We love to show off the hard work of our fabulous Youth Action Teams! During the GPAs each week, we recognized one team who went above and beyond throughout the last year. Our Week 1 Youth Action Team of the Year was Floyd Youth Action Team. They worked hard all year to plan and implement successful prevention projects including a Safe and Sober Prom campaign and the #MyStoryIs… Campaign for #RedRibbonWeek.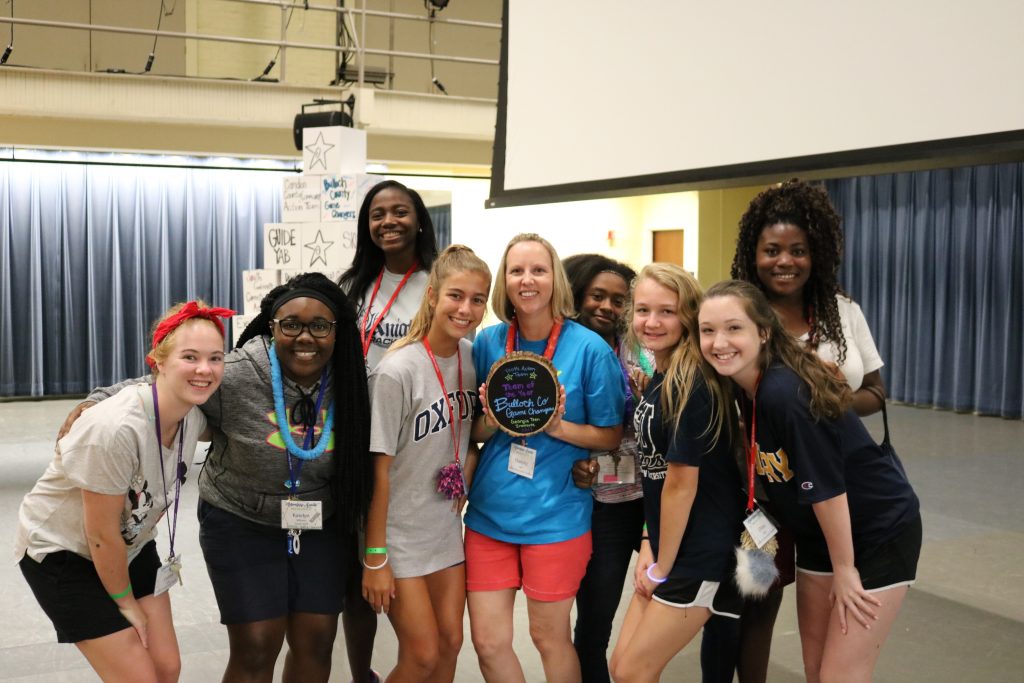 Our Week 2 Youth Action Team of the Year was Bulloch County Game Changers. After they left GTI in 2016, this group went home and got right to work in their community. Activities they participated in included attending Prevention Day at the Capitol, conducting a Sticker Shock Campaign, designing prevention billboards and much more. Congratulations to both teams!
An incredible experience filled with making bonds, learning new things and getting inspired to create positive change, GTI 2017 was quite the adventure. Hundreds of youth and adults returned to communities all across the state of Georgia prepared for the upcoming year. Now the hard work and real fun begin. We can't wait to hear how they take pieces of GTI to promote prevention and improve their communities. Adventure Awaits!