We sat down with four GUIDE Youth Advisory Board graduating seniors to ask them about their favorite aspects of being a part of this community-changing group. Here's what they had to say: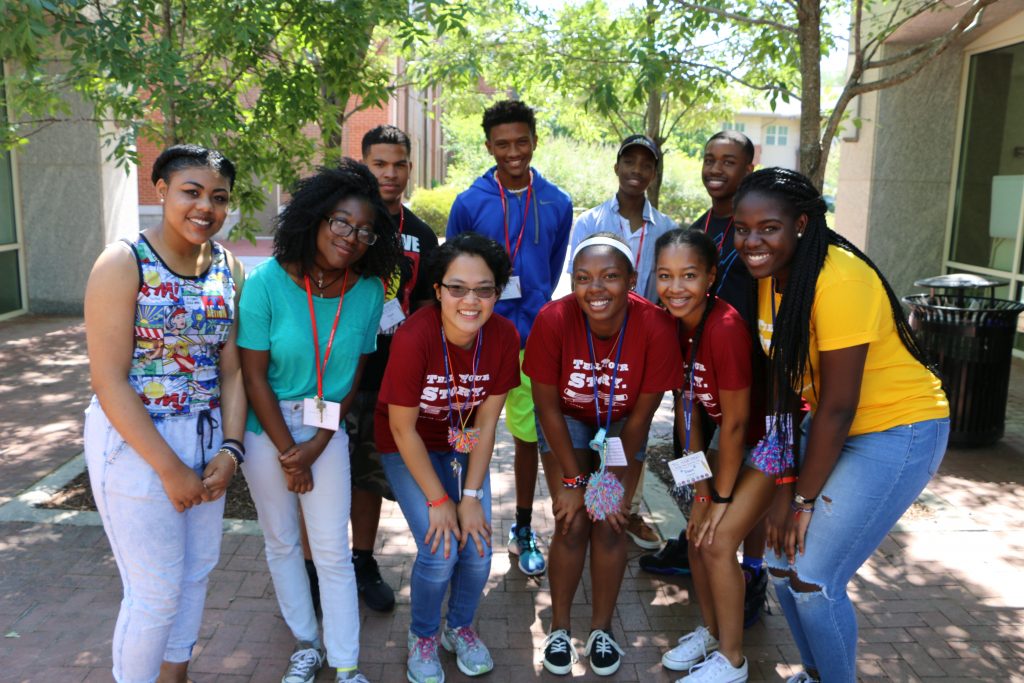 You'll meet new people and make lasting connections.
Ibaad, Collins Hill senior, made connections with a diverse, talented group of people: "My all-time favorite thing about YAB is the connection that you make with the other members. Going to meetings and planning events and activities really brought us together, and working with such a talented and diverse group of people was an amazing experience."
Haley, soon-to-be graduating senior from Archer, will truly miss the connections she made through YAB: "My favorite part of being a YAB member has definitely been meeting so many people with similar mindsets. It's also what I'll miss most. These are the people with whom I've created such deep bonds. YAB has given me some of my best friends."
You'll learn new skills that will help you now and in the future.
South Gwinnett senior, Dante, enjoyed the exposure YAB gave him: "I love the exposure you get with YAB. I've learned how to expand upon my skillsets and abilities, which helps me to become a better leader."
Bre, senior at Mill Creek, feels as though she is now a better communicator: "My time with YAB has made me a better leader and communicator; which will help me as a freshman in college."
You'll adventure outside of your comfort zone.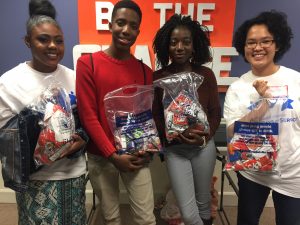 Ibaad used a challenge as a way to grow: "Filming the People Helping People show was definitely something that I was not used to, and it caused a bit of anxiety in my mind. I wasn't sure if I'd be able to say my lines correctly or look camera-ready. However, when the day finally came, it turned out to be a great learning experience for me. I learned what it's like to be in front of a camera and the type of work that goes into creating even just a single episode of the show."
Haley learned the importance of taking a stance: "Doing the 4/20 campaign and wearing a 'Marijuana is more harmful that you think' t-shirt took me out of my comfort zone. However, I learned it is important to take a stance and not be afraid to show people what you believe."
Bre enjoyed the new opportunities YAB gave her: "My favorite aspect about being on GUIDE's Youth Advisory Board is all the fun activities and events we are involved with. My favorite being when I spoke on behalf of Red Ribbon Week to the Gwinnett County Commissioners! This took me out of my comfort zone, because although I love and am skillful at voicing my opinions and knowledge, my audience usually consists of people that are my age or younger. I had a wonderful time shaking hands with Commissioners and discussing the powerful meaning and tradition Red Ribbon Week holds. To be a part of that was overwhelmingly exhilarating!"
You'll help create positive community change locally and throughout the state.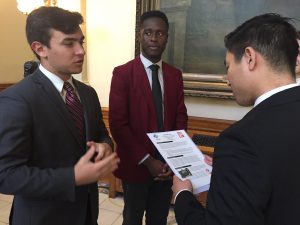 Ibaad felt encouraged that he's capable of creating change: "The one idea that I will take away from my time with this program is that you can always enact change in your community. Becoming actively involved in something you're passionate about just takes a little bit of research and determination to make an impact on the world around you."
Dante was inspired that his voice was heard: "Participating in Substance Abuse Prevention Advocacy Day at the Capitol in Atlanta was a great experience for me. Getting the chance to have my voice heard as well as having a chance to vocalize the issues I find important to my legislators was very moving. I would love to live it over again and again!"
To learn more about how you can become a GUIDE Youth Advisory Board member, visit our website. Applications for the 2023-2024 school year are due on May 5, so apply today!