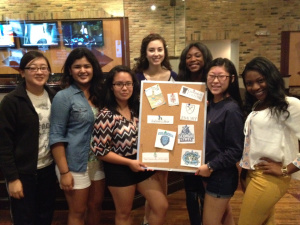 GUIDE is proud to recognize ten seniors from our Youth Advisory Board (YAB) and their accomplishments. The YAB is comprised of youth from across Gwinnett County that commit to making a difference in their community. YAB members develop and practice key leadership skills such as public speaking, group management, networking, decision-making, planning, organization, and time management. Each of our YAB members has shown dedication to not only GUIDE, but also to their schools and communities. Because of their impressive leadership skills, every YAB member was involved in a variety of extracurricular activities such as Student Government Association, National Honor Society, Gwinnett Student Leadership Team, etc. Several YAB members also held part time jobs at businesses such as restaurants and insurance companies.
Each senior had an impressive resume, and universities across the country reached out to them. Throughout the fall and spring, they were busy applying for numerous scholarships and universities. GUIDE is honored to announce that all ten of our seniors were accepted to the university or college of their choice and several were selected for outstanding scholarships!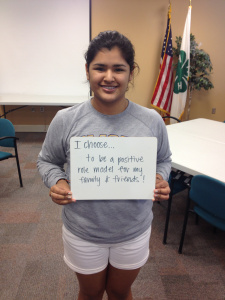 We are extremely proud of two YAB members for receiving the prestigious honor of being selected as 2014 Gates Millennium Scholars. The Gates Millennium Scholars Program selects 1,000 talented students each year to receive a good-through-graduation scholarship to use at any college or university of their choice. This scholarship will provide a full scholarship to the recipient for both undergraduate and graduate degrees. Josselyn Garcia, YAB President, and Micheline Amisi, YAB Vice-President, were both selected as Gates Scholars. Josselyn, a future Eagle, will be attending Emory University in Atlanta this fall. A soon-to-be Tar Heel, Micheline will be attending The University of North Carolina at Chapel Hill. 
Moving to Rhode Island, Odemi Pessu will be attending Brown University, becoming a Brown Bear, with a full academic scholarship. Akua Obeng-Akrofi, YAB Secretary, received a track scholarship and will be moving to New York City and attending Columbia University as a Lion. Maya Carter will become a Pirate and attend Hampton University in Virginia on an academic scholarship.
Several YAB members decided to stay in Georgia to continue their education. A future Bulldog, Joy Choi will be attending the University of Georgia in Athens. Rachel Topper will be attending Georgia College in Milledgeville where she will become a Bobcat. Marilyn Carias, Angela Luu and Vincent Morales are all soon to be Panthers at Georgia State University in Atlanta.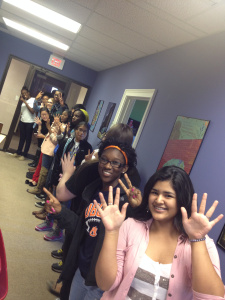 GUIDE appreciates the participation and service from each senior throughout their time on YAB. Each individual helped make a difference to youth and adults in Gwinnett County. Every YAB member has grown in their leadership potential through their YAB experience, and now they are equipped to share those skills at universities across the country. As the new school year quickly approaches, we wish all of these new college freshmen good luck and look forward to hearing about their college successes and how they go on to change the world.