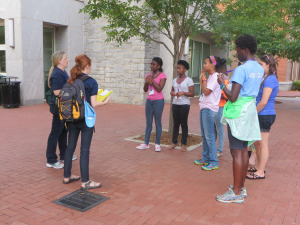 It is hard to believe that the 26th year of Georgia Teen Institute begins today.  All of the GUIDE, Inc. and Georgia Teen Institute Staff have been working year-round to make sure this year is a success.  For many of us, it is hard to find the words to describe that feeling we get just knowing that GTI is celebrating another year. Around our office over the last few weeks, the t-shirts arrived, the manual pieces came together, copies were made, dorm rooms were assigned and workshop presenters were booked… and we can say that we are ready for another successful year of GTI at Oxford College.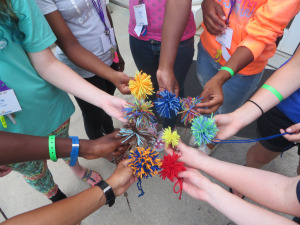 To some, it may be hard to believe, but planning for GTI 2014 starts the day GTI 2013 ends. It is the dedication from the countless people and community supporters that makes GTI possible.  Among the most important people are our hardworking, dedicated staff.  While most of the GTI staff are volunteers, they have been participating in interviews, orientations, trainings, conference calls and even homework assignments.  They have had two weekends of staff development before GTI to connect, refresh and get energized… and we know without a shadow of doubt that our GTI staff are ready to inspire.
Additional volunteers have been recruited to help things run smoothly while we are at GTI. They are aware of the long days ahead of them, the behind-the-scenes activities that need to happen and the not-so-glorious tasks, and we could not be more thankful for their dedication. We know that they are ready to help us make GTI 2014 memorable.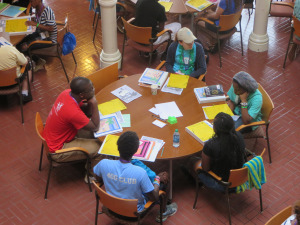 Something magical happens when we arrive at Oxford College: all of our planning, preparing, late night cramming and sleepless nights all come together. It is where we see all of our efforts come to life as youth in Georgia become leaders, meet new people, learn new skills and step outside of their comfort zones. GTI is where we see great things happen through the eyes and voices of our community youth. It is where we get to see youth from across the state of Georgia come together… and Make It Matter.
We expect 22 Youth Action Teams to arrive this morning to kick off Week 1 and an another 21 teams for Week 2. Our 45+ staff and volunteers are anxiously awaiting the participants' arrival and cannot wait to make a difference this week.
We are so excited to welcome year 26 as another successful, inspirational and memorable year. If you want to check out what we're up to this week, follow us on social media @GUIDEgti. Let's Make it Matter!