Georgia Teen Institute will be celebrating its 26th year this summer, but it cannot happen without all of our fabulous volunteers. Our volunteers make everything possible! Are you interested in volunteering and to really Make it Matter this summer? As a member of the GTI Volunteer Staff, you would be part of the reason that GTI runs smoothly, makes a difference in so many lives and is so incredibly successful.
All of our staff work around the clock and are possibly the greatest group of youth, young adults and adults the state of Georgia has to offer. Our GTI 2014 Youth and College Age Staff have been selected – but we still need YOU to join us!  If you are interested and would like to be a volunteer, you should fit the following requirements:
Be at least one year out of high school
Be tobacco and other drug free
If you are over the age of 21, and choose to use alcohol, you do so responsibly
Satisfactorily complete a fingerprinting process
Be able to participate in some (or all) of GTI 2014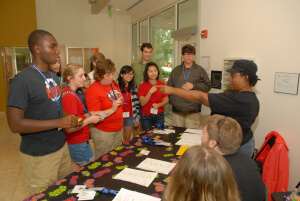 Please consider filling out the volunteer application that you will find here!  There are a number of ways that you can volunteer with GTI, based on your experience and availability. Some examples can include the facilitation of team building activities, greet workshop presenters, help staff our Georgia Tot Institute, take pictures and zillions of other behind-the-scene jobs.
GTI 2014 will take place at Oxford College in Oxford, Georgia on the following dates:
Staff Report/Training Weekend:  Friday, June 6 – Sunday, June 8
Week 1 of GTI 2014:  Monday, June 9 – Thursday, June 12
Week 2 of GTI 2014:  Tuesday, June 17 – Friday, June 20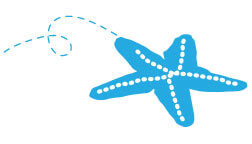 Fill out your application today!  Our Volunteer Liaison, Elliott Walker, will contact you as soon as we receive your application to set up your interview. Hurry, the deadline is May 1!
Don't miss the opportunity to positively impact lives of hundreds of youth and adults from across the state of Georgia. Join our staff in engaging youth in pertinent issues such as the prevention of underage drinking, bullying, tobacco use, and teen pregnancy and the promotion of community engagement and volunteerism. Additionally, you will gain valuable leadership skills, experience and a new network of people who share a similar passion.
We look forward to receiving your application soon!