The holiday season has arrived, and everyone is getting into the giving mode. Shopping carts (both in stores and online) are full with surprises that we hope will bring joy to the ones we love. We came out unscathed by Black Friday and Cyber Monday, but why should the giving stop there?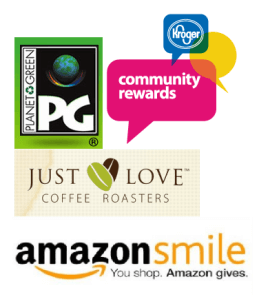 Here at GUIDE, Inc., we believe the giving spirit should be year round. With this year-round approach, one needs to get a little creative and think outside of the giving box. Below you will see that we have discovered ways to help the giving continue that will hopefully appeal to our supporters. Here are five ways to help GUIDE, Inc. and GTI fund raise throughout the year:
The best part about each of these fundraising approaches is that any organization can sign up! As much as we like to receive donations, we also like to make sure the communities we work with know about these opportunities. Even though all of these techniques combined will not bring in millions, it can help the dollar stretch a bit further. Now, go on and get to giving!