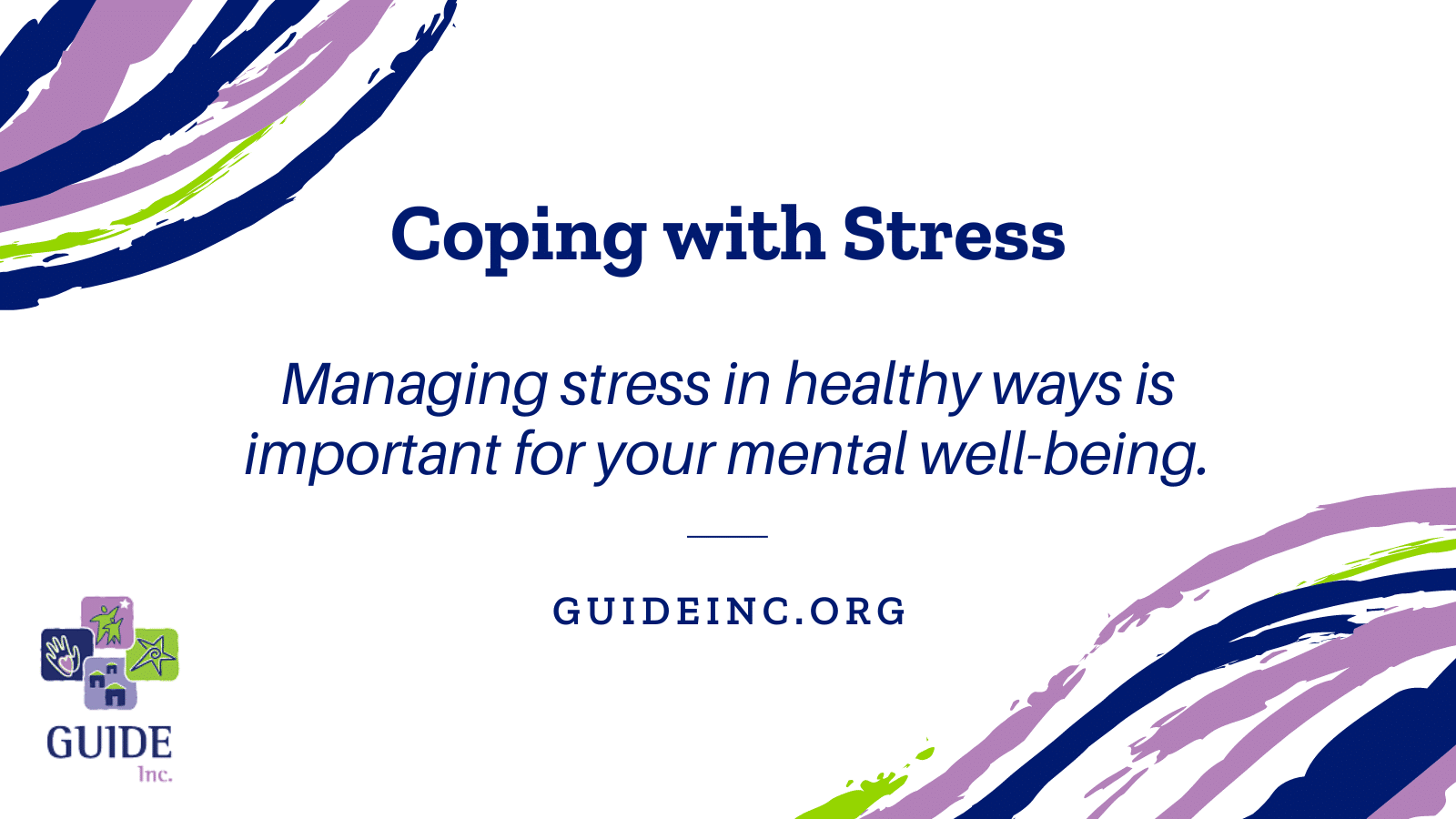 Managing stress in healthy ways is important for your mental well-being.
Stress is the body's physical, emotional or psychological response to an external cause, such as an upcoming project or a busy time of year. Everyone experiences stress to some degree. (WHO)
Common signs of stress include headaches, changes in appetite, loss of sleep, feeling overwhelmed, difficulty concentrating and mood swings. (NAMI)
Healthy Ways to Cope with Stress (Healthline, CDC)
Keep a journal to help identify your triggers
Prioritize your tasks and manage your time well
Limit social media
Practice deep breathing or meditation
Make time for hobbies
Get enough of sleep
Exercise and eat a well-balanced diet
Take breaks
Connect with others
Avoid alcohol, tobacco and other drugs
Signs to Keep in Mind (NIMH)
Anxiety is your body's response to stress. If anxiety doesn't go away, it can cause issues impacting both your physical and mental health. You may be at risk for an anxiety disorder if it feels like you can't manage your stress and if the symptoms of your stress:
interfere with your everyday life;
cause you to avoid doing things; and/or
seem to be always present.
When to Seek Help
If you are struggling to cope or the symptoms of your stress or anxiety won't go away, reach out to a mental health professional. The Georgia Crisis and Access Line (1-800-715-4225) offers immediate, free and confidential support 24/7 to individuals seeking routine or crisis services.
For another convenient way to share this information, check it out in our Inspired to Make Healthy Choices newsletter.