Knowing who to call in a crisis situation can be the difference between life and death. If you or someone you know needs emotional support or is having suicidal thoughts, the below resources offer immediate response by trained professionals.
Georgia Crisis and Access Line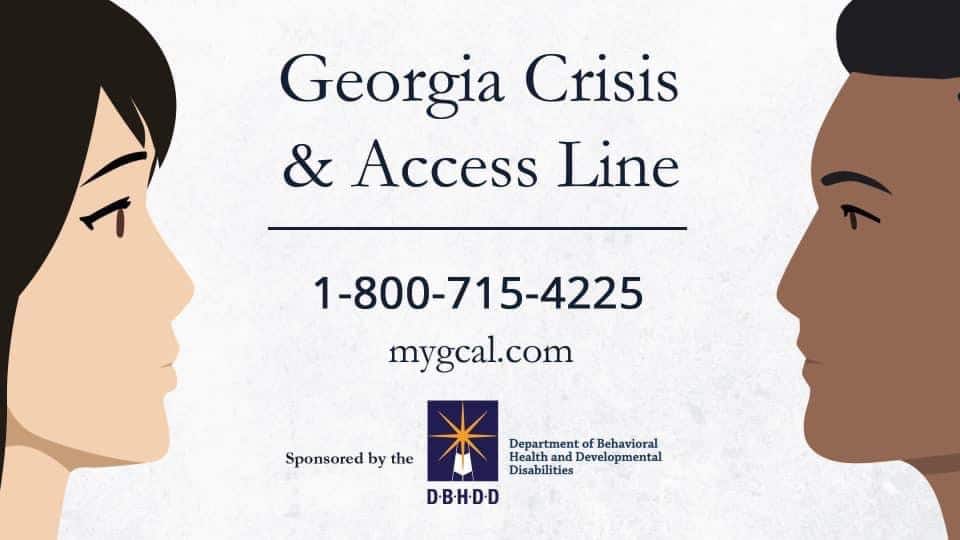 Georgia offers a statewide toll-free call center for consumers to access services. The call center operates 24/7 and has the capacity to screen and assess callers for intensity of service response. Individuals in need of services should contact the Georgia Crisis and Access Line at 1-800-715-4225. This resource can also be accessed via the MyGCAL app for Apple and Android smartphones.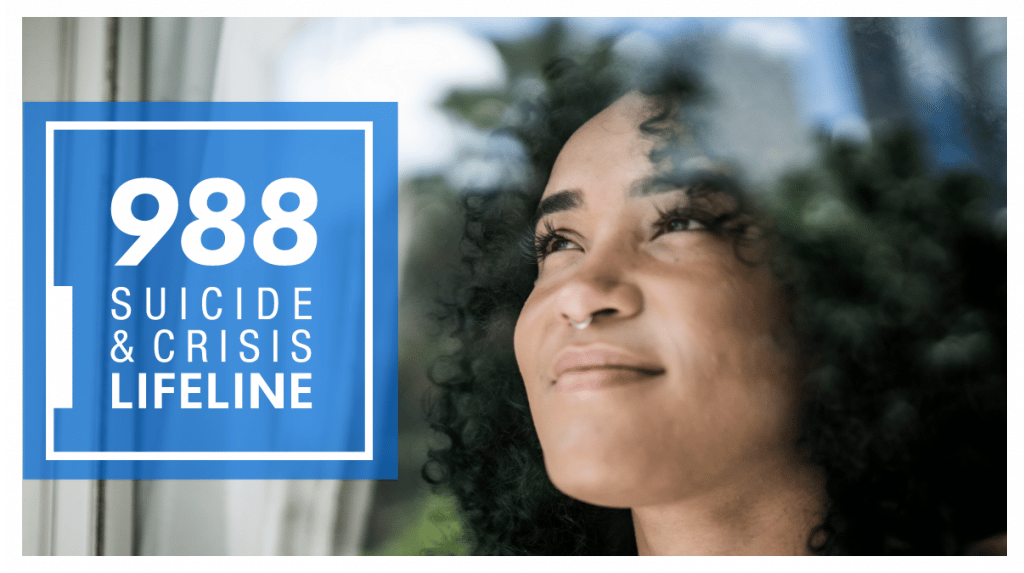 The 988 Suicide & Crisis Lifeline is a national network of local crisis centers that provides 24/7 free and confidential support to people having thoughts of suicide or experiencing a mental health or substance use crisis. Call or text 988 or chat 988Lifeline.org.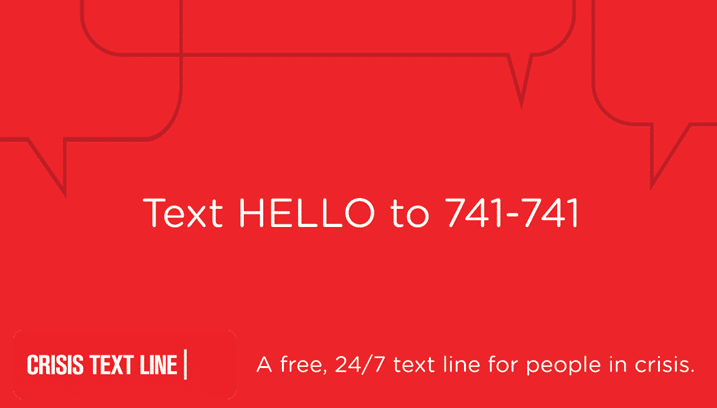 Crisis Text Line serves anyone, in any type of crisis, providing access to free, 24/7 support and information via a medium people already use and trust: text. Text HOME to 741741 and a live, trained Crisis Counselor receives the text and responds, all from a secure online platform. The goal of any conversation is to get individuals in need to a calm, safe place.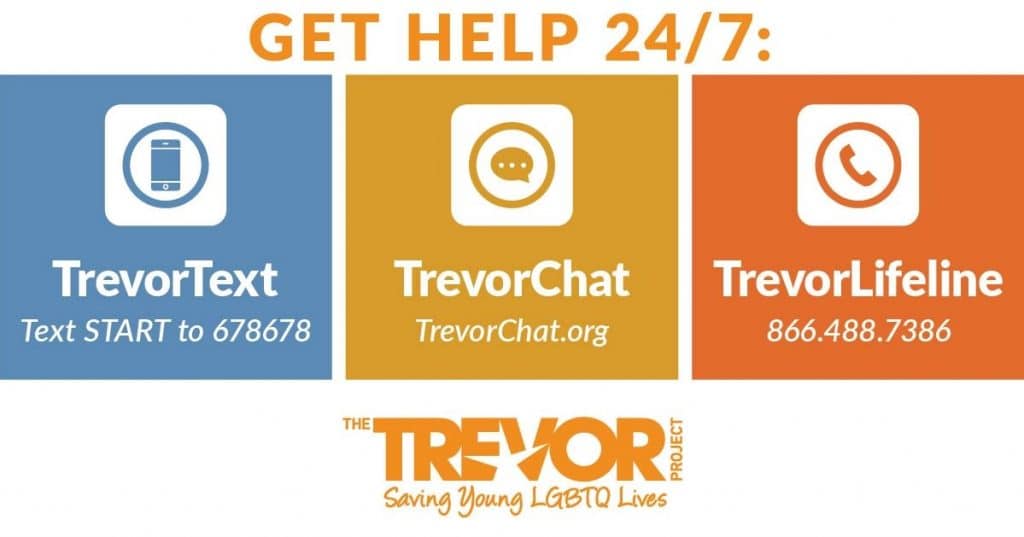 A national 24-hour, toll-free confidential suicide hotline for LGBTQ youth. Individuals in need of immediate support can call the TrevorLifeline at 1-866-488-7386 or go online and select TrevorChat to connect with a counselor.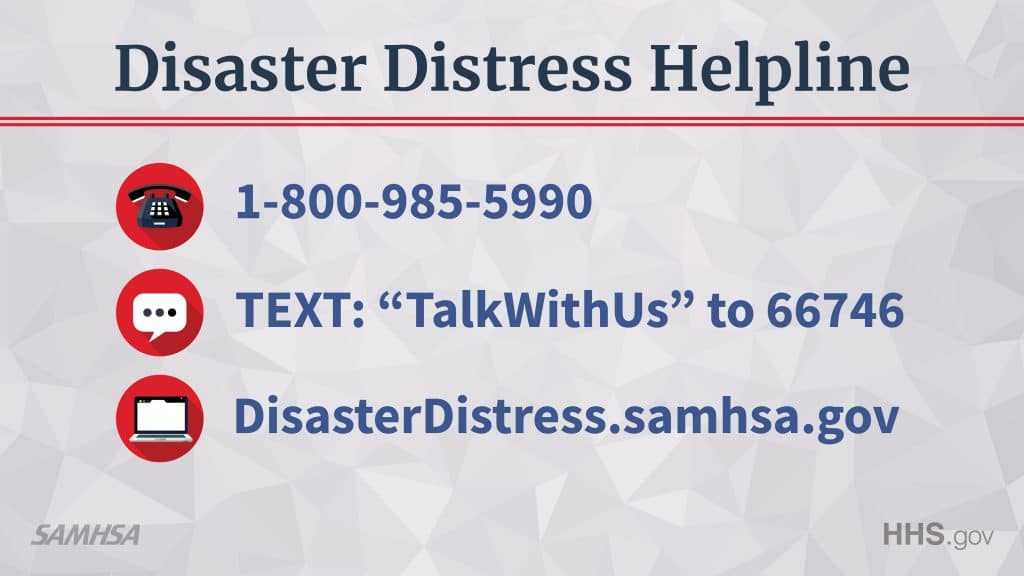 SAMHSA's Disaster Distress Helpline provides 24/7, 365-day-a-year crisis counseling and support to people experiencing emotional distress related to natural or human-caused disasters, including public health emergencies. Call 1-800-985-5990 or text TalkWithUs to 66746.