Are you a Georgia Teen Institute Youth Action Team? Do you want to learn about ways to find unique funding opportunities that can help you grow your mission, increase sustainability and support your work in impacting your local community? If you answered 'yes' to both of those questions, this blog post is for you!
At GUIDE, we strive to be your partner in helping you reach your goals, so we've compiled a short list of resources we believe can be a great start for any of our Youth Action Teams who may be looking for funding opportunities!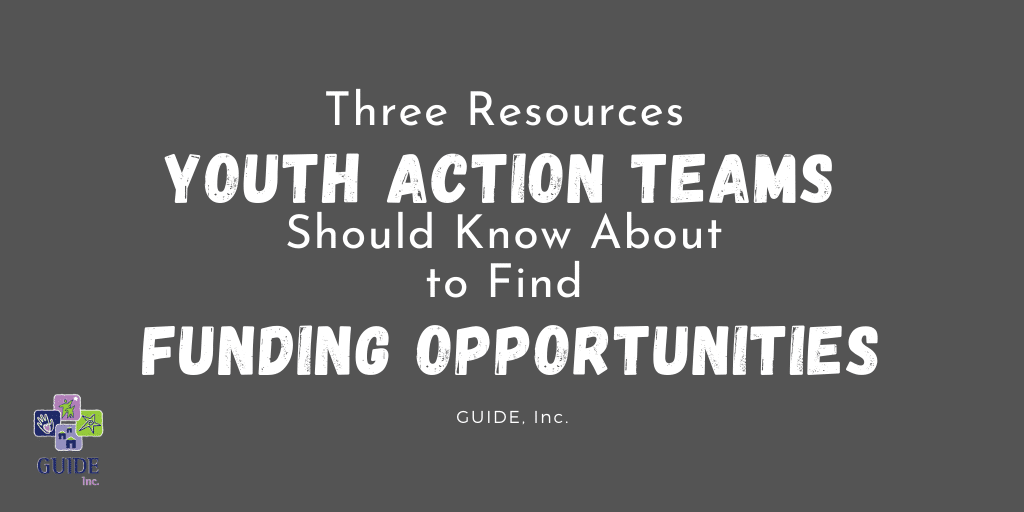 1. Youth Today is a digital media publication produced for professionals in the youth service field. They are a clearinghouse of helpful information including news pieces, reports, resources and more. They also have a fantastic section of their website dedicated to timely and relevant grant opportunities. We encourage our Youth Action Teams to subscribe to their newsletters in order to stay in the know and have resources and funding opportunities delivered right to your inbox!
2. Walmart Local Community Grants are awarded through an open application process and provide funding directly from Walmart and Sam's Club facilities to local organizations in the United States. A great thing about this funding source is the flexibility it provides to the applicant. Youth Action Teams may submit up to 25 requests for funding (ranging from $250 – $5,000) during the grant cycle. Grant applications for calendar year 2023 will be accepted on a quarterly basis. Their website clearly outlines eligibility requirements and the selection process.
3. Candid was created when Foundation Center and GuideStar joined forces, and it connects people who want to change the world to the resources they need to do it. Through the Find Funding section of their website, Youth Action Teams can search their foundation directory; find scholarships, fellowships or grants; and see requests for proposals.