We can all help prevent suicide. Learning the risk factors and warning signs of a potential suicide attempt can save lives.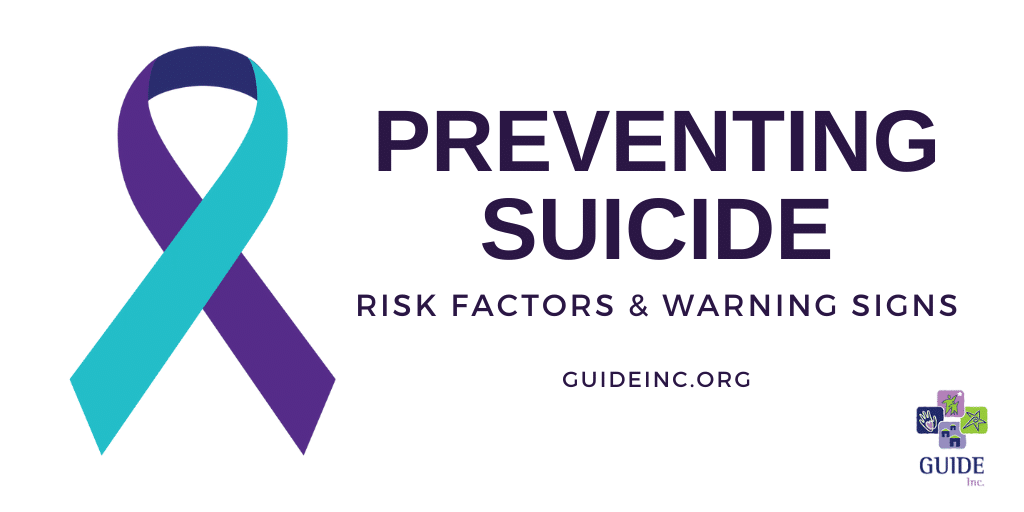 Risk Factors
These characteristics increase the likelihood of suicide but aren't necessarily direct causes. (CDC, AFSP)
Previous suicide attempt
Family history of suicide
History of trauma or abuse
Mental illness
Social isolation
Impulsive or aggressive tendencies
Stressful life events
Serious physical illness
Substance use disorder
Access to lethal means
Warning Signs
Most people who take their lives exhibit one or more changes in talk, mood and/or behavior. (AFSP, Suicide Prevention Lifeline)
Talking about wanting to die or to kill themselves
Talking about feeling hopeless or having no reason to live
Talking about feeling trapped or in unbearable pain
Talking about being a burden to others
Increasing the use of alcohol or drugs
Acting anxious or agitated; behaving recklessly
Sleeping too little or too much
Withdrawing or isolating themselves
Extreme mood swings
Increase in depression or anxiety
Looking for a way to end their lives, such as searching online for methods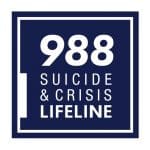 What You Can Do
If you need help for yourself or someone else, the 988 Suicide & Crisis Lifeline provides 24/7, free and confidential support for people in distress, prevention and crisis resources for you or your loved ones, and best practices for professionals by calling or texting 988 or chatting at 988Lifeline.org.