If you're a youth development professional, afterschool provider, teacher – or any group leader – who needs more ideas for breaking the ice during your virtual or in-person gatherings, our team building blog series featuring icebreaker activities using our Caboodle Cards is made for you! These activities are designed to be quick, fun and flexible. Try them out when you have a group that needs to warm up a little or get to know each other better.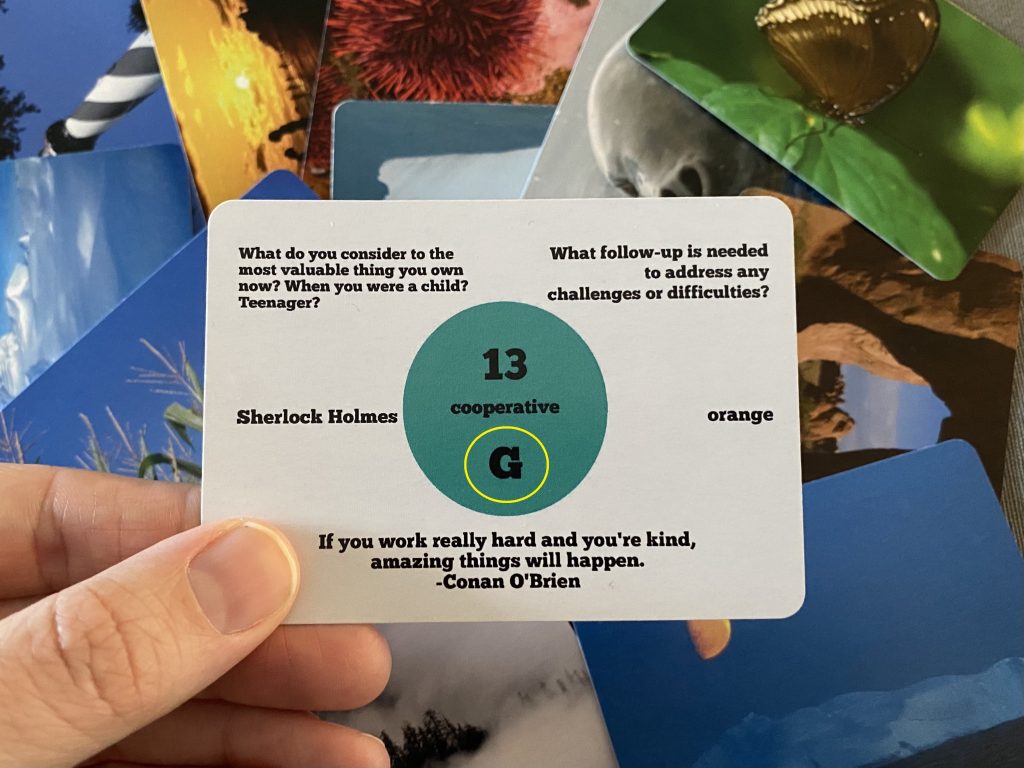 Scattergories
Time Needed: 10 minutes
Group Size: Any
Materials: Caboodle Cards
Directions: Use Caboodle Cards to "draw" letters to have a friendly game of Scattergories. You'll pre-design the categories similar to what are listed in the example provided below and then you can either draw a card to show the letter or you can let your participants draw a card to choose which letter the group plays within each round. Give participants one to two minutes to fill in all of their answers.
Scattergories:
An animal _______________
School subject _______________
Cartoon character _______________
Something you wear _______________
Superhero _______________
Breakfast food _______________
Hobbies _______________
If you'd like to track points, the person who draws the card is considered the leader. The leader participates as well and then shares his or her answers with the group. Group members check their answers against what the leader answered. If their answers match what the leader answered, they get a point.
*This activity can easily be adapted if you don't have Caboodle Cards! If you are facilitating virtually, you can show letters on your screen by using a tool like Random Letter Generator. If you are facilitating in-person, you can write letters on notecards and choose from the stack randomly.