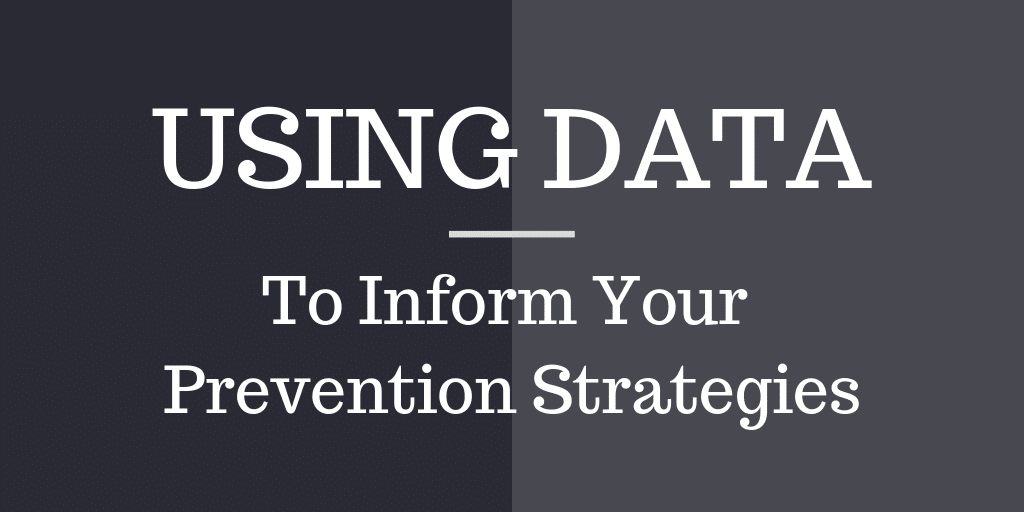 What is data?
Data is a collection of facts, such as numbers, words, measurements, observations or even just descriptions of things. It can be qualitative (descriptive information) or quantitative (numerical information). One of the ways data can be collected is via a survey.
Why is data important?
The Strategic Prevention Framework (SPF) is a model used to plan community-level programs or projects. Community leaders, including state and federal prevention officers, use the SPF to help guide the strategies they use to prevent alcohol, tobacco and other drug use. It is also used by Youth Action Teams when planning projects!
Assessment is the first step of the SPF, which allows us to make informed decisions about the needs and resources already available in the community. Data is a HUGE piece of assessment! Gathering new data and/or examining data that is already available allows you to determine what issues need to be addressed and how they impact different populations. Data must drive our projects and programs in order for them to be successful and relevant!
How can you access data?
One way you can collect important youth substance use-related data in your community is by using the GSHS Dashboard (Georgia Student Health Survey) provided by the Georgia Department of Education. The anonymous and self-reported surveys are completed by Georgia students in grades 6-12. Drug and alcohol-related measures cover the use of alcohol, tobacco, electronic cigarettes, marijuana, prescription drugs, illicit drugs and more.
Type www.gadoe.org into your search bar.
Under the "Offices & Divisions" tab, click on "GSHS Reports" under the "Office of Whole Child Supports" section.
Click on the school level for which you want to access survey data.
A new window in your browser will open that shows statewide results. Each box represents a different way you can filter the results to pull the desired data.
Click on the year for which you want to access survey data.
Under "System Name," click on the county for which you want to access survey data.

Note: You can also choose to look at individual school results by clicking on the triangle beside the county to open a list of schools within the county, then clicking on the box beside the specific school for which you want to access survey data.

Under "Question Text," the numbers that contain questions related to substance use are 39-54E, 56 and 72-78.
As you make selections within the boxes, you will see the results filter across the page in real-time.
How can you continue to use data?
In the SPF, assessment is an ongoing process as new partnerships are developed, new resources become available and new data is collected locally, statewide and nationally. As you implement your project, you should continue to access up-to-date data to measure the effectiveness of your efforts and dictate how to proceed.
If you have any questions about how to access data to inform your prevention strategies, please contact Michael Davis at michael@guideinc.org.