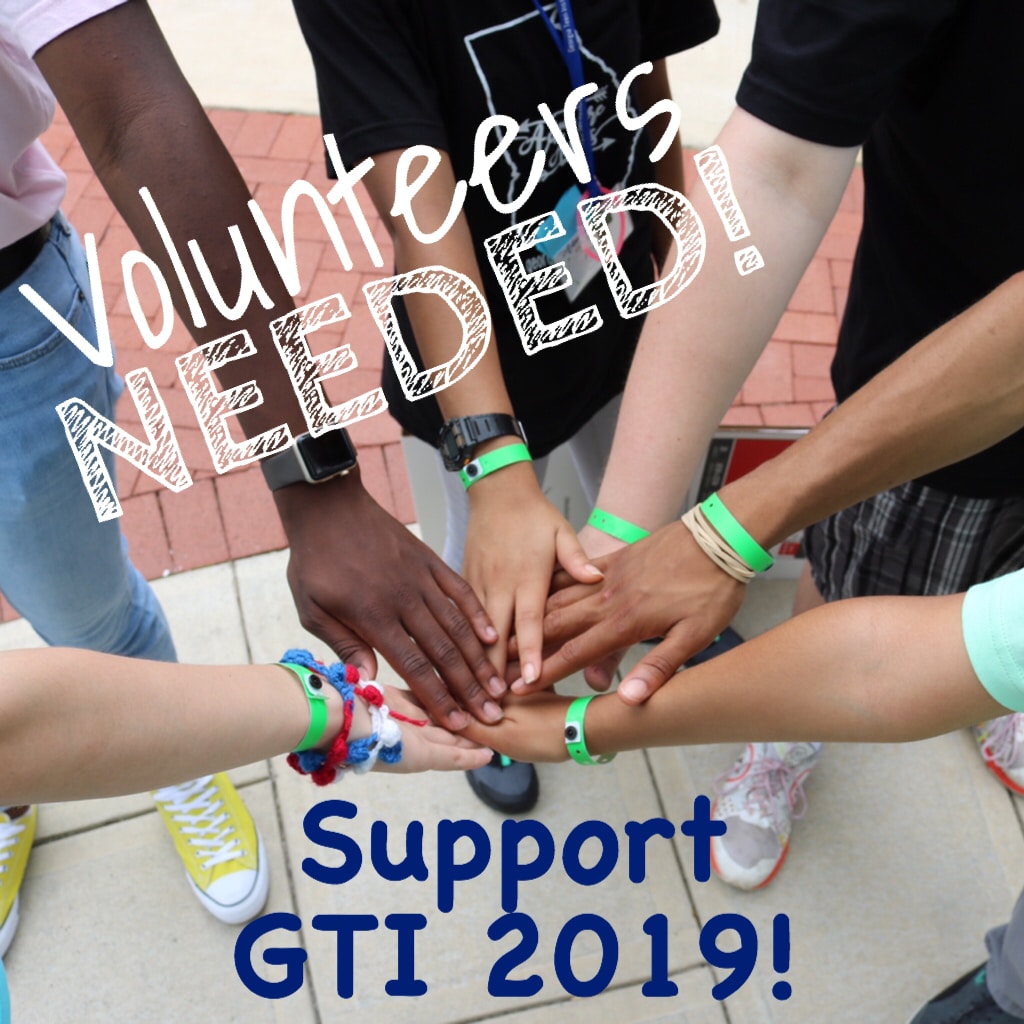 Georgia Teen Institute (GTI) 2019 is right around the corner! In just a few weeks, Youth Action Teams from across Georgia will gather at Oxford College for what will be a life-changing experience. Each year, as a result of GTI, communities feel the impacts of substance abuse prevention and youth are encouraged to grow as leaders and change agents.
This year at GTI, we want our participants to discover the "Power of One." This year's theme alludes to the power of "one" in many ways – one group, one community, one organization, one person. We can change the entire course of our lives by just one action, one decision. At Georgia Teen Institute, we want participants to understand the significance and power they have to make their community, state and world a better place.
That's a BIG mission – one that will be a lot easier with YOUR support. You can make a difference in the lives of our participants and in their home communities by helping our program run smoothly. Below are ways you can contribute. Making ONE donation, purchasing materials for ONE session, or volunteering for ONE shift at GTI can make a big difference.
Purchase items from our Amazon Wishlist. This is a great alternative to making a cash donation, and you can see exactly what your money is being spent on. Help provide materials for GTI sessions such as Family Group, Team Meetings, Free Time and more!
Make a donation. While GUIDE does receive some grant funding for GTI, we also depend on the generous financial support of donors to help provide a quality program to the youth we serve.
Support the GTI Yard Sale! Our yard sale benefiting GTI 2019 is on Saturday, June 1, from 7 am – 2 pm at 1422 Dillard Heights Drive, Bethlehem, GA 30620! We're currently accepting donations at the GUIDE office. Contact Mary Kate Chapman at marykate@guideinc.org to coordinate. We'd also love to see you at the sale!
Sign up to volunteer at GTI. If you're free for a few hours during June 10-13 (Week 1) or 18-21 (Week 2), we'd love to have you at Oxford College to help with various volunteer activities. Check out the sign-up form for our current needs.
Sign up to help prepare for GTI. Volunteer days are May 30 from 1:30-4 pm and June 3 and 4 from 3-7 pm. Help us assemble binders, make copies, sort materials and MORE! Snacks provided!
We hope you are able to make a contribution to GTI 2019! With your extra support, we know this year's program can be one of the best.