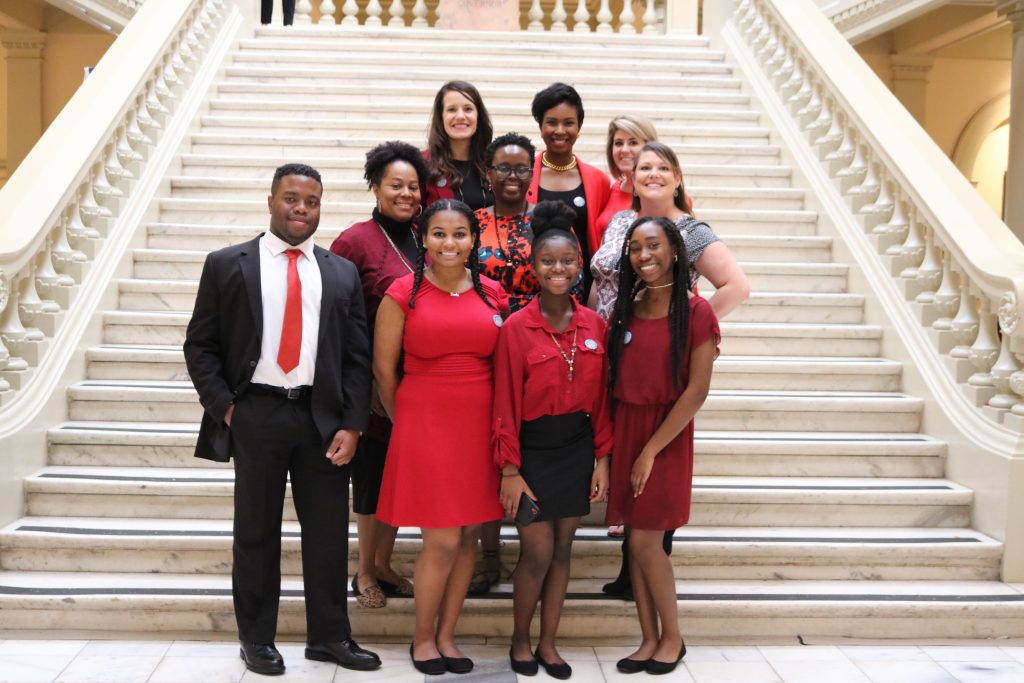 On February 23, three GUIDE Youth Advisory Board (YAB) members, along with GUIDE staff, attended Substance Abuse Prevention Day at the Georgia Capitol. Youth Action Teams and youth from across the state joined prevention professionals to speak with legislators about key topics in the field. On this day, attendees united under the theme "It Starts With You" to advocate on behalf of substance abuse prevention in the state of Georgia.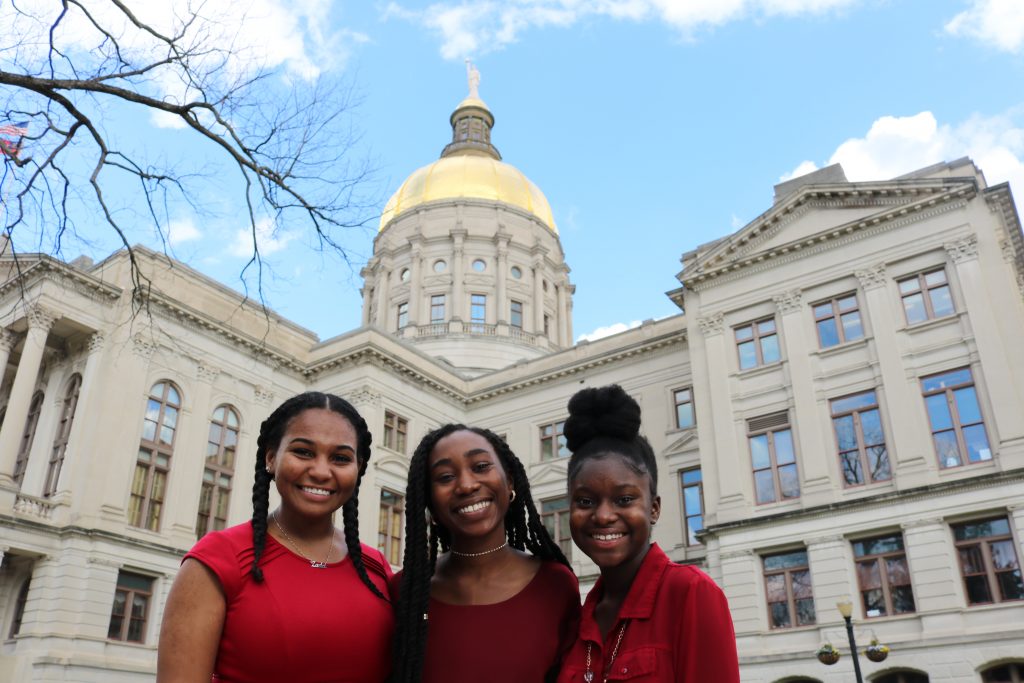 GUIDE YAB Members Kelly Hagan, Kayla Samo and Zada Grandberry came to Substance Abuse Prevention Day at the Capitol in order to talk to their local legislators about the importance of marijuana prevention education, both in schools and in the community. These YAB members, using the Substance Abuse Prevention Youth Advocacy Team Prep Guide, researched local statistics, developed talking points and created a one-pager about how their state legislators can help support prevention messages.
Once the GUIDE YAB members arrived at the Capitol, they participated in a networking session led by the day's sponsor, Voices for Prevention. The networking session allowed for participants to engage with others from across the state who had a similar vision in mind – one that helps prevent substance use and abuse in Georgia. Youth and adults had the opportunity to develop and practice key points that they would later share with legislators.
Participants also had the opportunity to hear from Robin Elliott of Georgia Overdose Prevention who shared how her journey with advocacy began as the result of the overdose death of her son Zack Elliott in 2011. Her inspiring advocacy efforts helped to pass the Georgia 911 Medical Amnesty Law, which ensures that callers and victims cannot be arrested, charged or prosecuted for small amounts of drugs or paraphernalia if the evidence was obtained as a result of seeking medical attention.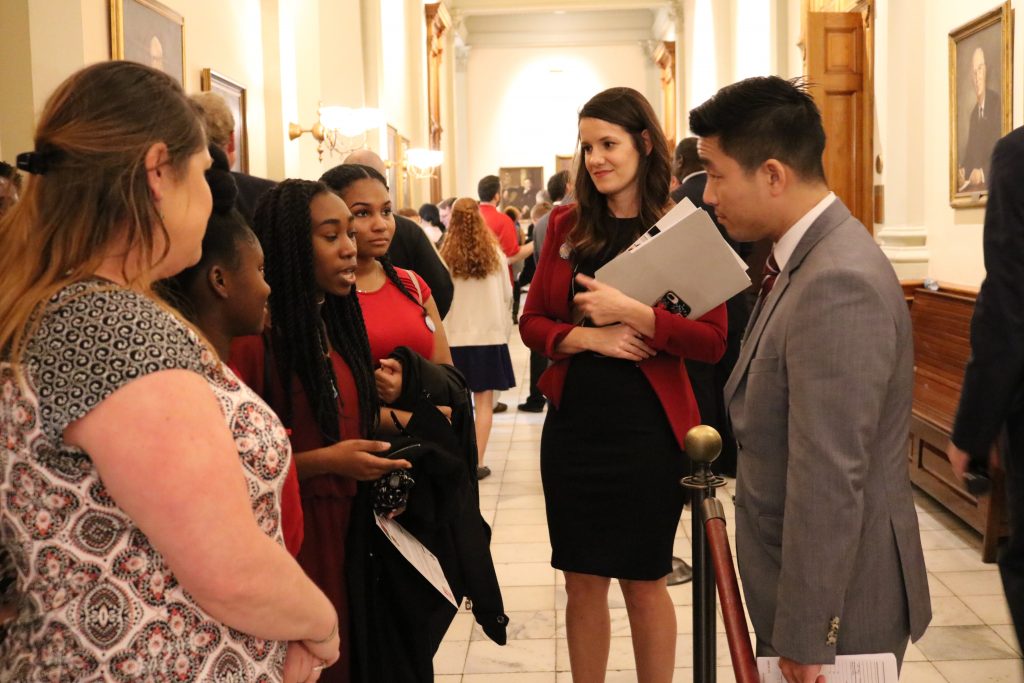 With knowledge, preparation and inspiration under their belts, YAB members traveled with their partners in advocacy to the Georgia Capitol where they were able to meet with two of their local legislators, Representatives Sam Park and David Clarke. During their time speaking with their legislators, YAB members were able to impress upon them the importance of both protecting the developing teen brain and supporting prevention funding, both in schools and in the community.
After this event, YAB members intend to continue their advocacy for prevention at the state level and at home and are already planning ways they can help improve marijuana prevention education in Gwinnett County.