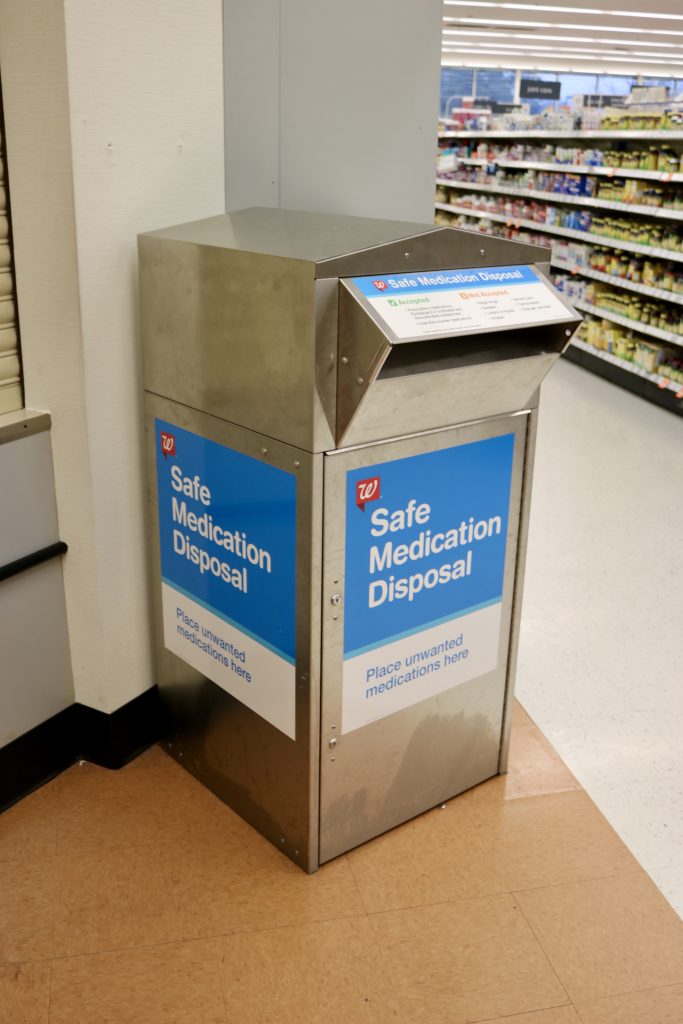 According to the CDC and SAMHSA, most teens and adults who misuse prescription pain relievers report that they got them from family and friends, including their own home's medicine cabinets. Many of us have expired, unused or unwanted prescription drugs at home. Information about how to prevent prescription drug misuse at home, including how to store, keep inventory of and dispose of medications safely, can be found here.
Proper disposal is the best way to ensure our prescription medications are not accessed or used in a way that is unsafe or illegal. The DEA hosts National Prescription Drug Take Back Days twice a year (in April and October). However, if you're unable to attend an event and don't want to wait for the next one, there are several options for locating a year-round drug disposal collection site in your community.
With funding from the Georgia Department of Behavioral Health and Developmental Disabilities, GUIDE is working in DeKalb County, Georgia to address the opioid crisis, which includes assessing conditions and implementing appropriate evidenced-based strategies. As a part of this, one of our goals is to inform residents of the dangers of prescription drug misuse and abuse and to raise awareness of resources within the community related to this issue.
If you live in DeKalb County and have unused or unwanted prescription drugs, excluding liquids, inhalants and needles, they can be brought to disposal drop boxes at all of the below locations. If you don't live in DeKalb County but are interested in finding a drug disposal location in your community, view this list of drop box locations throughout Georgia provided by The Council on Alcohol and Drugs.
Prescription Drug Disposal Drop Box Locations in DeKalb County
Atlanta
Brookhaven Police Department 
2665 Buford Hwy NE
Atlanta, GA 30324
Phone: 404-637-0600
Chamblee
Chamblee Police Department
3518 Broad Street
Chamblee, GA 30341
Phone: 770-986-5005
Clarkston
Clarkston Police Department 
3921 Church Street
Clarkston, GA 30021
Phone: 404-292-9465
Georgia State University, Perimeter College 
G Building, Room 1180
555 North Indian Creek Drive
Clarkston, GA 30021
Phone: 678-891-3944
Decatur
Decatur Police Department 
420 West Trinity Place
Decatur, GA 30030
Phone: 404-373-6551
Georgia State University, Decatur Campus
SA Building, 1st Floor
3251 Panthersville Road
Decatur, GA 30034
Phone: 678-891-2678
Doraville
Doraville Police Department 
3750 Park Avenue
Doraville, GA 30340
Phone: 770-455-1000
Dunwoody
Dunwoody Police Department 
4800 Ashford Dunwoody Rd
Dunwoody, GA 30338
Phone: 678-382-6900
Georgia State University, Perimeter College 
Student Center, Main Entrance Lobby
2101 Womack Road
Dunwoody, GA 30338
Phone: 770-274-5318
Lithonia
Kaiser Permanente Stonecrest Medical Center Pharmacy
8011 Mall Parkway
Lithonia, GA 30038
Phone: 678-323-7585
Lithonia Police Department
6920 Main Street
Lithonia, GA 30058
Phone: 770-482-8947
Stone Mountain
Walgreens
5320 Memorial Drive
Stone Mountain, GA 30083
Phone: 404-508-7166
Tucker
Kaiser Permanente Crescent Medical Center Pharmacy 
200 Crescent Centre Parkway
Tucker, GA 30084
Phone: 770-496-3523
If you know of additional drop box locations in DeKalb County that are not on this list, or if you have any questions about prescription drug disposal, please contact Kimberly Wilson at kimberly@guideinc.org.