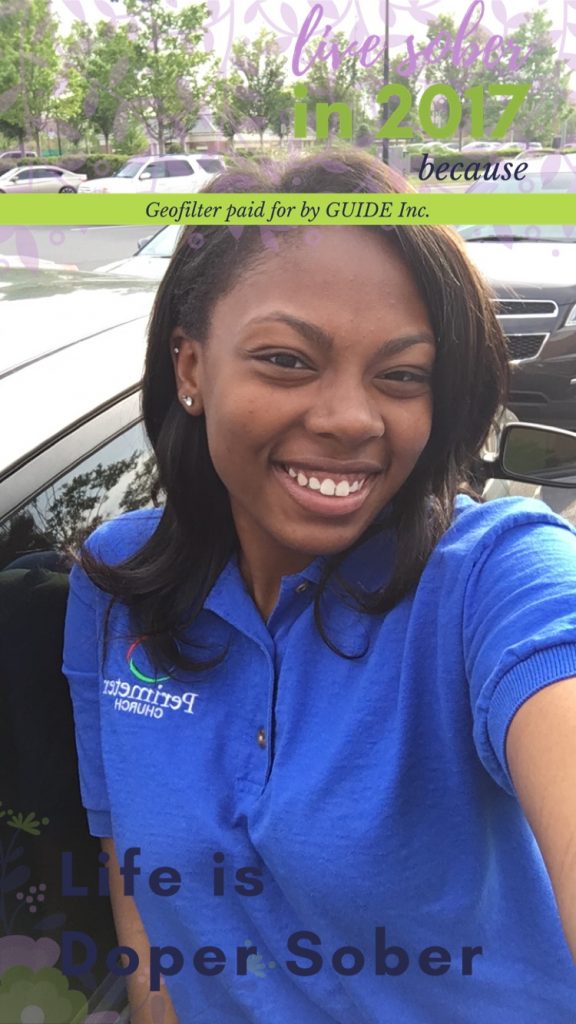 In the current digital age, sharing where you are and what you are doing is considered social currency. One way that young people are capitalizing on this is through the use of a photo sharing app called Snapchat.
On Snapchat, users have the ability to utilize graphic overlays for their photos that can only be accessed when someone is physically in a specific location. These graphic overlays are called geofilters and have gained popularity as marketing tools among cities, businesses and event organizers—often reaching hundreds of people for every user that applies the geofilter to a shared photo.
Because of their ability to reach so many people and their acceptance among young people, prevention professionals have begun to add Snapchat filters as a strategy for spreading prevention messages. That's where the #MyStoryIs… Red Ribbon Week Campaign comes in. As part of GUIDE's Red Ribbon Week celebration, we are offering a toolkit with everything you need to implement the #MyStoryIs… Campaign. One of the tools that we've added this year is, of course, a Snapchat geofilter image for you to use!
To access the #MyStoryIs… Snapchat geofilter image and lots of other amazing resources, simply visit our website and sign up to receive the toolkit. It will be sent to you at the email address you provide. Once you have the toolkit, download the image and then head on over to www.snapchat.com/geofilters to create your own business geofilter.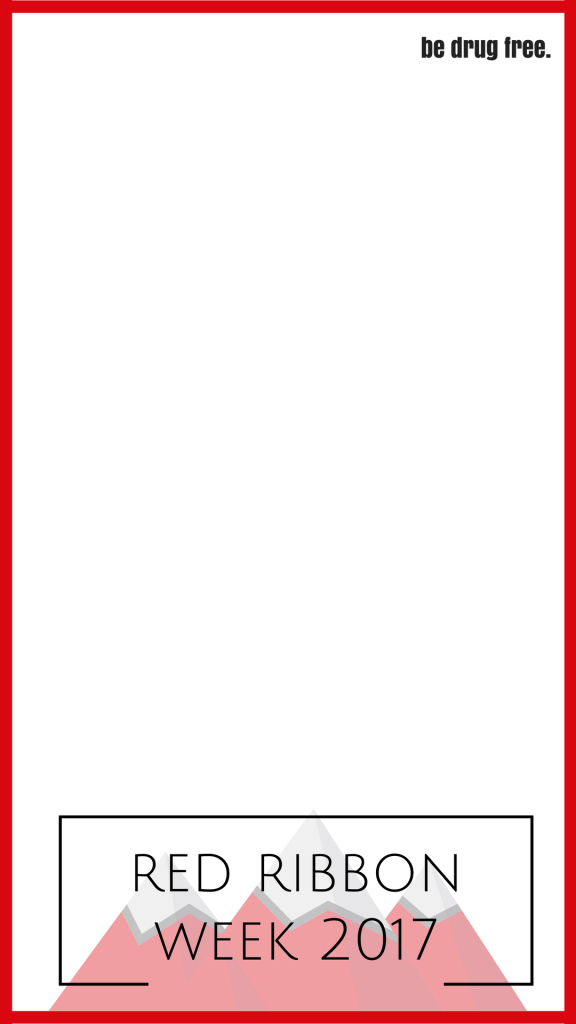 A few geofilter tips:
Make sure you choose areas and times for the geofilter to appear that make sense for your campaign. If you're targeting youth, perhaps brainstorm areas in your community where youth will be at specific times.
When budgeting for your geofilter, remember that the cost for a Snapchat filter starts at $5 and increases based on square footage and amount of time it is applied. Most Snapchat events cost between $8-$20, but multi-day events and large square footage can cause the price to be more than that.
Make sure that if you choose to apply your geofilter to school property, first get approval from school administration.
One of the ways Snapchat is great is because they will send metrics related to the number of people reached with your filter following your event!
Once you've tried out the #MyStoryIs… Snapchat filter, you may want to create your own filters for future events or campaigns. While creating your own filter may require flexing a little graphic design muscle—websites like Canva and PicMonkey can help you to design one without too much trouble. If you choose to use one of these websites, make sure to follow Snapchat's Geofilter Submission Guidelines to assure that your filter will be approved. We also advise testing your filter submission first so you know that it will be accepted and will give you enough time to make changes if necessary.
Now that you're a geofilter pro, we want to see your filters in action! Share your #MyStoryIs… Snapchat photos on social media with the hashtag #MyStoryIs… during the month of October in celebration of Red Ribbon Week!