Research shows that young people are less likely to use alcohol and other drugs if their parents set clear rules about not doing so. The SAFE HOMES Program adapted from Amherst Regional High School is a great activity for Youth Action Teams to work with parents and guardians to prevent their teens and their teens' friends who visit their homes from drinking alcohol.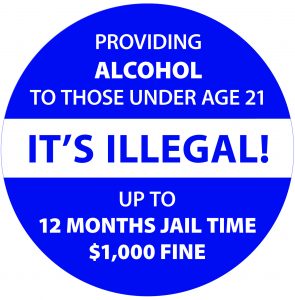 Central Message and Goal
The purpose of the SAFE HOMES Program is to give parents and guardians the opportunity to monitor and prevent underage drinking through guideline setting and adult supervision. Through SAFE HOMES, adults agree to participate in active supervision of any parties in their home, refuse to provide minors access to alcohol in their homes and communicate with other parents and adults throughout their community to practice similar prevention tactics.
Here are the steps that your Youth Action Team or youth organization can take to implement a SAFE HOMES Program in your community.
Planning Steps
Compose a flyer or brochure entailing information regarding your SAFE HOMES Program. Make sure to include the goals of the program and action steps parents should implement.
Invite parents to sign up for the program via mail, email or in person and make sure to notify them that by signing up they are acknowledging that they will be added to the SAFE HOMES Directory.
The program should take up to one month to plan but can be implemented at any time throughout the school year. The most significant costs for the SAFE HOMES Program will come from the design and production of the SAFE HOMES Directory. However, the production costs could easily be minimized by composing an electronic list and sharing the list through email.
Implementation Steps
Try to get as many families signed up for the program as possible!
Create your SAFE HOMES Directory and distribute free copies to all families who agreed to participate in the program or send it via email. Remind families that they can use the directory when their teen is invited to someone's home or to a party. If the host family is a member of SAFE HOMES, parents and guardians know:
Teens will be supervised and will not be served alcohol while in that home.
They are welcome to contact the family to share information and ask questions.
Evaluation
Record the number of families who participated in the program.
Consider surveying the parents and guardians for feedback on the process and overall impact it had on preventing their teen and their teens' friends from drinking.
Don't forget! Much can be accomplished by working together with others to improve the conditions in your community.
In the words of Margaret Mead, "Never doubt that a small group of thoughtful, committed citizens can change the world. Indeed, it is the only thing that ever has."
For more information about the SAFE HOMES Program, please contact molly@guideinc.org.