Contributed by Bernard Watson, Director of Community Relations, Gwinnett County Public Schools
"Don't talk about it… BE about it!" -Anonymous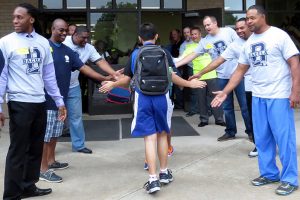 How committed are you to the community in which you work and live? It's a question I find myself asking myself often. As Director of Community Relations for Gwinnett County Public Schools (GCPS), my job is to get involved, stay engaged and connect with parents, students, teachers and community leaders. But I cannot recall a day or time when it has felt like a job.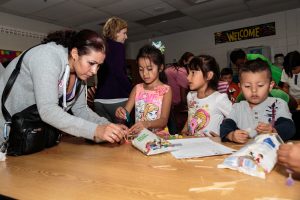 For nearly a quarter century I was a broadcast and print journalist in cities all across our great country. I helped uncover corruption, amplified the voice of the underdog, shined light on darkness and held people accountable for their actions and decisions. Although I am proud of my career and enjoyed it immensely, because of time constraints (I worked all the time) and the nature of the business (we were encouraged to limit our community engagement to prevent potential conflicts of interest), I could not fully engage in any of the communities that I lived and/or worked in. Today that is no longer the case and my life has more meaning, not just because of what I do, but also because of the people I meet and what they are doing.
GCPS is an award winning school district that, as our superintendent is fond of saying, is staffed by two kinds of employees: those who teach and those who support those who teach. But GCPS wouldn't be as great as it is without the help of parents, business owners and civic and community leaders. They give their money and time to support schools and teachers and I can tell you it makes a difference. Whether it's making a financial donation to a PTA, mentoring a child or reading to a class of students, you can make a difference. As a full time GCPS employee, small business owner, husband of 17 years and father of three active children, I understand time and money are precious and not always in abundance. I have made the commitment to find a way to give more of me to my community and I encourage you to do the same.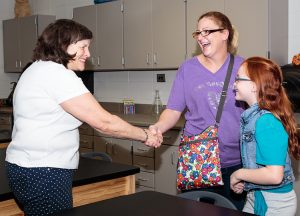 Spending a lot of time and money aren't the only ways to get involved: write a thank you or appreciation note to a teacher or walk your child into school and say hello to their teacher or principal rather than drop them off. Attend a PTA or school board meeting or an afterschool performance or event. It doesn't take much to make a positive impact in your community.
We are living in a time when many, if not most, people communicate, often in an aggressive and hostile manner, through cell phones and computer keyboards. Today, people rarely talk and discuss things in person. Everyone has an opinion on what is wrong, who's to blame and what needs to be done to fix the problem. It's easy to point fingers and assess blame; it's much harder to step away from your phone or computer and do something to bring about positive change. We too often read about what's going on rather than see and experience it for ourselves. It is our responsibility to make our community great.
Regardless of whether you believe a little or a lot of change is needed, one thing is certain: if everyone gets involved and makes the commitment to take an active role in Gwinnett County, whatever problems we face will be easily solved. So I ask you, how committed are you to the community in which you work and live?
Bernard Watson is the Director of Community Relations for Gwinnett County Public Schools. For more information on how you can get involved with Gwinnett County Public Schools you can contact your local school or consider volunteering at the new  Junior Achievement (JA) Discovery Center at Gwinnett. Staffed by JA volunteers—including parents and community members— the center provides hands-on experiences in financial literacy for more than 27,000 GCPS middle schoolers this year. Trained JA volunteers are critical to the success of this program. For more information, email VolunteerGwinnett@georgia.ja.org.