Contributed by Lindsey Jorstad, CPRP
The holiday season is known for unhealthy traditions like overindulging and generally sedentary celebrations. Make the most of your break by spending time with your loved ones while being active! Try the following tips from Live Healthy Gwinnett to make this winter your healthiest and happiest one yet.
Be Active. Get your heart pumping and de-stress from the day's festivities. Plan a family walk at a nearby park, float around an indoor lazy river with your visiting relatives or organize some friendly family competition with an after dinner football or soccer match. Get moving by helping with outdoor decorating, take an extra lap around the mall during last minute shopping trips or volunteer to help deliver meals to those in need.
Eat Healthy. Even if you want to save room for the big feast, eat a light breakfast so you don't overdo it later. Allow yourself a small, golf-ball-sized helping of everything you want to try – enough to fulfill your appetite without overindulging. One way to prevent overeating is to put your fork down between bites so you eat slowly and savor everything you taste. Remember that it takes several minutes for your body to know it is full, so stop eating before you feel like a Christmas ham.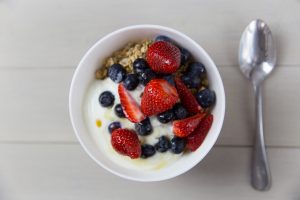 Get Checked. While reflecting on your accomplishments of the year, take time to set goals of preventative screenings you want to schedule in the New Year. Be mindful of any age-appropriate screenings you may be eligible for, vaccine updates and routine teeth cleanings. Preventive care is one of the most important steps you can take to manage your health.
Be Positive. Managing stress is not only essential during the holidays but is an important part of a healthy lifestyle. Relaxing activities are not restricted to resting on the couch; explore routine stress-reduction practices such as meditation and mindfulness.  Take a few moments each day to prioritize important tasks and don't forget to pause to create memories with loved ones.
Live Healthy Gwinnett launched in 2014 as a partnership between Gwinnett County Parks and Recreation and Eastside Medical Center. This community-wide wellness initiative takes a proactive approach to address the preventable chronic illnesses that impact Gwinnett County. Live Healthy Gwinnett encourages those who live, work, play and learn in the Gwinnett community to invest in personal wellness by making simple lifestyle choices such as eating more vegetables, increasing physical activity and reducing stress. The partners of Live Healthy Gwinnett engage residents through year-round active programs, events and policy implementation. Live Healthy Gwinnett's mission is to promote positive change in the Gwinnett community that encourages people to: Be Active, Eat Healthy, Get Checked and Be Positive.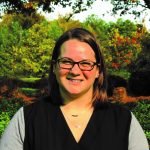 Lindsey Jorstad is the Outreach Manager for the Gwinnett County Department of Community Services. She has been involved in community services and parks and recreation operations for almost ten years. She is a member of the National Recreation and Park Association and the Georgia Recreation and Park Association. She is also a Certified Parks and Recreation Professional. In 2016, she was identified as a top-achieving out-of-school time professional and was asked to serve as a Next Generation of Afterschool 2017 advocate through the National Afterschool Association. Lindsey currently oversees operations of Live Healthy Gwinnett and Volunteer Gwinnett which partners with organizations to leverage department services to provide volunteer engagement opportunities and encourages a healthier Gwinnett through collaboration with community partners, employees and residents. For more information on Live Healthy Gwinnett's upcoming programs and events visit www.livehealthygwinnett.com, Facebook, Instagram and Twitter!
Images above were provided by Live Healthy Gwinnett.