Contributed by Katherine Raczynski
If you follow the news, you are likely very aware of the challenge of addressing childhood bullying. We know that it happens and can have devastating consequences, but sensational media coverage can leave us feeling disheartened and powerless. As we move into National Bullying Prevention Month, the good news is that we know a lot more about bullying now than ever before, including powerful ways to take action.
What We Know
A good deal of attention
has been paid to what can be done to respond to bullying once it occurs. However, it's important to also focus on how we can prevent it from happening in the first place. In other words, let's remember the "prevention" in National Bullying Prevention Month.
We can think about these different approaches (response vs. prevention) as akin to the difference between a life guard and a swim teacher. The life guard provides crucial assistance when a situation gets dicey. A swim teacher imparts skills that will benefit the learner for a lifetime. With this in mind, what does it look like to be a good "swim teacher" when it comes to preventing bullying?
How Adults Can Make a Difference
Adults are most influential in preventing bullying when they provide a safe, supportive and affirming environment, whether that be at home, in the classroom or as a part of after-school activities. Young people respond powerfully when they believe they are understood, valued and cared for as an individual. Adults who are most successful at creating positive environments actively do the following:
Help young people identify and build upon their strengths and sparks;
Proactively teach social skills, such as understanding emotions and communicating respectfully; and
Help foster positive friendships and connections, including teaching skills for finding commonalities with other young people who on the surface might seem different.
These steps can be done formally, such as by using a social and emotional learning (SEL) curriculum, and informally, such as by reading and discussing books together. For example, the Harry Potter series provides ample opportunities to discuss friendships, values and decision-making.
How Young People Can Make a Difference
Young people have more influence then they might realize when it comes to preventing bullying. After all, they often understand the social dynamics of their environment better than adults. Young people can use this understanding and their social influence to make a positive impact.
Jasia Clark is one example of a Georgia student who has taken powerful action to prevent bullying. She was the target of bullying in middle school, but she turned her negative experience into something positive for her community. Throughout high school, she engaged in many anti-bullying activities, including surveying her classmates about bullying and reporting the results to school leaders, helping lead a bullying prevention group for younger students and organizing a district-wide bullying prevention essay contest.
Young people can also take smaller actions to make a difference, such as:
Practicing acts of kindness, such as giving compliments and expressing appreciation,
Getting to know people from lots of different groups,
Including people in groups or activities who might otherwise be excluded, and
Not laughing at or being entertained by mistreatment.
These steps may seem inconsequential at first glance. But given that bullying is deeply embedded in social relationships and norms, actions that encourage positive connections and discourage isolation can help to create an environment where bullying feels like an unwanted disruption instead of something normal and expected.
Prevention Is for Everyone
My experience is that young people and adults alike want to talk about these issues and are energized when focusing on positive steps to prevent bullying. As we move forward, let's think of ourselves more often as swim teachers, working together to equip ourselves and our community with the skills to thrive.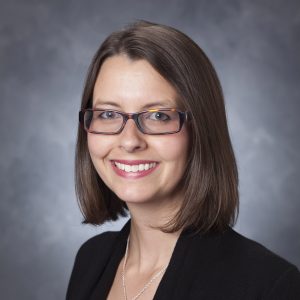 Katherine Raczynski, Ph.D., spent 15 years studying bullying, youth development, and school climate and was the director of the Safe and Welcoming Schools project at the University of Georgia.  She currently continues to promote healthy outcomes for Georgia's children as a Process Improvement Specialist at Children's Healthcare of Atlanta.