Contributed by Ellen Gerstein, Executive Director, Gwinnett Coalition for Health and Human Services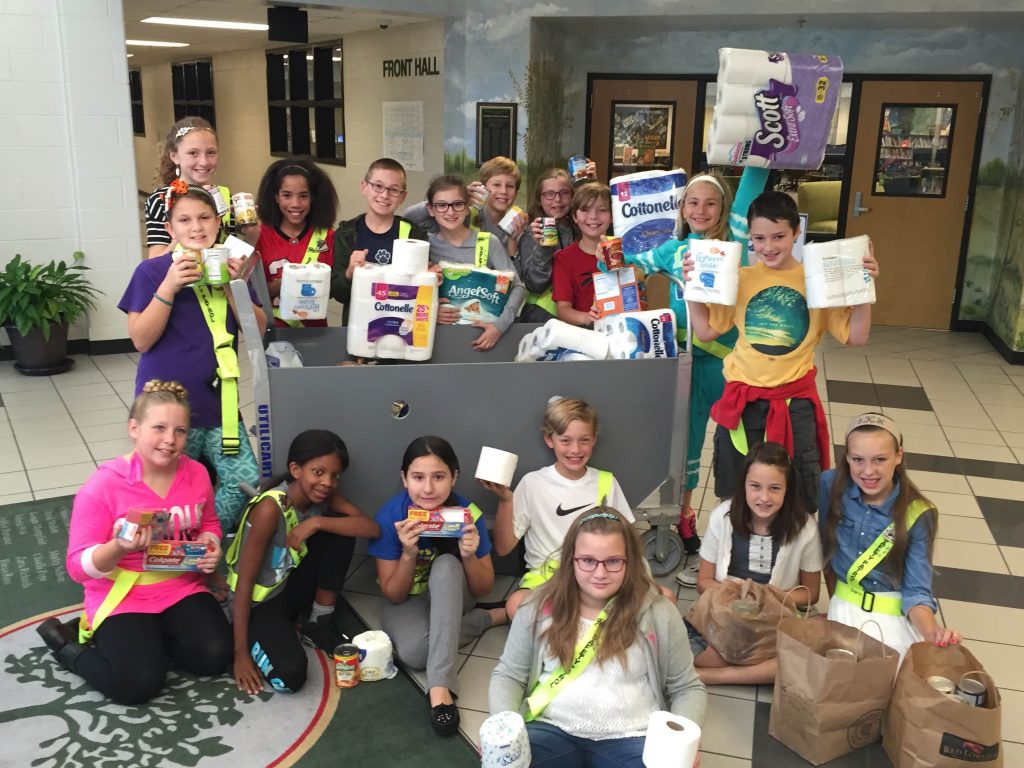 The Gwinnett Great Days of Service is designed to gain community awareness for the Gwinnett Coalition for Health and Human Services and more than 800+ health and human service agencies and organizations across Gwinnett that the Coalition represents and supports. This annual event was created in 1999 in the spirit of Gwinnett's slogan, "Success Lives Here." The Gwinnett Great Days of Service Steering Committee works with agencies to define, address and help support specific needs in the county that are being overlooked. While completing defined service projects as a community, citizens and community leaders are also educated about the needs around them and actively engaged in serving those in need.
Behind every Gwinnett Great Days of Service, there is a vast network of volunteers, supporters and agencies that are key to launching the nation's largest two day volunteer event right here in Gwinnett. As we gear up for the 2016 event, we are seeking volunteers who have high energy to serve, an agency that needs a helping hand to finish a necessary project or a business that shares civic responsibility among its workforce while gaining exposure to thousands of potential customers.
On October 21 and 22, 2016, hundreds of community projects will be completed including building and maintaining community gardens, filling the shelves of food pantries, reviving tired spaces and environmental clean-up and pick-ups, to name a just a few. Each year, we increase volunteers, partner with more supporters and encourage more participation to make a difference in the Gwinnett community. Last year, over 97,000 volunteers tackled the many needs of our community ranging from homelessness to food scarcity to community organizations who needed a helping hand. This year, we hope to meet even more needs in Gwinnett by increasing our efforts to include seniors, youth, health and wellness, special needs, mentoring and many more. We will need even more volunteers and agencies to partner and seek solutions through volunteerism and achieve success. Your involvement in the Gwinnett Great Days of Service helps agencies and schools address thousands of people in need. If you know of an agency or organizations that has a project to would like to submit, submit a project application via our website. We especially need projects where youth can volunteer on Saturday with their families.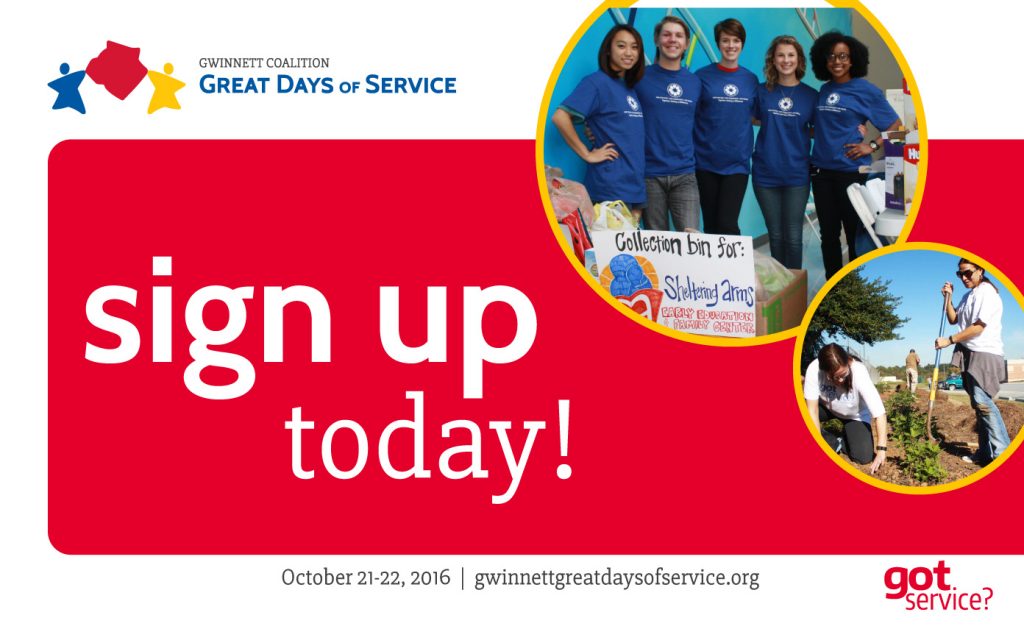 This year, we will again be partnering with our legacy sponsor, Gwinnett United Way, as well as with several other partners to place our event back on the map as the largest volunteer event in the nation. There are many ways to get involved and work together as a community, and we want to include you. For more information about volunteering or becoming a sponsor, please visit our website or contact Regina Miller.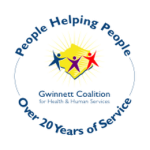 The Gwinnett Coalition for Health and Human Services is a non-profit agency that has facilitated collaboration to improve our community for the past 25 years. Partnerships with GUIDE have included many initiatives to address the prevention of substance abuse among our youth. For more information about the Gwinnett Coalition and our many community programs that include Gwinnett Neighborhood Leadership Institute, Gwinnett Veterans Resource Center, Gwinnett Non-Profit CEO Roundtable, Gwinnett Helpline, and many others, please contact Ellen Gerstein.