If you've been keeping in the loop with GUIDE, you know that Georgia Teen Institute 2016 begins this week and we have a super important theme this year: Tell Your Story. According to Robert McKee, "Storytelling is the most powerful way to put ideas into the world today." We believe that youth and adults have important stories to share and that we can impact the stories of others in a positive way with our words and actions. This year's theme could not better represent what GTI is all about. What makes participants fall in love with this program each summer? What makes staff return year after year? What sends a lasting ripple effect into communities all across Georgia even months after the program is over? Our stories – how we have been shaped by GTI, connections we build with each other and ways that communities grow and are strengthened by the progress made at GTI.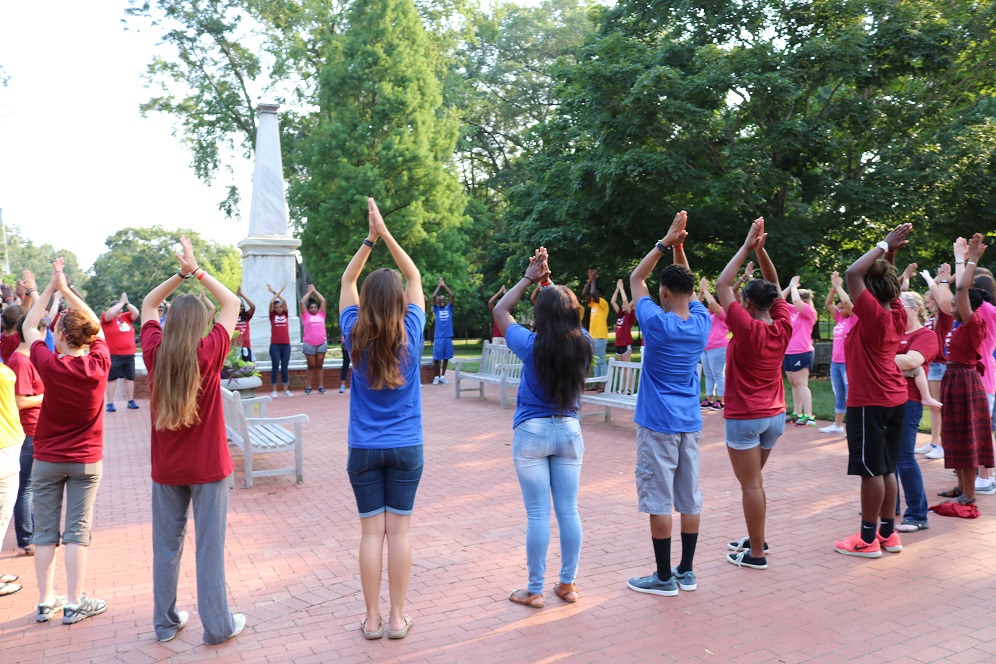 To kick off GTI 2016, we examined these familiar essential elements of stories to give our followers the big picture: characters, setting, plot and theme.
Characters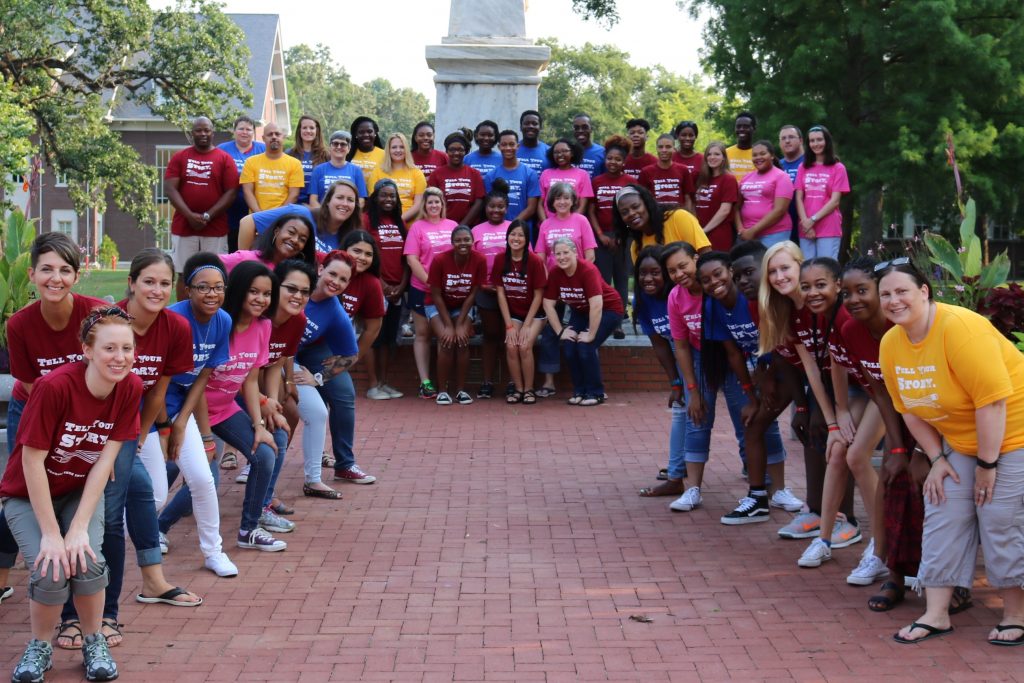 What's a good story without the characters? Just imagine Team Meetings without the teams, General Sessions without the keynotes, Family Group without the staff facilitators, etc. The list goes on and on. In our GTI 2016 story, these individuals are our characters, and they make the magic possible. Every single person involved in GTI this summer will make the program better in some way. Here's a breakdown of who will be joining us:
54 incredible volunteers who serve as staff
302 participants from 46 Youth Action Teams who will plan awesome projects at GTI to impact 33 Georgia counties in the coming months
2 keynotes and 19 workshop presenters who bring a wealth of knowledge and fun to share with our participants
Setting
Have you ever read a story with a setting so amazing that you feel like you're right there in the pages and never want to stop reading? For those who have ever attended GTI, they know that Oxford College is truly a place that gives you the never-want-to-leave feeling. A perfect setting for GTI, Oxford College is a small, walkable campus of historical buildings situated around beautiful green spaces and shady trees. Oxford offers participants a taste of college life complete with dorms, a dining hall and state-of-the-art technology. We could not ask for a better place for our story to be set.
Plot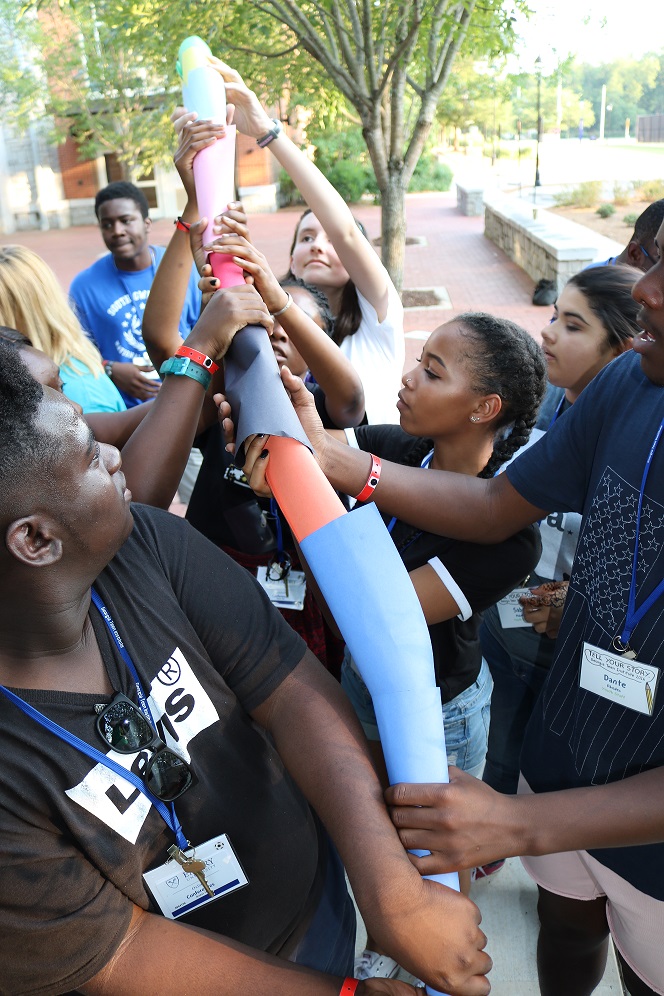 During the weeks of June 14-17 and June 21-24, GTI will welcome Youth Action Teams of middle and high school students from across Georgia for its 28th year in operation. They will develop leadership skills and engage in the Strategic Prevention Framework planning process through Team Meetings, workshops and team building activities. Working with our volunteer staff, teams will plan peer-focused prevention and community service projects in response to needs they've identified in their home communities. Upon returning home, they will implement the projects they planned at GTI, positively influencing the stories of others and improving their communities. This part of the plot reveals the impact of GTI as nothing short of amazing.
Theme
Just as in most good stories, important themes will prevail during GTI 2016. Though it may only seem like team building, energizers and an odd excitement for pencils, you wouldn't have to look too far to see these truths that fuel the program:
We have the ability to change lives by telling our stories and playing positive roles in others' stories.
Youth have the power to change the world.
Prevention matters.
A new chapter begins for GTI this week, and we can't be more excited for the year of telling our stories. Participants will gain a ton of knowledge and resources, make new connections and be empowered to do great things. Ready? Let's go. Once upon a time…