Contributed by Lindsey Jorstad, CPRP
Live Healthy Gwinnett is taking steps
to improve the health and wellness of Gwinnett County. Developed and launched in 2014, Live Healthy Gwinnett engages those who live, work and play in Gwinnett to invest in personal wellness by making simple lifestyle choices such as eating more vegetables, increasing physical activity and reducing stress. Its mission is to promote positive change in our community that encourages people to: Be Active, Eat Healthy, Get Checked and Be Positive.
According to a 2015 report from the Trust for America's Health (TFAH) and the Robert Wood Johnson Foundation (RWJF), Georgia ranked the 19th most obese state, with a 30.5 percent obesity rate for adults. How do you stay active throughout the year? Would you like to find new opportunities to create positive wellness impacts for your health?
Live Healthy Gwinnett works with community partners to offer programs and events year-round that are free to all community members! Its partners are taking a proactive, wellness approach to address the preventable, chronic illnesses that impact individuals of the Gwinnett community. Come and celebrate the end of another school year at Spring Into Summer. This family wellness festival will be held on May 21 at Tribble Mill Park and begin at 5:00 pm. Participants will be engaged by wellness exhibitors, health screenings, active fitness demonstrations, entertainment, park-wide activities and more!
Gwinnett County Parks and Recreation has over 128 miles of walking, hiking and biking trails. You can take advantage and join Live Healthy Gwinnett during its summer Walk the Talk series, beginning in May. Walk the Talk is a free, informative walk with health and wellness professionals at an enjoyable, easy pace. Held on various park trails, Walk the Talk helps build and maintain physical activity, improve health and decrease chances of developing chronic disease while combining the expertise of health and wellness professionals discussing diverse health and wellness topics.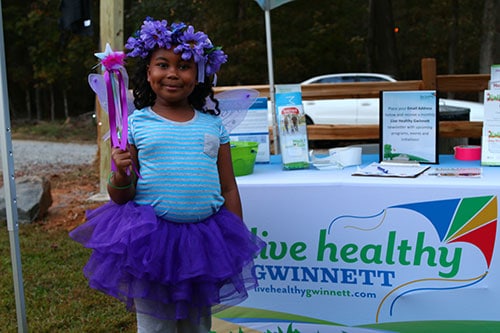 Do you want to run a 5K but don't know where to start? Check out Live Healthy Gwinnett's summer Couch to 5K program. Receive weekly, emailed workouts from running and sport psychology experts at Intrepid Performance Consulting. Participants will also be able to prepare with in-person training sessions, which will include stretching exercises, proper running form instruction, walk/run workouts, sport psychology tips and more. Live Healthy Gwinnett will also be offering an outdoor group fitness series, Get Active Gwinnett, at multiple park location on Saturday mornings. Instructors from Start With The Inside and Good Measure Meals will lead beginner and advanced participants through a series of group and individual exercises and talk about stretching, nutrition and more.
Did you know that 2016 has been declared the International Year of Pulses? During Live Healthy Gwinnett's Shop Healthy Gwinnett series, participants will learn about beans, chickpeas and lentils and how to incorporate them into meals from Registered Dietitian Rahaf Al Bochi from Olive Tree Nutrition LLC. If you need a little more hands on help at the supermarket, take a trip to the grocery store with Rahaf and learn about navigating through the food aisles, reading nutrition labels and making healthy food choices. Live Healthy Gwinnett is also continuing its Eat Healthy Gwinnett series with Ines Beltran from the University of Georgia Extension with hands-on cooking demonstrations at multiple locations this summer. Topics will include: Solid Fats and Sugars in Foods and Cooking for Heart Health.
On average, 87 percent of older adults do not review their drug plan annually, which can lead to a costly mistake! There are 29 different drug plans in Gwinnett alone. Learn how to navigate the healthcare maze with our partners from Affordable Medicare Solutions during this summer's Master the Healthcare Maze series.
Finally, All Kids First and Connecting Dots has partnered with Live Healthy Gwinnett to offer free special needs yoga sessions at Simpsonwood Park. Families and guardians are encouraged to participate alongside certified instructors and therapists facilitating each session. Grab your yoga mats, beach towels and water bottles and join us on the meadow green!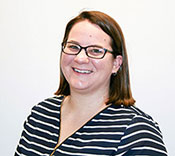 Lindsey is the Health and Wellness Coordinator for Gwinnett County Parks and Recreation. Gwinnett County Parks and Recreation developed and launched Live Healthy Gwinnett in 2014 along with Eastside Medical Center. This community-wide wellness initiative is a proactive approach to address the preventable chronic illnesses that impact Gwinnett County. Live Healthy Gwinnett program and event details can be found at www.livehealthygwinnett.com, or call 770.822.8869. Be sure to check us out on Facebook and Twitter, and sign-up for our monthly e-newsletter to stay up to date with activities and initiatives.