It's that time of year…the time when plastic eggs go on sale! If you're looking to do some team building or spice up your reflection time, go out and grab some eggs. Here's just a sampling of what you could do with them!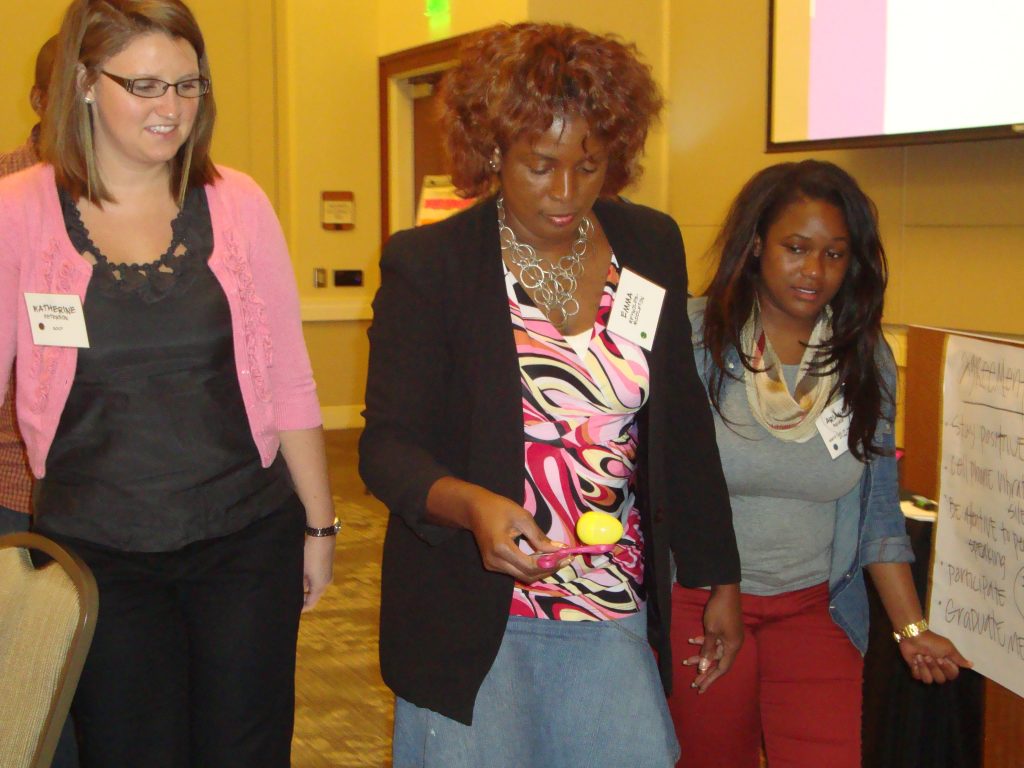 Egg & Spoon Relay – remember when you did this in Elementary School? Team members race back and forth, carrying the egg in the spoon and without touching it with their hands. Add items inside the eggs for an additional challenge.
Scavenger Hunt – have individuals or teams go on an egg hunt, but when they find eggs, they must do whatever the card says inside. This could be a review of material (i.e., they have to name all of the planets, do a particular math problem or list four types of machines), something to build relationships (i.e., share their favorite food or song or work together to solve a challenge) or just something silly (shout out "Wahoo!" while spinning around three times).
Basket Building – provide materials like straws, tape and string and challenge members to work in teams to build a free standing  "basket" that can hold the most eggs to keep them safe from the "bunny." Give teams 10 minutes to plan and create and then see which team's structure can hold the most eggs. Award filled eggs as their prize.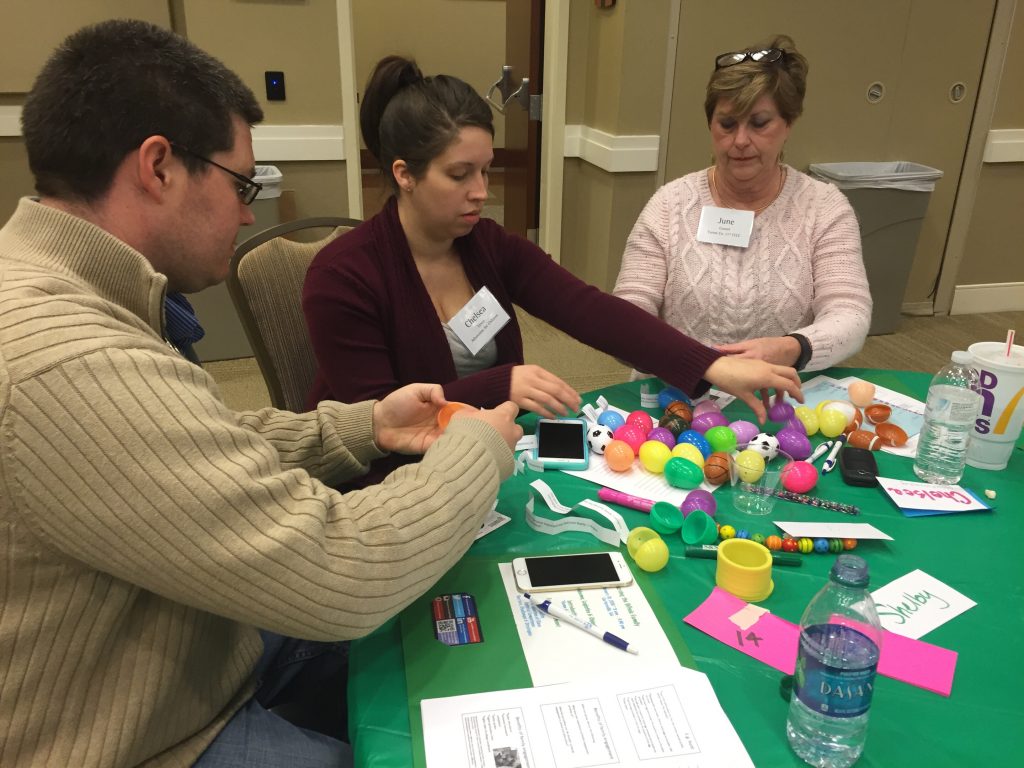 Egg-cellence Among Us – have your group members put things inside the eggs for anonymous praise to others. Have slips available where participants can write down who, where and when they witnessed excellence in one of their classmates or colleagues recently, insert it in the egg and then put the egg in the bucket. Then, draw the eggs out one by one and share the praise.
Reflection Activity – fill eggs with reflection questions about the activity they just did, discussion starters or other questions you want your group to discuss. One by one, participants open an egg, discuss the question found inside and share with their group members.
Egg-cellent Ending – fill eggs with inspirational and motivational quotes. At the end of your meeting, allow participants to draw an egg and share the words they find inside as a closing to your time together.