"High school students should join the GUIDE Youth Advisory Board (YAB) because all the events and campaigns we are a part of provide us with youth voice and allow us to empower others." Patricia Granda-Malaver, YAB President
Does this sound like something you would like to have the chance to experience?
If you are a rising 9th-12th grader in Gwinnett County, you are in luck! It's that time of year again when GUIDE is seeking new members for our YAB and offering the opportunity of a lifetime.
As a member of the GUIDE YAB, you get the opportunity to be the youth voice and change agents in the community and at your school. YAB members learn about substance abuse prevention and what it means to be a true leader. They get to plan, implement and evaluate projects and events that greatly impact the community and encourage others to live a drug free lifestyle.
"High school students should join YAB because it is an opportunity to get involved outside of school and stretch yourself to your potential." Janice Samo, YAB member
The YAB planned several projects and events this past year, including their underage drinking prevention project they planned at Georgia Teen Institute, Red Fest. At this event, the YAB educated community members about the effects of alcohol on the teen brain and facilitated a prevention obstacle course, where participants wore beer goggles and experienced how alcohol impairs vision and reaction time. Members also received a proclamation designating Red Ribbon Week in Gwinnett County and attended Substance Abuse Prevention Day at the State Capitol. These are just a few examples of the types of projects and activities a YAB member has the opportunity to help lead and implement.
"High school students should join YAB to become the positive change they want to see in their community." Haley Gray, YAB Co-Vice President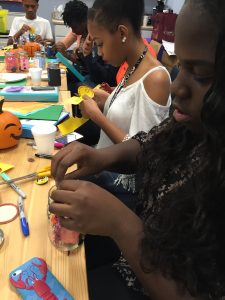 In order to be on the 2016-2017 YAB, applicants must:
Be a rising 9th-12th grader in Gwinnett County;
Be able to communicate with GUIDE program staff via email on a weekly basis;
Attend the YAB Summer Session on July 20 and 21, 2016;
Attend monthly meetings on Friday evenings at the GUIDE office in Lawrenceville;
Have reliable transportation to and from all meetings and events;
Be alcohol, tobacco and other drug free; and
Have a positive attitude.
Previous leadership experience is preferred, but all youth are welcome to apply.
"YAB is an extremely positive program that interacts with the community. It's an amazing opportunity to collaborate with peers, and it is really beneficial when applying for colleges." CJ Jordan, YAB member
The 2016-17 Youth Advisory Board application process is closed. If you'd like general information, or if you have any questions or concerns, please contact Sarah Stokes, the Youth Advisory Board Coordinator, at 678-377-4136 or sarah@guideinc.org.