There are many common myths when it comes to underage drinking. For example, some youth and adults believe that drinking is a normal and harmless behavior for those under 21, particularly during the teen years. However, this is just not the case. This type of belief paints a false picture for teens and condones this risky behavior.
We have compiled four of the most common myths and realities of underage drinking. Do any of these surprise you?
Myth 1: "Teens are going to drink anyway – it's a rite of passage."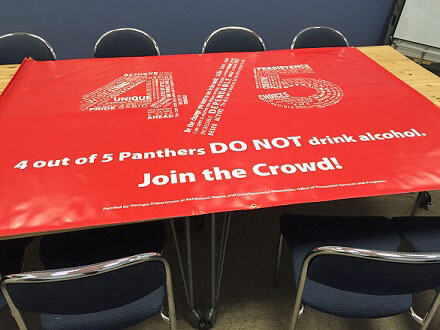 The reality is that most teens actually do NOT drink. According to the Gwinnett Coalition for Health and Human Services 2014 Youth Health Survey, 81% of high school students and 95% of middle school students in Gwinnett County said that they did not use alcohol in the past 30 days. "Misperceptions that 'everybody's doing it' actually make young people more likely to drink. On the other hand, when these misperceptions are corrected, and [teens] realize that 'NOT everybody's doing it,' they are less likely to drink alcohol."
Myth 2: "It's better for kids to start drinking young, so they learn how to handle it."
It's important to know that the teenage brain is still developing, which impacts decision making, judgment and effective thinking in general. Underage drinking "places [teens] at a higher risk for academic failure, depression, suicide, sexual assault, teen pregnancy, sexually transmitted infection and other substance abuse. Younger drinkers are also more likely to develop alcohol dependence."
Myth 3: "It's safer for teens to drink at my home than elsewhere."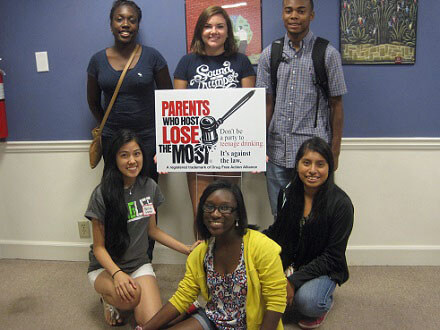 The reality is that adult supervised drinking actually results in more overall drinking in places outside of the home. Also, serving alcohol to anyone under 21 is illegal, putting parents and adults who play host to underage drinking at risk for criminal charges and civil lawsuits, especially if someone is injured or property is damaged. Parents, don't be a party to teenage drinking.
Myth 4: "In Europe, teens drink more responsibly than in the U.S. because they start drinking younger."
Here's a fun fact: European teens actually drink and get drunk more often than American teens and have higher rates of alcohol-related problems.
We hope that you will help share the truth about underage drinking! By getting the word out, we can help correct misperceptions and support our teens in making safe and healthy choices. Want more information about substance abuse prevention and how to talk to youth about alcohol, tobacco and other drugs? Check out our materials here.