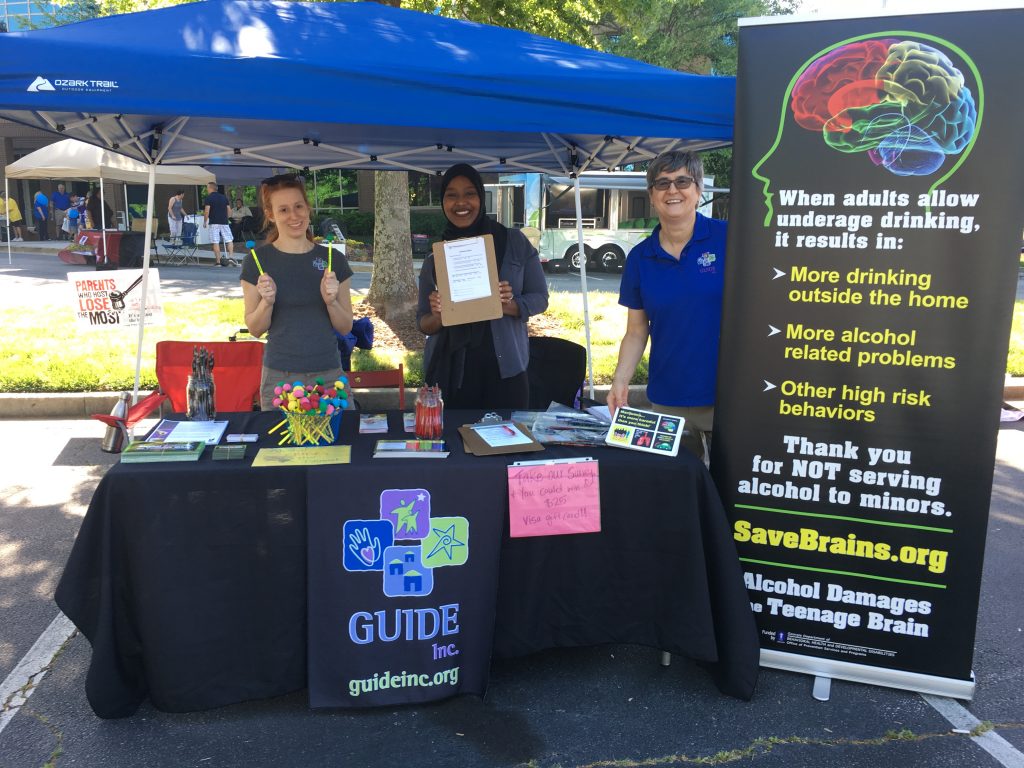 At GUIDE, we are always striving to increase community involvement in one of our major initiatives, preventing and reducing underage drinking. We began focusing on this issue almost 20 years ago after seeing a substantial increase in teenage drinking within our community. While underage drinking in Gwinnett County has decreased, the impact of underage drinking on the teenage brain remains the same.
We invite you to help "Save Brains" by sharing four reasons for teens to be alcohol free!
Did you know that parents are the #1 influence in a teen's decision NOT to drink? Here's what adults and parents can do to help prevent underage drinking:
Eat dinner together regularly.
Be caring and supportive.
Maintain open lines of communication.
Set no-drinking rules and consequences. Be consistent with them.
Surround your child with positive role models.
Teens need parents to be parents, not drinking partners.
Keep track of the alcohol in your home. Count it and lock it up.
Check in with your teens about their plans and ask about alcohol.
Be up and ready at curfew; talk with your teens about their night.
Learn the signs and symptoms of alcohol abuse. If problems occur, get help promptly.
Know that you are the key to your teen's future! Join us in our efforts to prevent underage drinking by talking to your teen about alcohol use, pledging to "Save Brains."