Georgia Teen Institute kicks off in a few days and if you haven't heard, we are really excited about our 2015 theme, "Branch Out." From our manuals and t-shirts to decorations and arts and crafts during free time, our participants will be visually reminded of this theme throughout the week. More importantly, our 2015 GTI Staff members will be setting the example of what it means to "Branch Out" and encouraging youth and adult participants to follow suit in order to make this year firmly planted in their memories.
Georgia Teen Institute gives participants and staff many opportunities to gain knowledge and skills that will help them in other aspects of their lives, such as team building, project planning and substance abuse prevention advocacy, to name a few.
The theme of "Branch Out" is a reminder that participants and staff play an active role in what makes GTI so incredible; that youth and adults alike have to make a choice to step outside of their comfort zones in order to experience all that GTI has to offer. As such, it is our goal that participants see our staff trying new things, gaining leadership skills and being positive role models. In turn, we hope that participants feel comfortable embracing the uncomfortable, using their voices and taking healthy risks at camp. We know that this type of environment empowers participants to learn, grow and ultimately become better community change agents.
In order to create this environment and embody the theme, our staff have defined what it means to "Branch Out" in three ways and set goals accordingly:
Stepping out of your comfort zone: It is necessary for our staff to be vocal and lead groups at GTI through project planning and team building activities, but this can be intimidating! One of our Youth Staff members, Savoy, plans to shine as a young leader by being confident in what she knows and remaining calm. Over the past two months, she has been studying our facilitator guides to make sure she is prepared and has practiced exercising her voice by initiating her own GTI fundraising strategy with a local business.
Making new friendships: At GTI, there will be hundreds of youth and adult participants from across the state of Georgia. Jeffrey, another member of our Youth Staff, set a goal to make connections with GTI participants so they won't feel isolated. He will be actively looking for opportunities to engage people in conversation, remember names of people he meets and encourage others to express their creativity.
Showing people new things: Our staff play a critical role in helping participants to learn and grow at GTI. In order to do this, one of our Young Adult Staff members, Lea, identified that this year, she wants to be more intentional. She has been preparing for the past several weeks; by being an expert on the activities she will be leading, Family Group, Team Meetings and the Strategic Prevention Framework, she will better enhance the GTI experience for participants and teach them new things they can take back to their communities.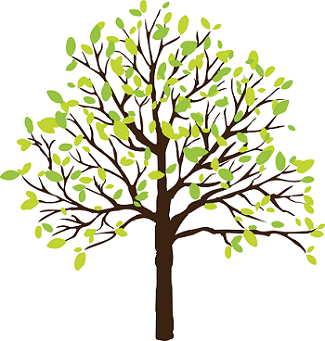 We are excited to see the continued growth of our staff during GTI and how they help others to "Branch Out!" We know that if our staff members step out of their comfort zones, they give participants permission to do the same, which helps them to grow and become better leaders outside of our program. If our staff introduce themselves and form new friendships, they engage participants, give them a voice and introduce them to the skill of networking. If our staff members show participants new things, it empowers youth with new knowledge and skills to take home to their communities and make a difference.
If you are a participant joining us for Week 1 or Week 2 this year, we ask you to start thinking: how will you "Branch Out" at GTI? We can't wait to see you soon!