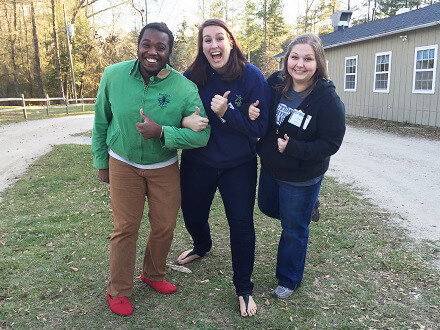 We are in the midst of planning and preparing for the 27th Annual Georgia Teen Institute (GTI) coming up this June! Every year, in order to make this inspiring program a success, we rely on numerous staff members and other volunteers. These incredible people volunteer their time both before and during GTI, are dedicated and passionate about youth, demonstrate leadership skills, enable others to feel connected and supported and their energy and enthusiasm are truly contagious. This year, our staff will help spread the GTI 2015 theme of "Branch Out" to all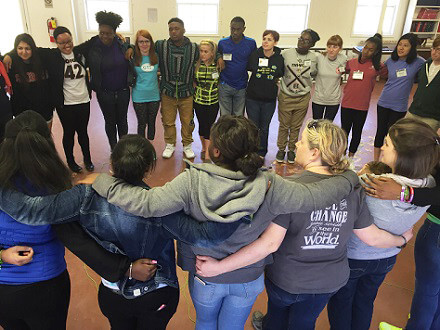 of our youth and adult participants. In order to do so, they are working on first "Branching Out" themselves, which they define as stepping outside of your comfort zone, making new friendships and connections, showing or teaching people new things and breaking out of your regular routine to try something different.
From March 27-29, 46 GTI Staff members came together in Gordon, GA for an entire weekend to prepare for our summer program. Each of them participated in 28 hours of staff development and training, totaling 1,288 hours of time invested in GTI. Here are 10 ways our staff worked together and prepared to "Branch Out" 10 weeks later at GTI 2015:
Throughout the weekend, our staff achieved individual goals related to the theme by putting new leadership and facilitation skills into action, making new friends, taking initiative, listening and observing, encouraging others and sharing their GTI story.
They learned about and gave recognition to others for using certain leadership skills such as learning and using names, greeting everyone you pass, being an "audience," making eye contact and saying "please."
They observed several experienced facilitators to learn various styles and skills of facilitation. Staff highlighted skills such as having confidence, knowing the group, having a creative story, being flexible, fully answering questions, giving clear instructions and knowing when to step back.
They creatively taught the steps of the Strategic Prevention Framework and learned about Community Change Strategies and how these relate to Youth Action Teams at GTI.
They practiced facilitating Energizers like "Banana Republic" and started working on their GTI beat and remix dance moves.
They walked through "A Day in the Life" of a GTI Staff member and set specific goals for "Branching Out" during the two weeks of GTI.
They had an opportunity to participate in and learn several team building activities, including activities using Caboodle Cards, that they can use with participants at GTI.
Staff spent time with their Connection Group, a small group of staff meant to help them grow personally as leaders that is led by a Leadership Team member, and will continue to connect with them as a part of their biweekly homework until GTI.
They reviewed GTI policies and procedures to be able to individually and collectively uphold GTI standards this June and year-round.
Throughout the weekend, staff had the opportunity to reflect on what they learned in various activities including Leadership Logs and Word Clouds.
We are so excited about what our staff accomplished and can't wait to see how far they have come this June! During the weekend, our staff also determined that they want to collectively raise $8,375 for this summer's program to offset the cost of quality keynote and workshop presenters, meals and lodging at Oxford College, additional prevention materials for Youth Action Teams and so much more.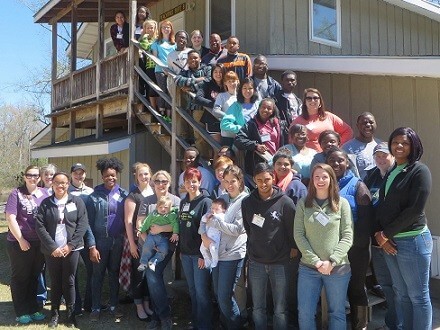 Will you consider supporting our staff as they continue preparing for this life-changing program? We assure you that 100% of your donation goes to support the work of these youth and young adults for this summer's program. You can donate securely online HERE. Donations of any size are tax deductible and are greatly appreciated! If you would rather write a check, please mail it to GUIDE, Inc., Attn: GTI, PO Box 1922, Lawrenceville, GA 30046. Your support really does make a difference – thank you!
GTI 2015 is June 8-11 and 16-19 in Oxford, GA. If your Youth Action Team is not already registered, regular registration is still open until Friday, May 8. Don't miss out; register now!