As we have been going through the steps of the Strategic Prevention Framework, aka the SPF, you have probably been thinking…When are we going to get to the fun part? Well, now that we have covered the incredibly important step of Planning, we are ready to explore the 4th step of the process, which is IMPLEMENTATION.
SAMHSA refers to this step as doing what you've said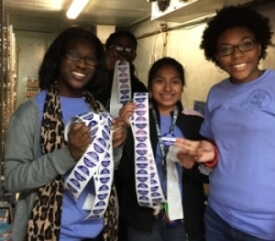 you are going to do.
While implementation is all about doing the work you have been planning to do, it is still important to guide your project or program with an action plan that states a) what you hope to achieve, b) the steps to reach your goal(s) and c) who is responsible for each step.
Another factor that makes or breaks your project outcome is fidelity. Fidelity is "the degree to which a program is implemented as its developer intended" (SAMHSA). In prevention, communities and organizations tend to follow a specific model or evidence-based practice in order to improve fidelity. The goal is to stick as close to the model as you can because that is what has been proven to be effective through research and evaluation.
The Communities Mobilizing for Change on Alcohol (CMCA) model is evidence-based and proven to be very effective when it comes to preventing underage drinking. This specific program works to change formal and informal policies and practices in order to reduce social and commercial access to alcohol by youth and underage young adults. In order to achieve this, CMCA must utilize several environmental strategies simultaneously. Due to the effectiveness of this model, we have made it a practice at GUIDE to work in many areas of the community to reduce youth's access to alcohol.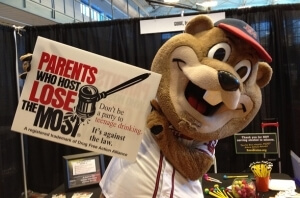 For example, we work with law enforcement to conduct compliance checks on a quarterly basis to make sure alcohol retailers are checking IDs. We also support this effort by highlighting the results to local officials and advocating for mandatory alcohol awareness training for employees who handle alcohol in grocery stores, gas/convenience stores and drug stores.
At GUIDE, we implement other related strategies such as working with retailers to display warning messages that remind adults as well as employees that providing alcohol to those under 21 is illegal and has specific consequences, such as fines and possible jail time. We also conduct numerous public awareness campaigns including: Parents Who Host Lose the Most, Save Brains and Alcohol Free Gets Me, targeting adults and youth regarding underage drinking. As you can see, these efforts impact both the retail and social access that youth have to alcohol.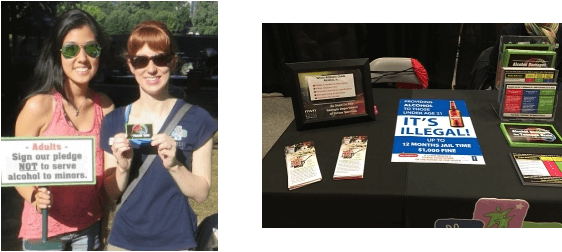 Due to utilizing the CMCA model as a guide and having several fantastic community partners, we have been able to help significantly reduce underage drinking in Gwinnett County over the past several years.
Before we finish this step, there is one more detail to discuss, which is adaptation. While it is important to practice fidelity, sometimes you have to adapt your project or program to fit the needs of your specific community during implementation. This can help maximize community acceptance, implementation success and sustainability. Check out the general guidelines to follow when adapting a program here.
Read our next blog post in the SPF Series all about Sustainability.