The holiday season is here, and with this season come a number of parties and events, many of which involve youth and adults gathering together. If you're hosting a party this season – for youth or adults – and haven't already checked out our blog post, "Tips on Sipping and Serving," we encourage you to do so for ideas about how to be a safe host or party guest.
During this festive time of year, we also need to be aware of what is happening at our homes to prevent consciously or unconsciously supporting teen parties and social hosting.
A social host is a person who is "hosting or allowing an event on private property where persons under age 21 possess or consume alcohol." This type of event is often referred to as a teen party.
According to the U.S. Department of Health and Human Services, underage drinking, specifically heavy drinking, happens more in private residences with a group of people. Different from drinking alone or with just one person, the number of drinks is higher when three or more people are together.
You can see this illustrated in the chart below: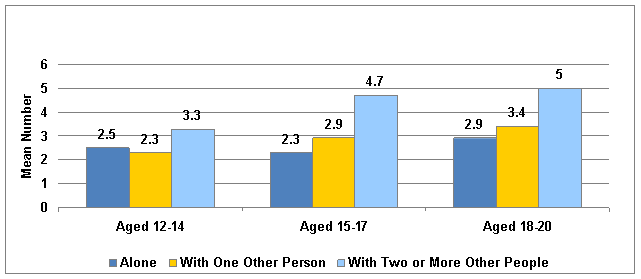 You can imagine the heavy consumption of alcohol that can occur at teen parties.
To make matters worse, this kind of party is identified as a primary source by which minors obtain alcohol; they tend to be unsupervised; and they can be a source of other drug use, risky sexual behaviors, violence, and vandalism.
Social host liability is one way to address these teen parties where alcohol is being consumed and prevent underage drinking. It refers to "laws that hold non-commercial individuals responsible for underage drinking events on property they own, lease, or otherwise control."
Instead of targeting the person providing alcoholic beverages to minors, these types of laws penalize the person providing the setting where underage drinking occurs. This proves to be more effective because law enforcement officials are able to issue a citation to the host of the event, rather than trying to identify the person who actually provided alcohol. The host could be the property owners, tenants, parents, older siblings or whoever is in legal control of the location/event.
One way that GUIDE is addressing social hosting in Gwinnett County is through the Drug Free Action Alliance's campaign, "Parents Who Host, Lose the Most."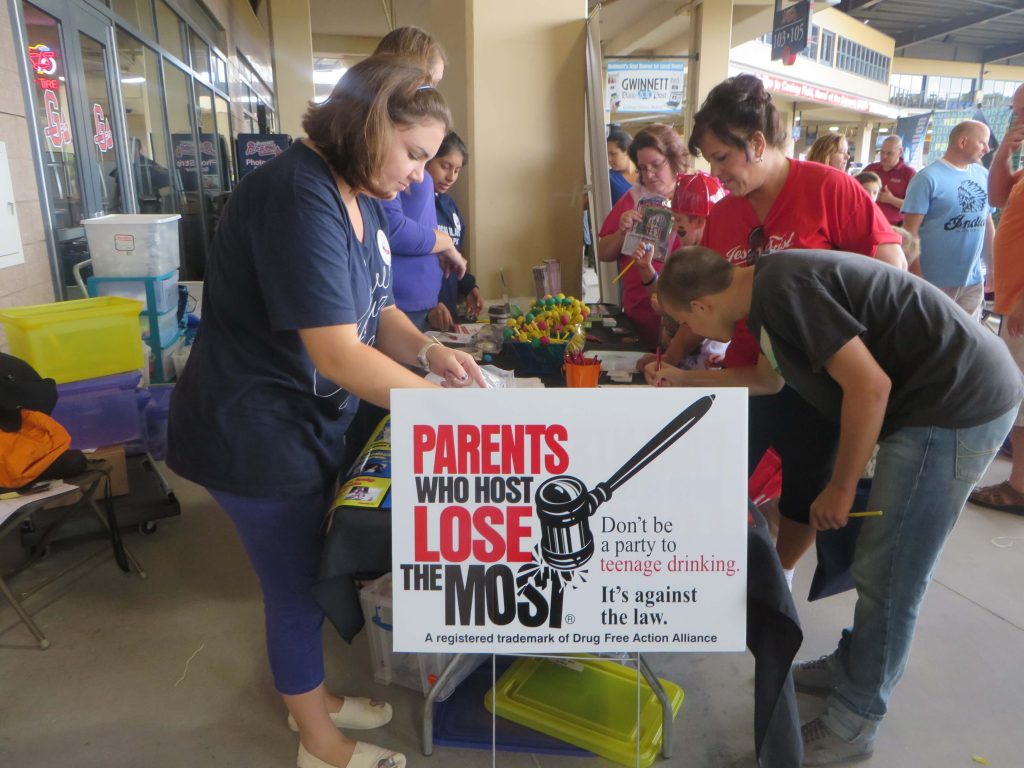 "Parents Who Host, Lose the Most: Don't be a party to teenage drinking" is a tremendous tool for communities to address environmental factors which contribute to underage drinking, and it is an effective strategy to reduce and prevent underage drinking!
Here's why:
It changes community norms by creating consistent parental and community norms that underage drinking is unsafe, unhealthy, and illegal.
It decreases access and availability of alcohol by increasing parental awareness and reducing the number of parents who allow underage drinking.
It addresses the community's media messages about alcohol by providing clear, consistent messages that reach the entire community.
It addresses policy and enforcement by providing opportunities for enforcement to partner with other community leaders and communicate the standards related to underage drinking.
Thanks to our wonderful youth and adult volunteers, we are able to make a difference in the Gwinnett community by placing "Parents Who Host, Lose the Most" yard signs at events and other locations throughout the county.
If you live in Gwinnett County and you or your subdivision would like to put these signs up, please contact Michael Davis at michael@guideinc.org. We are always looking for more partners in this very important endeavor. If you would like to access our brochure about this concept and ways parents can make a difference, please click here.
We hope you join in our efforts to make Gwinnett a better place and keep our teens safe by setting a positive example and saying NO to underage drinking!