Youth Voice is an essential piece of any organization that works with youth, either directly or indirectly.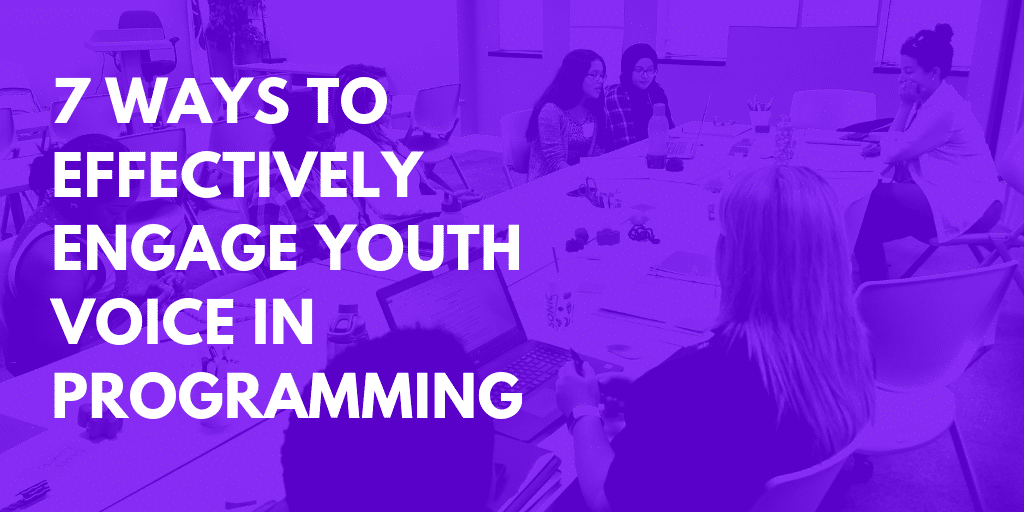 In order to effectively engage Youth Voice in programming, take the following into consideration:
Honor, ask for and engage youth wisdom.
Provide ample opportunities for young people and adults to share control and decision making on multiple levels.
Understand that Youth Voice is a way of operating, an organizational culture and philosophy that goes beyond one "leadership program offering."
Go beyond "just listening" and build real action around Youth Voice.
Identify opportunities for voice and choice within each daily activity, across sessions, throughout programs and organization-wide.
Create space, commit resources, provide support and promote opportunities for Youth Voice.
Understand the positive outcomes of partnership for young people, adults, organizations and communities.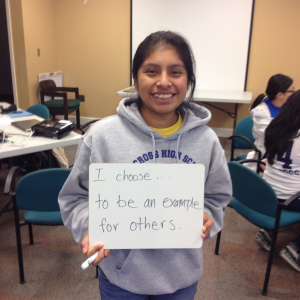 The GUIDE, Inc. Youth Advisory Board (YAB) utilizes Youth Voice in multiple ways. Before the official start of the school year in August, a group of YAB members attended Georgia Teen Institute (GTI), planned a community project related to prevention and utilized the Strategic Prevention Framework. During this time, YAB members shared their knowledge of issues in the community, and their project was based on this wisdom and expertise. While they were given community statistics and an action plan as resources, the development of the project was directly related to the needs they wanted to see addressed in the community.
In the upcoming school year, YAB will work toward capacity building, utilizing resources available and implementing this plan in Gwinnett County. They will also have the opportunity to work with GUIDE staff to provide feedback regarding the organization's strategic planning goals as well as other organizational projects. This feedback ensures that youth in our community are heard and have the chance to share their opinion with stakeholders and decision makers.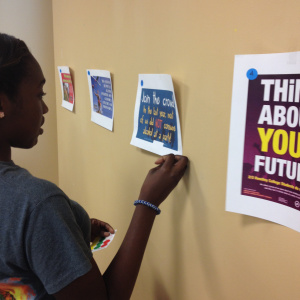 Youth Voice is also a key piece of YAB and GUIDE's Board of Directors meetings. Executive members work with GUIDE staff to develop agendas and activities and even lead their YAB meetings, too. In the upcoming year, YAB will also attend GUIDE Board of Directors meetings where they will create and report out information related to the work they're accomplishing in and around the community. By including youth in these key pieces, they have a direct say in what they want and need to accomplish, as well as the information they wish to share with the organization's Board of Directors.
During YAB meetings, one way we encourage youth to think a little deeper and share those thoughts with us is by utilizing a tool called WIBYT: Write It Before You Talk. When brainstorming or thinking deeply about a topic or pondering a specific question, allow participants a set time limit to write down anything related to the topic or question you presented.  The only rules are that the person must write for the entire time, and they cannot verbalize their thoughts with those around them until instructed to do so. After the time limit is up, have participants share the ideas they jotted down. This activity allows time for everyone to identify their own thoughts or answers before sharing out with the large group. This will effectively engage more youth, and the group participation will increase, too. For more tools and tricks on how to engage youth, check out speaker, educator and author Michael Brandwein.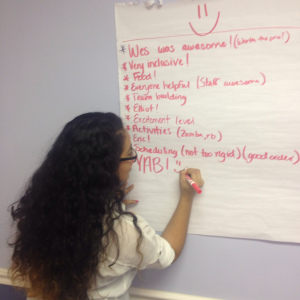 It's important to incorporate Youth Voice in several areas throughout the organization and to make sure it isn't one small happening, but is interwoven throughout the organizational structure. Realize that this is a partnership and show them respect. Listen to their ideas. Be intentional about involving them in multiple aspects of your organization. Above all, remember that Youth Voice takes time; it doesn't happen overnight.
We are excited to work with each YAB member this year, to hear their voice, and to make a positive difference in our community as a result!
For more information and resources related to Youth Voice, check out University of Minnesota's Quality Matters Toolkit: Voice and Engagement.