2021 Prevention and Community Support (PCS)-DFCS Youth Summit
We are excited to announce that the 2021 Prevention and Community Support (PCS) Youth Summit will take place VIRTUALLY on Saturday, May 22, 2021, from 10 am – 2 pm.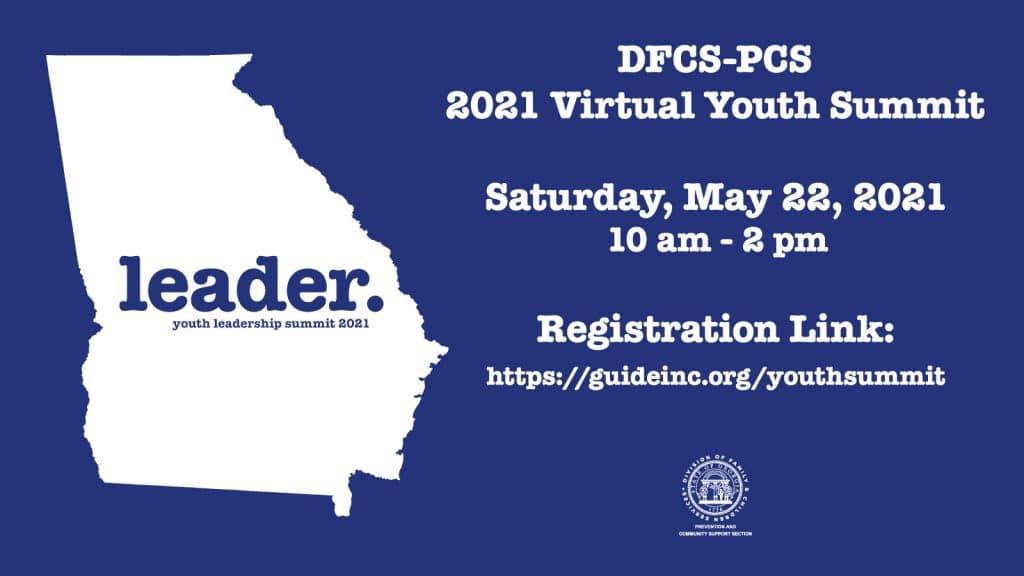 Middle and high school youth, grades 6-12, and their adult leaders are invited to join us for a fun, dynamic, engaging day filled with inspiring, motivational and educational messages designed to empower youth and adults to make the best choices for their lives. This FREE event includes learning, giveaways and lots of FUN! One adult leader is required for every 10 youth.
Registration is open through Thursday, May 20, 2021. Don't miss out; register now!
If you have any questions about the Youth Summit or registration process, please email our Associate Executive Director, Mary Kate Chapman, at marykate@guideinc.org.