The Ellen Gerstein Leadership Award
Ellen Gerstein was the Executive Director of the Gwinnett Coalition from its founding in 1991 until her retirement in 2020. Under Ellen's leadership, the Coalition brought together community partners to address diverse problems including homelessness, substance abuse and lack of volunteer opportunities. Ellen served on the GUIDE Board of Directors and partnered with GUIDE on multiple initiatives and programs during her tenure at the Coalition. Gwinnett County would not be the same without Ellen's compassion, dedication and hard work and her leadership continues to impact the work that GUIDE does in the community.
As such, to honor Ellen's efforts and her legacy of prevention and community activism across Gwinnett County, the GUIDE, Inc. Board of Directors offers an annual scholarship to a Gwinnett County graduating high school senior who has been involved in GUIDE, Inc. and/or Gwinnett Coalition programs and initiatives. GUIDE accepts donations year-round to contribute to the scholarship fund. 
Stay tuned for our next round of applications to open on April 1, 2022.
---
Congratulations to our 2021 recipient, Jehan Sheikh!
The GUIDE, Inc. Board of Directors announced on May 7, 2021, that the 2021 Ellen Gerstein Leadership Award for $1,000 will be awarded to Gwinnett School of Mathematics, Science, and Technology senior Jehan Sheikh. The GUIDE Board recognizes that Jehan's passion for contributing to the health and well-being of the community exemplifies Gerstein's legacy in Gwinnett.
"All the applicants for the scholarship were exceptional and made it very difficult to select a winner. They are all involved in our community and bring so many skills and talents to the field of prevention. Young leaders like these give me so much hope for our future. Jehan Sheikh stood out among the applicants because of her extraordinary commitment and leadership of bringing a youth voice to the field of substance abuse prevention," said Ellen Gerstein, founding Executive Director of the Gwinnett Coalition and GUIDE Board member. "I want to congratulate her on this special recognition in my name and legacy. I know she will be successful in her future and continue to make a difference."
Jehan has been a member of GUIDE's Youth Advisory Board (YAB) since 2019 and has been involved in creating underage drinking prevention public service announcements, Red Ribbon Week projects, prescription drug abuse disposal education and the legislative breakfast event held in collaboration with the Gwinnett Youth Commission. In 2020, she served on the GUIDE Board of Directors as a YAB representative and attended Substance Abuse Prevention Advocacy Day at the Capitol where she spoke with Representative Park about policies that would alleviate the opioid epidemic and promote responsible prescribed medication consumption in Gwinnett. In 2021, Jehan was elected by her fellow YAB members to serve as the YAB President and has led their monthly meetings and represented the YAB in outside opportunities.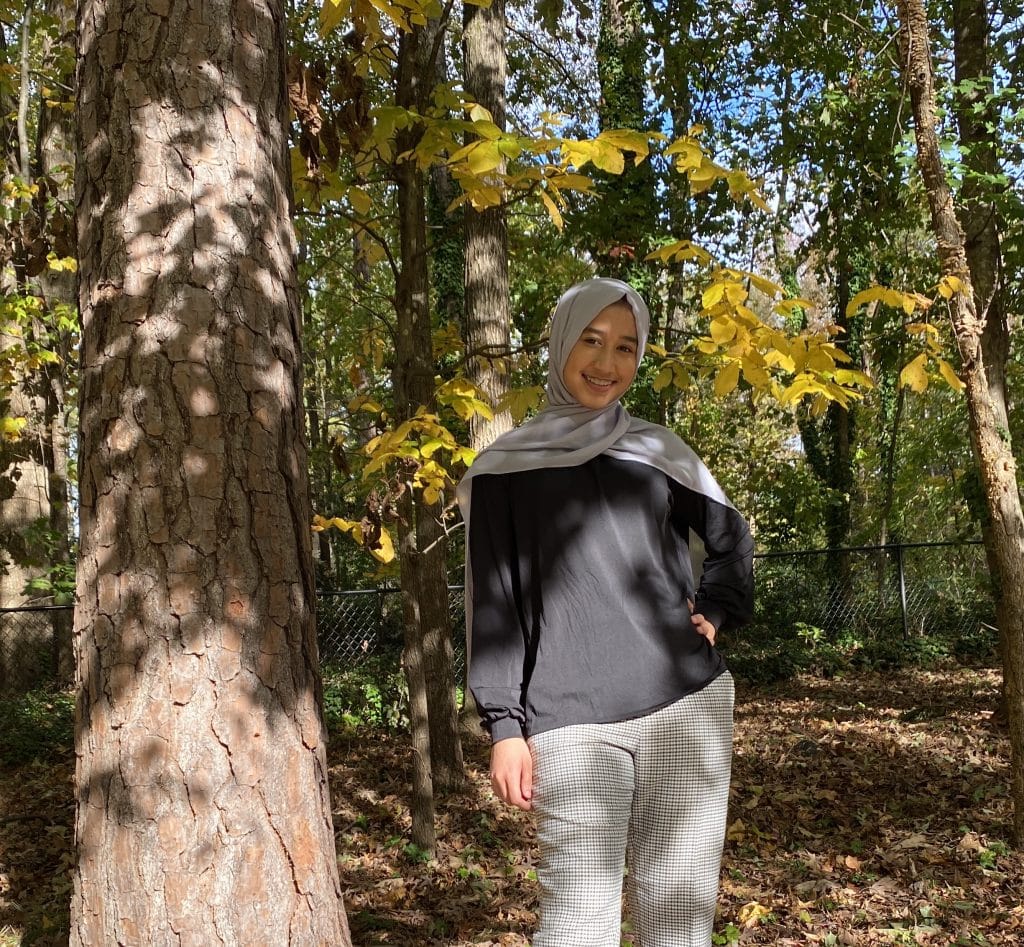 "Beyond helping my community, my experience with GUIDE has helped me empathize and connect with others more intimately. Through my meetings with local legislators, I learned that my community leaders were genuinely interested in my perspective…Through my meetings with my YAB peers and the GUIDE Staff, I gained more confidence in voicing my opinions and perspectives to others. It was through these experiences that I eventually found my voice and learned that my actions to help my community were not only valuable but also needed," Sheikh said.
"Jehan is no stranger to leadership. As a member of YAB for the last few years, it was a natural fit for her to assume the role of President of the Board. Insightful and passionate are just a few words to describe her leadership style. Jehan does not hesitate to step up and provide her perspective when planning prevention projects," said Nykita Howell, the YAB Coordinator at GUIDE. "Without a doubt, Jehan is a leader in her community. There is no one more deserving of this scholarship."
Jehan plans to attend the University of Georgia in the fall, exploring her interests in the visual arts, mathematics and pharmaceutical research. Congratulations, Jehan!