Office and Inventory Specialist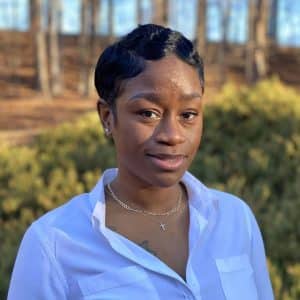 LaToyia Dzissah joined GUIDE in January of 2023 and serves as the Office and Inventory Specialist in the Operations department. LaToyia is responsible for overseeing and managing inventory records, sufficiency and organization.
LaToyia was born in Jamaica, Queens and is the eldest of 7 and a proud mother of 2. LaToyia and her family relocated to Georgia in 2015, where she was able to obtain an associate degree in accounting and graduate with honors. LaToyia was inducted into the Phi Theta Kappa and National Technical honor society in 2018.
Prior to working at GUIDE, LaToyia filled a variety of administrative roles and was also a document control specialist for a German pharmaceutical company.
During her free time, LaToyia enjoys DIY projects, furniture upcycling, traveling with family and friends and managing her rental property.
You can contact LaToyia by emailing latoyia@guideinc.org.