Founding Executive Director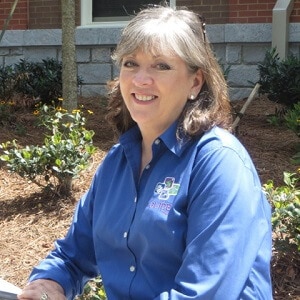 Ari Russell was hired as the first Executive Director for GUIDE before it was even incorporated. She took the fledgling agency through the process of becoming incorporated and qualifying as a 501(c)(3) not-for-profit charitable corporation. Over the years, she has overseen the growth and continued success of the agency in addressing local needs.
Ari is recognized as a leader in the prevention field in Georgia. She founded the Georgia Teen Institute program in 1989 as a strategy to increase the involvement of youth in substance abuse prevention and provide them with real world leadership skills. She was one of the founders of the Prevention Credentialing Consortium of Georgia and the National Association of Prevention Professionals and Advocates. She served on numerous boards, coalitions and other workgroups addressing substance abuse prevention, community development and positive youth development.
During her tenure as GUIDE's founding Executive Director, Ari successfully applied for nine Federal substance abuse prevention grants, one specifically for GUIDE and eight in collaboration with the Gwinnett Coalition for Health and Human Services. These included a Service to Science grant from SAMHSA, two Drug-Free Communities grants and six Drug-Free Communities Mentoring grants that were all fully funded.
In 2007, Ari was the first person to be awarded the Ray Avant Excellence in Prevention Award from the Department of Behavioral Health and Developmental Disabilities, Office of Prevention Programs and Services. In 2014, in acknowledgment of her planned retirement from GUIDE, Ari was presented with an award for Extraordinary Contributions to Prevention during the Georgia School of Addiction Studies' Prevention Awards Luncheon. The award highlighted her many contributions to the field of prevention in Georgia. Ari retired as Executive Director on October 31, 2014. She continues to be active in prevention as a consultant, trainer and grant writer, and she plans to volunteer regularly with GUIDE and the Georgia Teen Institute.