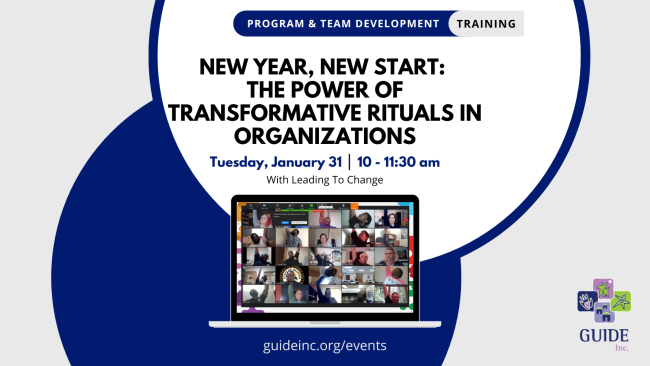 If there was ever a time to mark the passing of one year to another, it's now! Our organizations and agencies all are driven by the cultural values and practices that help shape the direction, the pacing and even the soul of our work. Utilizing new year rituals and "start again" markers in our leadership can help create a sense of newness and optimism for the coming year. Join us for this introspective, interactive and engaging community dialogue with your friends at Leading To Change.
Facilitator: Leading To Change
**This training has been approved by the Georgia Department of Early Care and Learning. Approved Sponsor Organization Code: TR-ASO-18. Training Approval Code: TG-ASO-3095. Receipt of certificate is based on full attendance verified by webinar facilitator.**
Registration closes on Monday, January 30 at 12 pm.