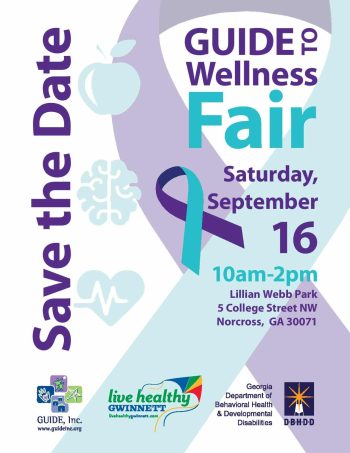 GUIDE, Inc. is presenting the GUIDE to Wellness Fair on Saturday, September 16 from 10 am – 2 pm at Lillian Webb Park in Norcross, GA.
In honor of National Suicide Prevention Month, community members are invited to receive information and resources on mental health and suicide prevention. Several vendors will be in attendance providing information about themselves and their work in the community.
Stop by for resources and FUN – including a raffle, lawn games and more!
This event is free and open to all ages!