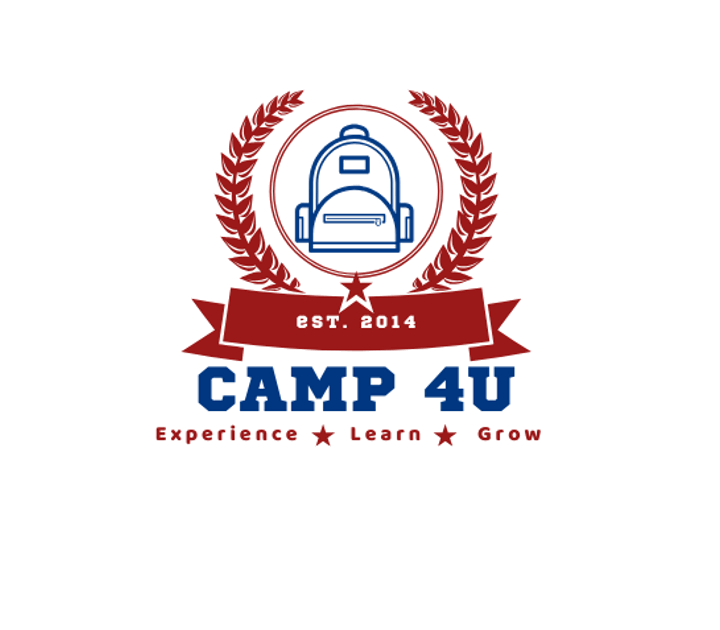 Join Us at Camp 4U!
Experience. Learn. Grow.
Experience the wonders of camp.
Learn more about your job this summer.
Grow to be the best camp staff you can be!
The 2020 Camp 4U staff training event is going virtual!
Join us for lunch on Mondays in May (plus two Thursdays) for Camp 4U: Remix!
About the Conference
Rock the Summer! Calling all camp staff! This training is FOR YOU — Camp 4U — a fun and educational event like no other online! Join us for an inspiring and fun series of engaging and meaningful learning for frontline and mid-level camp staff. Through our five online sessions, you'll learn best practices, gather games and activity resources to use with campers and network with other camp staff.
Some of your favorite Camp 4U speakers from past years and exciting new faces will be joining us virtually. The exact line up will be announced soon and will include Ruby Compton (Consent at Camp), Shawn Marler (Building Genuine Connections with Campers), Kasey Bozeman (Nature Experiences), Mary Kate Chapman (Self-Care), Aimee Block (Healthy Habits), Ali Dubin (Not the Same Old Skits), Clemson students (Leadership 3D) and more!
Schedule at a Glance
Monday, May 4, 12 – 1 pm EST: Kick-off with Jason LeVasseur and Educational Sessions
Thursday, May 7, 12 – 1 pm EST: Educational Sessions
Monday, May 11, 12 – 1 pm EST: Educational Sessions
Thursday, May 14, 12 – 1 pm EST: Educational Sessions
Monday, May 18, 12 – 1 pm EST: Closing Campfire and Open Mic Celebration hosted by Jason LeVasseur
Host Extraordinaire
Jason LeVasseur is leadership speaker, workshop facilitator, summer camp program director, award-winning music performer, & the creator and creative director of The Rock Star Project® – a collection of original programs that combine Jason's knowledge in both teaching and music into his own meaningful leadership framework.
Jason graduated with a double major in education and philosophy from Wake Forest University, with plans to become a high school English teacher, 3 season athletic coach, and residential summer camp counselor. However, while student teaching in the spring of his senior year he began recording his first CD with his campus rock band. Upon the album's release his band gained instant regional recognition so he decided to postpone the classroom teaching for a year.
25 years, 13 CDs, and 18 performance awards later – Jason is still "taking a year off". However, this successful touring life did not keep Jason from his teaching. He has continued his work in leadership education over the years as a keynote speaker, workshop facilitator, summer camp counselor, wilderness guide, and is the current Program Director for the same residential summer camp he attended as a camper.
During the academic year Jason travels and works with companies, associations, schools, colleges, summer camp staff and student leaders across the country – helping them realize their influential role at work, on campus, and in their community. His team-building expertise and ability to captivate a crowd guide all of his keynotes and workshops, skillfully teaching his audience tools to strengthen their own relationships and influence. His diverse experience in working with over 2,500 campuses and businesses has given Jason a broad perspective on what is important for teams and team leaders to succeed.
Registration Fees
Per-Camp Registration Fee: $50
This fee includes access to the five live webinars for any camp staff you'd like to invite and the recordings for all sessions that you can use with your camp staff this year AND for years to come!
Register Now!
For general Camp4U information or if you have any questions, please contact Kim Aycock at 985-226-7766 or kimdaycock@gmail.com.