Program Specialist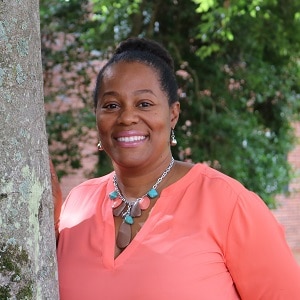 Stephanie McBride joined GUIDE in April of 2017 as a Program Assistant for the Positive Youth Development (PYD) Team. As of March 2018, Stephanie serves as a Program Specialist where she focuses on recruiting and supporting Youth Action Teams. As a part of the PYD Team, she also assists in the planning and implementation of trainings and events and provides support to other youth development initiatives.
Prior to working for GUIDE, Stephanie worked as an Education Coordinator and an elementary school teacher in both Florida and Georgia.
Stephanie received a Bachelor of Science Degree in Elementary Education from Florida Agricultural and Mechanical University in Tallahassee, Florida.
Outside of GUIDE, Stephanie is a personal chef/caterer, is an avid reader and loves traveling.
Stephanie's favorite thing about GUIDE is the impact it has on the community and the difference the organization makes in young lives.
You can contact Stephanie by calling 678-802-8715 or emailing her at stephanie@guideinc.org