Program Coordinator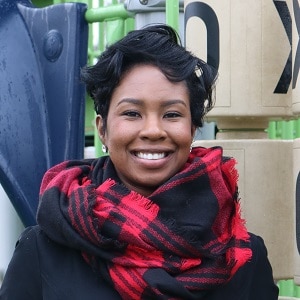 Kimberly Wilson serves as a Program Coordinator for Opioid and Prescription Drug Misuse and Abuse Prevention in DeKalb County. She joined GUIDE in September of 2017. As a part of the prevention team, Kimberly will focus on building capacity, increasing community awareness of the issue and developing new partners and collaborations to create a positive impact within DeKalb County.
Prior to working for GUIDE, Kimberly worked as a counselor and case manager in DeKalb County. She also worked as a long-term substitute teacher and Director of Mountain Park Summer Camp in Gwinnett County.
Originally from the Sunshine State, Kimberly received a Bachelor of Science in Business Administration at the University of Central Florida (UCF). During this time, Kimberly held several leadership positions in organizations such as Alpha Kappa Psi Professional Business Fraternity, Relay for Life and University Christian Fellowship.
Driven by purpose and passion, Kimberly achieved a Master of Arts in Community Counseling at Clark Atlanta University. When asked, "What is your purpose?" Kimberly responds, "to see young men and women break free from their past inequities and bondages." Kimberly is very passionate about building relationships to cultivate safe and healthy communities. More specifically, she is fulfilled when lives are changed for the better. Kimberly is an active member of the American Counseling Association.
Outside of GUIDE, Kimberly enjoys going on new adventures with her daughter and son, exercising, gardening and reading self-improvement books.
You can contact Kimberly by calling 678-377-4133 or emailing kimberly@guideinc.org.